(A stunning Santa Fe sunset. Photo by Liana Moore.)
Santa Fe has many interesting and historic resorts and hotel properties. Many of the historic hotels are located near the plaza. Our discovery on a recent visit was the Four Seasons Resort Rancho Encantado Santa Fe. The Four Seasons Resort also has an interesting history. Set on a spiritual vortex, tucked into the Sangre de Christo foothills, the compound had its original heyday in the 1960s. The charismatic Betty Egan purchased and ran it as a retreat for artists, cowboy poets and luminaries.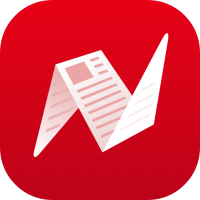 Four Seasons Resort Rancho Encantado Santa Fe Property
This pristine retreat was redesigned, rebuild and reopened under the classic management of the Four Seasons is 2012. It is a relaxing getaway with possibly the most spectacular views of sunsets that the Land of Enchantment has to offer. The rooms themselves are oversized luxurious castitas. Guests can enjoy the privacy of their own balcony or deck.
Four Seasons Resort Rancho Encantado Santa Fe Amenities
Mountain kids will enjoy the heated pool year-round. The Adventure Center offers interesting tours curated by Adventure Architect. Daily morning hikes of the pristine property are led out of the Adventure Center. We loved our tour of Bandelier National Monument and want to return to take the tour of Georgia O'Keefe's famed Ghost Ranch.
Four Seasons Resort Rancho Encantado Santa Fe Dining
Terra's Executive Chef Kai Autenrieth blends traditional New Mexican flavors and ingredients into International cuisine for a unique dining experience. Our entire family had so much fun delighting our senses throughout the entire meal. The only disappointment was that we didn't save enough room to finish off our rich chocolate elixirs. We also enjoyed making a local connection. Executive Sous Chef Andrew Fox spent time working in some of the best Vail Valley restaurants before joining the Terra team. It was fun to meet a few of the Terra chefs!
Kid Friendly Santa Fe
Santa Fe is one of those destinations you may think of as not being kid friendly. However, for any family with an interest in history, culture and art it is the perfect place to ignite your kids' imagination. Santa Fe delights all of the senses from the sight of enchanting vistas to the smells and tastes of the chilis and chocolates of New Mexican cuisine. There are so many things to do with kids in Santa Fe.
Santa Fe is one of our favorite culinary destinations. From Christmas (red and green) chilie smothered New Mexican food to exotc chocolate and prickly pear margaritas, it is a place that will ignite your sense of taste and smell.
Meow Wolf Santa Fe
Meow Wolf in Santa Fe recently re-opened. They've added enhanced Covid Safe Practices, exciting upgrades, new installations, reduced capacity, and digital, touch-free content. Meow Wolf is one of our favorite Santa Fe attractions. It is a place where art and technology collide to provide a hands on out-of-this-world immersive experience. The entire family is involved and interacting and sharing the sights, sounds, and curiosity of hidden niches and alternate dimensions. Be sure to include this on your Santa Fe itinerary.
New Mexico is known as the land of enchnatment. We highly recommend a visit to find out why. What do you love about Santa Fe? Tell us in the comments below!