(Playing in the Children's Fountain in Vail Village. Photo courtesy Jack Affleck/ VLMDAC)
Thinking of visiting Vail, Colorado, with your children? If you are heading to the area, you may want to know what you can do with the kids to have fun for free. Believe it or not, there are actually free things to do in Vail. The area is beautiful and is home to many fun activities.
The town of Vail in Colorado is located in the heart of the Colorado Rocky Mountains. The town is a charming alpine village with heated cobblestone streets. It is a popular ski and tourist destination. The mountain provides the ultimate in mountain activities with skiing as its centerpiece. But the entire Vail valley has much to offer both visitors and locals.
Go Sledding
Sledding is perhaps the most underrated Colorado winter sport. Plus it is the perfect socially distanced outdoor activity for these crazy times. Vail may be known for skiing, but sledding is a favorite winter pastime for many local kids.
Pretty much every neighborhood has a couple of hills that the kids flock to for sledding on snowy days. The only cost is that of a sled. Or, if you are visiting your hotel may offer loaner sleds.
(Photo courtesy VLMDAC/ Jack Affleck.)
Ride Bikes
There are plenty of paved bike trails, fun BMX tracks and a variety of mountain bike trails in the Vail area. There is no cost to use any of these. Of course, you do need a bike. And, you must pedal your way up. Some hotels offer complimetary bike loaners which can be useful if you are flying in and can't bring yours. Those are typically cruiser bikes great for the paved paths and not as good on trails.
Our kids entertain themselves for hours at the BMX tracks in Eagle Vail and Eagle. There's a new bike park in Minturn too. If you want to splurge you can take a shuttle up Vail Pass and ride down or have your bike hauled up the Vail Mountain gondola and cruise down the trails.
Visit Booth Falls Trail
Booth Falls is a popular tourist destination in Vail. It is a hiking trail that leads to a beautiful waterfall and lake. The scenery in the area is gorgeous throughout the year. It does not matter when you visit because you will always have some stunning sights to see. It is free to visit Booth Falls and walk on the trail. You can go on a hike with your children while exploring the area and talking about all the sights you will see.
While hiking on the trail, know that there is a bit of a steep incline at some points. Some people say that parts of the trail are challenging to climb, but it depends on your hiking experience. Move at a pace that is most comfortable for you and your family. Take your time and enjoy nature's beauty around you.
(Photo courtesy VLMDAC/ Jack Affleck.)
Spend Time at the Alpine Gardens
Take your kids to the Betty Ford Alpine Gardens for an unforgettable experience that will not cost you a thing. The botanical garden is open to the public throughout the year, allowing you to see unique flowers and plants whenever you want. It is a great place to bring your kids because it is a fun learning experience for them. They will get to see dozens of different plants in person, many of which may not grow in the area you call home.
There is a playground on the premises that your kids will love. After browsing through the garden and checking out the fantastic plants, you can let your children run around and explore the playground. You might even want to sit by the river and have a picnic with your family to enjoy a delicious meal with beautiful scenery surrounding you.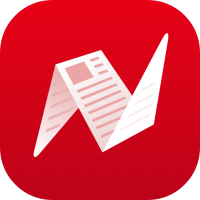 Play at the Parks
There are some fantastic parks and playgrounds in Vail that will keep kids entertained for hours and not cost a penny.
Vail's Sunbird park, also known as Nest Park, was named as one of the world's coolest by Travel + Leisure. Located above Vail Square in Lionshead Village, architects took inspiration from the town's ski culture and nearby nesting habitats to create "nest" tree houses. Rope bridges, slides and a climbing wall will keep the kids entertained. An adjacent splash pad will cool kids off in the summer.
In Vail Village, Pirate Ship Park is a favorite. The centerpiece is a large pirate ship with several levels of stairs up to an eagle's nest at the top. The adjacent river is also fun to splash in during the summer.
Also in Vail Village the Children's Fountain keeps kids entertained for hours on a hot summer day. They can splash in the spraying water and climb on the rocks. Be forewarned that there is a candy store conveniently placed right next door.
Check Out the Farmers' Market
Bring your children with you to check out the Vail Farmers' Market. The market is home to dozens of vendors providing some of the tastiest food options. Sure, you might end up spending money while visiting the market. However, entrance to the market is free. You are more than welcome to walk around with your kids and check out what these vendors have to offer.
You can find vendors selling high-quality chocolate, local produce, neat crafts, and delicious baked goods. Visiting the market is the best way to experience Vail while discovering local artists and professionals who have lovely items for sale.
Are there any other free activities in Vail that your kids enjoy? Let us know in the comments below!