(Photo by Liana Moore.)
Do you want to make your Colorado vacation a little more grand this year? As it turns out, many adventures await you in Grand County, Colorado. It doesn't matter what time of the year you plan to visit. You may decide to vacation in the summer or winter. There are countless activities to do. The surrounding scenery in the county is incredible too.
Grand County is home to Winter Park Ski Resort and parts of Rocky Mountain National Park. It is also home to Grand Lake, the largest natural lake in Colorado. Winter or summer there are so may fun things to do. Here is more on what you can expect when visiting Grand County, Colorado, and the surrounding area.   
Places to Visit and Things to Do in Grand County Colorado 
Grand County has so much to offer its visitors that there's no way that you can experience everything with just one visit. Throughout the summer, there is camping, day and backcountry hiking, rafting, kayaking, mountain biking, golfing, fishing, and jeep tours. Several Colorado lakes provide fun water sports. There are also great restaurants to explore.
Wintertime is a popular time to visit. During the cold season, there's skiing, ice skating, tubing, dog sledding, snowshoeing, fat biking, and snowmobiles. 
Grand Lake
The town of Grand Lake is where you will find the largest (and deepest) alpine lake in the entire state of Colorado. The surrounding mountain scenery reflecting off the lake is stunning if you catch these waters on a day without wind. 
You'll undoubtedly have to be brave to venture into these cold-frigid waters. Still, if you dare, swimming, boating, paddle boarding, kayaking, and fishing are some of the activities that you can enjoy while you're visiting.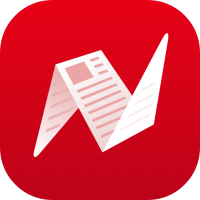 Right next to Grand Lake are two other lakes. You'll likely pass both Lake Granby and Shadow Lake on your way to Grand Lake. Grand Lake is the only natural lake and it adjoins Rocky Mountain National Park. But both of the other lakes also offer plenty of water fun.
Insider Tip: Be sure to check out Grand Lake Lodge for its historic mountain cabins and fantastic restaurant with some of the best Colorado mountain views around. There's quite a history here with the lodge having celebrated 100 years in 2020.
The Town of Grand Lake
You won't want to miss the chance to explore the charming town of Grand Lake after a fun and eventful day out on the lake. Downtown is always bustling with people and things to see and do. Founded back in 1881, many of the buildings and rustic architecture are original.  
Strolling along on Grand Lake's historic boardwalk is conveniently located only a couple of minutes from the beach. There you will find over 60 shops, restaurants, and galleries. Polly's Sweet Shop was established back in 1957 and boasted of having the area's best saltwater taffy, delicious flavors of soft-serve ice cream, and other sweet treats. 
Grand Lake is the more historic of Grand County's towns. But while here also check out the towns of Granby and Fraser.
Visit Rocky Mountain National Park 
This year, Rocky Mountain National Park celebrates its 105th anniversary, and it's about time your family got in on the action. Just to the west of Grand Lake, you'll come across the entrance to this famous National Park, where you're sure to encounter plenty of wildlife, incredible scenery, and dozens of other activities to do in the area. If you happen to visit during the fall, you'll observe elk bugling during their mating season, something that's neat to see.    
Insider Tip: Rocky Mountain National Park is the most popular of Colorado's National Parks. Be aware that there could be a reservations system to enter the park. You can drive Trail Ridge Road from Grand Lake to Estes Park in the summer. It winds above tree line through Rocky Mountain National Park.
Skiing at Winter Park 
Not too far from Grand County and you'll run into Winter Park, which has been rated by USA Today as North America's #1 ski resort for the second year in a row. Cross-country and downhill skiing are the most popular activities, but those are just the tip of the iceberg. Snowshoeing, tubing, snowboarding, and ice bumper cars are also fun things to do. 
If you want to try something a little different while you're there, be sure to check out their ski biking or snowcat tours. It doesn't matter how much experience you have when you get there; there is something for everyone. 
Winter Park is home to several area sledding hills. This is one of our favorite outdoor sport. Be sure to check it out if visiting during the winter.
Witness the Autumn Foliage
Grand County is a magical place to visit, especially as the seasons begin to change. Starting in mid to late September, the Aspen and Cottonwood trees in the area put on a dazzling display of gold, red, and orangish hues, only enhancing the already-stunning scenery. Here are some of the best locations in all of Grand County to see the beautiful colors of fall.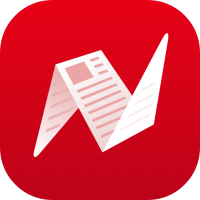 Hot Sulphur Springs 
Are you in search of a romantic getaway or an oasis that offers healing for your body and mind, along with complete relaxation? The sacred thermal mineral waters that the Ute Indians once bathed in can still be enjoyed by you today. At the Hot Sulphur Springs Resort, you will find 22 thermal pools and private baths, the therapy Elk Pool, a solarium pool, and a swimming pool used during the summer. They also offer facials, body wraps, and massages.   
Hideaway Park Brewery
When you want a place where you can kick back and grab a beer with some friends,  check out the Hideaway Park Brewery located in Winter Park. This local brewery has a fun atmosphere and several tasty hand-crafted brews for you to choose from, making it a popular destination amongst the locals. 
Camping Opportunities
If you'd rather spend several evenings with your family underneath the stars rather than staying in a hotel, that is understandable.  Grand County, Colorado, and the surrounding area have several campgrounds that are the perfect settings for making memories with your family. Check out some of the best campgrounds that you can use as your home base. 
Some of you like the idea of camping, but when it comes down to it, the bugs, noises, and smells can be a bit more than you can handle. If this is you, stay in one of Grand County's Huts and Yurts, which are available throughout the year. 
No matter what type of family you are, you're sure to find something in Grand County that interests everyone when you visit. For those who have traveled to Grand County before, what are some other places nearby that you have visited?