(Photo by Liana Moore.)
When you're planning your trip to the state of Colorado, you may want to know where one of the best places is for you to explore and enjoy nature? Certain you will want to consider Beaver Creek. It's located in the Vail Valley that is home to fantastic hiking. There are a variety of Beaver Creek hiking trails coming right out of the village. And, others just a few minutes away.
Beaver Creek Resort is one of the best ski resorts for families in Colorado. It also has much to offer in the summer. Warm days, cool night and a contained village area with the alpine mountain surrounding it.
Many of the hiking trails aren't for the faint of heart. But there are still a few that aren't nearly as steep and much more manageable. You'll also find that most of these trailheads are located adjacent to the village area.
Insider Tip: Beaver Creek is not very far from Glenwood Canyon where Hanging Lake and Grizzly Creek hiking trails are located.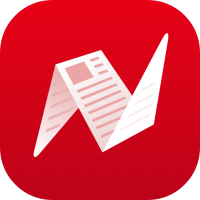 Experienced hikers should be quite capable of hitting any of the Beaver Creek hiking trails on their own. But if you are visiting with your family, you may want to check out the Beaver Creek Hiking Center. Here you can pick up a map and get advice on the best trails for your family. Or, sign up to have a guide take you out. We always find value in local guides as they can give interesting insights on history and point out local flora and spot wildlife for you.
Beaver Lake Trail 
Difficulty: Difficult 
Length: 6.3-mile trail (there and back)
The Beaver Lake Trail is a difficult there-and-back trail that features a beautiful lake. At times it can see a lot of traffic. It's partially-paved throughout, where you'll see several different species of birds, plenty of aspen pine, and wildflowers. The trail is rated difficult. But we actually find it a fun family hike.
You're also welcome to bring your dog, as long as it is kept on a leash. Depending on when you're visiting, be aware that this trail does close seasonally due to the elk migrating and calving in the area. Check for updates ahead of time. 
Beaver Creek Village Lunch Loop Hike
Difficulty: Easy to Moderate
This 3.1 mile loop goes right out of Beaver Creek Village. You will follow single track trails through green ski slopes, and aspen groves. You may catch a glimpse of elk, and a few marmots.
Leashed dogs are also welcome here.
Five Senses
Difficulty: Easy
This is a great trail for kids. It is 1.2 miles out and back. It is an easy, well marked trail with lots of educational signage along the way. Learn about being a good citizen to our natural world. Spot local flora and fauna along the way.
You may want to venture out of Beaver Creek and discover what other hiking trails the Vail Valley has to offer. If so, read on!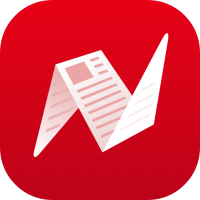 Bighorn Creek Trail
Difficulty: Difficult 
Length: 7.2 miles (there and back) 
Another difficult trail that's in the Vail area is the heavily-traveled Bighorn Creek Trail. It's not as steep as most of the other East Vail trails, but it indeed becomes more difficult the higher in elevation that you get. This trail features a river, and you'll also hike past Bighorn Falls, beaver ponds, and old mining camps. At the end of the course, you'll come upon an old homestead cabin where some hikers seek shelter.  
Booth Creek Falls 
Difficulty: Moderate
Length: 3.8 miles (there and back)
The Booth Creek Falls trail is one of the most popular routes you will find in the area because of the fantastic Vail Valley scenery and the majestic waterfall waiting for you. It starts by using the Booth Lake Trail for the first 2 miles and then branches off. Be aware that even though the trail is short, it's a rather steep incline, but there are aspen groves and vantage points where you can catch your breath if you need to.  
Cross Creek Trail 
Difficulty: Difficult
Length: 25.5 miles (there and back) 
You'll find the Cross Creek Trail in the Holy Cross Wilderness near Minturn, Colorado. This trail features a lake, and you'll also witness the Mount of the Holy Cross, a snowy field that happens to be in the shape of a cross. In the wooded areas it can be a bit difficult to keep track of the trail at times, so pay close attention. Treasure Vault Lake is your destination, but you'll also come across ore mills, mining cabins, and old mines. This trail is best visited from June till October, and dogs are welcome if they are kept on a leash.  
Fall Creek Pass Trail
Difficulty: Difficult
Length: 16.3 miles (there and back) 
The moderately-trafficked Fall Creek Pass Trail is located near Minturn, Colorado, and features several lakes and fields of wildflowers. The views are stunning. You'll start off climbing toward Lake Constantine, cross Fall Creek, heading towards Seven Sisters Lake, and then on to Hunky Dory Lake. There's plenty of campsites for you to choose from along the way to spread your trip out so that you can truly appreciate everything the area has to offer.   
Missouri Lakes Trail 
Difficulty: Moderate/Difficult
Length: 7.2 miles (there and back) 
The Missouri Lakes Trail is located in the Holy Cross Wilderness near Red Cliff. This hiking trail features a lake and will take you to the basin that holds the Missouri Lakes. About a mile into the hike, you'll come across Cross Creek that is at the mouth of a small canyon, which makes for a picture-worthy moment. There are also meadows and fields of wildflowers and spectacular views throughout. Hikers are welcome to bring their pets, but they must be kept on a leash at all times.   
Notch Mountain Trail
Difficulty: Difficult
Length: 9.6 (there and back) 
The Notch Mountain Trail is a lightly-trafficked trail that is recommended only for the most experienced hikers due to the difficulty of the terrain, but the panoramic views are something to see. The trail features wildflowers and is mostly used for hiking, backpacking, horses, and sometimes even trail running. Dogs are also welcome, as long as they are kept on a leash.   
Royal Elk to Beaver Lake
Difficulty: Moderate
Length: 4.7 miles (there and back)
The Royal Elk to Beaver Lake Trail is located in the Holy Cross Wilderness, near Avon, Colorado. It features a stunning lake, wildflowers, and has plenty of nice views. The trail is a bit narrow and close to the mountain's edge in places while heading uphill most of the way. Visitors mostly use this trail for hiking, bird-watching, and nature trips.   
This is just a few of the trails available in the area. There are many other fantastic Vail hiking trails.
These were a brief glimpse into some of the best hiking trails that you will find in the Beaver Creek area. Each of them offers something different, from natural features to amazing mountain top views. If you live close by or have visited any of these hiking trails already, I'd love it if you'd be willing to share your experience and which ones you'd recommend.