(Photo by Liana Moore.)
As I approach a milestone birthday I remember the milestones of my youth and aspire to attempt some of those again. One such accomplishment was climbing a handful of Fourteeners. What is a Fourteener you may ask. It is a mountain peak over 14,000 feet tall. To climb one is a tough hike, both mentally and physically. I may not set the highest mountain as my goal. But it did get me wondering what the tallest peak in Colorado is.
Mount Elbert stands at an impressive 14,440 feet in elevation, making it not only the tallest peak in Colorado but the highest summit in the entire Rocky Mountains. It's the second tallest mountain in the entire contiguous United States. What's truly strange about this fact is that many people have never even heard of this mountain before. This only adds to its mystery.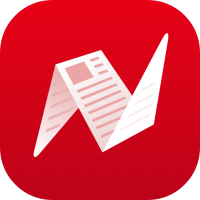 When visitors reach its summit, they are instantly rewarded with epic views and beautiful panoramic mountain scenery, not to mention a real sense of accomplishment. Here's more of what you can expect when visiting Colorado's tallest mountain.      
Where Is Mount Elbert?
Mount Elbert is located in the Sawatch Range of the Colorado Rockies. You'll find it close to Twin Lakes, about 50 miles south of Vail and 40 miles to the east of Aspen. The town of Leadville is the nearest large town on the map where you can find accommodations, food, and supplies for your trip.  
(Photo by Liana Moore.)
Hiking Options 
Many visitors that head on over to witness Colorado's tallest mountain also enjoy hiking it. Even though it's the tallest summit, it's one of the easiest to walk because of its moderate terrain throughout the climb. Five different routes head towards the summit for you to choose from, but the North Mt. Elbert Trail and the South Mt. Elbert Trail are the most popular amongst hikers. 
But don't think it will be easy just because it has moderate terrain. It will take several hours, and once you get above tree line breathing becomes harder and steps slower. Any Fourteener is a challenge. And, this one no less so than the others.
It's important to hike any one of these trails earlier in the morning because around mid-afternoon, it's not uncommon for there to be a shower or a thunderstorm in the area. The tree-line stops at about 12,000 feet, so there will be about 2,400 feet of climbing where you'll be completely exposed to the weather.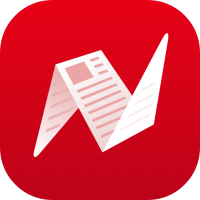 Wildlife Watching
Hiking, and in particular climbing Fourteeners are the best ways to spot wildlife in Colorado. Marmots will scurry past. Once you get up to tree line you are likely to see a Big Horn Sheep up close.
Summer and Winter Activities Galore 
No matter what time of the year you plan your visit to the area, there's plenty of activities that your family is sure to enjoy. During the summer, visitors participate in horseback riding, mountain biking, fishing, golfing, train rides, water sports, and also stopping in to see a couple of the hot springs located nearby. During the winter, there's snowshoeing, cross-country, back-country, and downhill skiing, along with snowmobile tours and rentals that are sure to be a blast.   
(Photo by Liana Moore.)
Plenty of Camping Options 
Are you thinking about camping with your family underneath the stars somewhere close to Mount Elbert? You'll find 2 National Forest campgrounds situated next to the Mount Elbert and Mount Massive trailheads. Halfmoon East Campground and Elbert Creek Campground are first-come, first-served campgrounds that are very popular among hikers. 
Mount Elbert is the tallest of Colorado's 59 14'ers (mountains that reach over 14,000 feet), but it's also among the easiest for you and your family to explore. There's plenty of other activities and camping opportunities in the area, making it a fantastic destination for your next family trip.
If you've already visited Mount Elbert before, did you summit the peak? What were some other activities that your family enjoyed in the area? Leave a comment below!