(La Jolla Shores beach. Photo by Liana Moore.)
San Diego is one of my favorite U.S. destinations to visit with my family. Not only is the weather temperate year round, but there are so many fun things to do in San Diego with kids. From playing at the beach to visiting the zoo your family will be entertained as long as you choose to stay and play.
There are lots of different areas of San Diego and they all have something different to offer. There are the beach areas like La Jolla and Coronado and then cute peninsulas like Shelter Island that offer easy access to downtown.
Read on for a few of our favorite things to do in San Diego with kids!
(Kellogg Park on La Jolla Shores beach. Photo by Liana Moore.)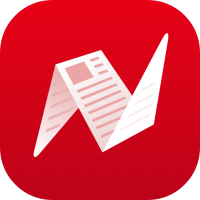 Visit the Beach
Coming from the mountains of Colorado this one tops our list. There are several family friendly beaches in San Diego. Many have life guards on duty, adjacent parks, restrooms and other facilities. They each have different attributes. But at all kids can splash in the water and build sand castles.
Our favorite beach in San Diego is La Jolla Shores (not Cove). Here your kids will discover tide pools, play at Kellogg Park, watch the kayakers go out and enjoy the sunset from La Jolla Shores restaurant.
Of course Del Mar, Coronado and Mission Bay are also great options. And, just a bit outside of San Diego is Carlsbad where Legoland is located.
(Balboa Park. Photo by Liana Moore.)
Balboa Park
With the San Diego Zoo, LOTS of museums, performing arts venues, trails, gardens and more, Balboa Park is not your every day park. While Balboa Park is home to the San Diego Zoo you will likely need to visit each on different days as both are easily an all day activity.
You're likely to come across outdoor music or surprising art in this beautiful park filled with historic Spanish architecture and pretty gardens.
Kids will enjoy the Natural History Museum and Fleet Science Center near Park Blvd. For smaller, less expensive more focused experience, the Model Railroad Museum is easy to do with the kids.
Enjoy lunch at Panama 66 at Balboa Park. This casual outdoor restaurant offers grilled cheese and Nutella & Banana sandwiches for the kids. The curry fries are a must try menu item, to share. Or, bring a picnic and find a table or shady area to eat outdoors.
There's no fee to explore the park though most of the museums do have entry fees. Balboa Park is beautiful both during the day and in the evening and are two different experiences. Don't miss the Japanese Garden!
(USS Midway Museum. Photo by Liana Moore.)
USS Midway Museum
During our last family vacation to San Diego we stayed on Shelter Island where one of the highlights for our elementary aged son was watching the ships come in. After our visit to the USS Midway he'd get particularly excited when he spotted an aircraft carrier.
I've never been all that interested in aviation or military history but still found this interactive museum fascinating. This famous and permanently docked aircraft carrier that was the longest serving of the 20th century has been turned into a really great museum. The exhibits clearly illustrate the sailors', pilots' and officers' life aboard the ship from 1945 to 1992.
Be sure to take the bridge tour. It is especially enlightening. And, we found the flight simulator a worthy splurge for the kids.
(Views from Cabrillo National Monument. Photo by Liana Moore.)
Cabrillo National Monument
I am not one to pass up the opportunity to visit a national park or monument. Located on Point Loma, Cabrillo National Monument is home to an old lighthouse and paths throughout the property with spectacular ocean views. In the winter you can also spot whale migrations from here.
Tour the visitors center, lighthouse and then head down to the tide pools. I'd recommend arriving in the morning at opening. Though I can imagine that the sunset views would be spectacular.
(Sea World San Diego. Photo by Liana Moore.)
Sea World
Sea World is a must-see attraction while visiting this coastal city where ocean education is a priority. They have made strides in their conservation efforts. They even offer a behind the scenes tour of their rescue facility and all the medical work they are doing to help save marine life.
Kids are sure to enjoy all of the thrill rides, as well as the Dolphin and Orca shows. The Wild Arctic exhibit is a great place to cool off on a hot day. There's also a Pets Rule show that any animal lover will enjoy.
I would recommend bringing snacks and trying to fit as much in as you can before heading out for a late lunch at Balboa Park or somewhere else nearby.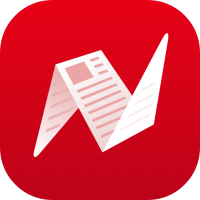 San Diego Zoo
The San Diego Zoo is one of the most amazing zoos that I have visited. There's a tremendous variety of animals roaming in spacious areas. 12,000 rare and endangered animals make this 100-acre wildlife sanctuary home. The grounds are also accredited botanical gardens.
This is an opportunity for education as well as the Zoo has a long history of wildlife conservation and education.
If you can swing it, splurge on the VIP Experience to be able to get up close with some incredible animals.
This is another attraction where you will want to arrive early. You could spend all day there. But you might want to pack snacks and go as long as you can then head to Balboa Park for a late lunch.
Play at the Playgrounds
The San Diego area offer lots of great little parks for kids to play at. One of our favorites was Kellogg Park on the La Jolla Shores beach. We also discovered one on Shelter Island just down from our hotel. Anytime we can let the kids get some energy out at a fun playground.
Note that due to Covid-19 some of these attractions may have limited operations and may require reservations. Be sure to check before you go.
What are your favorite family activities in San Diego? Let us know in the comments if we left any of your top choices off of this list.