(Grizzly Creek hiking trail in Glenwood Canyon. Photo by Liana Moore.)
Glenwood Springs, Colorado, is often a place that gets overlooked in the world of Colorado ski resorts, but it's a beautiful town to visit. It is home to natural thermal hot springs, the Glenwood Canyon, fairy caves as well as an interesting history. If you're thinking about vacationing there with your kids, you're in luck.
It's a family-friendly town that has plenty of activities and neat places to visit, and many of them won't cost you a penny. These are some of the free things you and your family can do when you visit Glenwood Springs.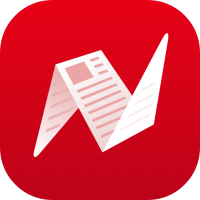 Biking 
You will find out quickly that biking is popular in Glenwood Springs. Whether your family prefers road biking, mountain or dirt biking, there are paved trails and single tracks that can be found all over the place, along with plenty of beautiful scenery to enjoy.
One of the most popular rides for visitors, that requires very little experience, is a ride through Glenwood Canyon. This is a paved bike path that runs along the river with spots to stop to enjoy a picnic.
As long as your family brought their bikes, this activity is free!  
(View of Glenwood Springs. Photo by Liana Moore.)
Float Down the River
It won't cost your family anything to enjoy a fun-filled day out on the Roaring Fork River. As long as you have a raft, kayak, boogie board, or other types of floating devices, it should be smooth sailing and a great way to spend the day. Be sure to pick a stretch of rapids that match your ability level and always wear a life vest.  
Glenwood Wave
If you are going to get out on the river, be sure to check out Glenwood Wave. Visit this whitewater park built on the Colorado River in west Glenwood for some fun on the river. The signature feature here is a G-wave or standing wave. Put in on your paddle board. kayak or even surfboard, and ride the wave.
Linwood Cemetery
The Linwood Cemetery is another popular location to visit. Glenwood Springs famous outlaw Doc Holliday is said to be buried there, but his exact grave site remains unknown. Kid Curry was another outlaw that is buried there, along with men that served in previous wars, not to mention a family of serial killers. The Cemetery also has excellent views of the Glenwood Springs area.  
Fishing
There are plenty of Gold Medal waters in the area. Bring your fly fishing gear and spend time on the beautiful rivers. If you haven't fly sited before there are plenty of great guides who can provide gear and take you out to their favorite spots (for a fee, of course).
(Triple waterfall at Rifle Falls State Park. Photo by Liana Moore.)
Visit a State Park
Colorado has wonderful state parks for camping, hiking and waterspouts. Our favorite state park is located just west of Glenwood Springs. Rifle Falls State Park is one of the best places to get your kids into hiking. There's a loop around a triple waterfall with lots of caves to explore along the way and a fish hatchery up behind the top of the falls.
Visit a National Forest
Glenwood Springs is literally surrounded by several amazing National Forests that you don't want to miss. It's also a great way to get your family outdoors to enjoy nature. Okay, so this one isn't technically free, but if you have a 4th grader, they won't cost you anything. If your family already visits dozens of National Forests each year, I'd highly recommend that you get the America the Beautiful Pass, so that you have access to over 2,000 National Parks across the country.
If you're still adamant about only visiting places that are free, there are several public parks where your kids can run around in order to give mom and dad a break.   
 (Glenwood Canyon. Photo by Liana Moore.)
Wednesday Night Concerts
On Wednesday nights, during the summer, Glenwood Springs has free concerts down by the river where kids are welcome. You can have a picnic while listening to a wide range of music, from jazz to pop. If your kids get restless, they can still run around wild without you having to get up and leave.  
Glenwood Springs Fish Hatchery
Located along Mitchell Creek in West Glenwood, the Glenwood Springs Fish Hatchery raises raises Native Cutthroat trout, Rainbow trout, Brown trout, Kokanee salmon and Arctic Graylings. The hatchery raises over 1 million Cutthroat eggs and 2 million Rainbow trout eggs to eventually be released back into Colorado's rivers. Read the signs and learn a bit about Colorado's waters and the fish that inhabit them. Kids will especially enjoy feeding the fish. Just bring quarters to purchase fish food.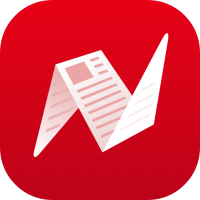 Explore Historic Downtown
Glenwood Springs is a town full of history. Wander the downtown area. Watch the trains come in. And, imagine what it was like when it was a vacation spot for gangsters coming here for the healing waters of the hot springs.
When you're visiting Glenwood Springs with your kids, you don't necessarily have to spend a fortune for everyone to have a good time. Sometimes it's the free things in life where some of the best memories are made.
(Historic Glenwood Hot Springs Pool at night. Photo by Liana Moore.)
We would recommend visiting a couple of paid attractions while in town. The natural hot springs are fun and relaxing. The Glenwood Pool even offers a run water ride, Shoshone Chutes. Families love the Glenwood Caverns Adventure Park. Glenwood Caverns offers cool cave tours, as well as thrilling amusement rides. Neither of these are free. But they are well worth the price on entry.
Glenwood Springs is also a great home base to explore other mountain towns of Colorado. Aspen Snowmass is just around the corner. Redstone is an interesting day trip. And, our hometown of Eagle, known for mountain biking is just on the other side of the canyon. The Glenwood Canyon itself is an amazing place to explore with one of Colorado's most famous hikes to Hanging Lake.
If you live or have visited the Glenwood Springs area, what are some other free things to do that kids will enjoy? I'd love to hear from you in the comments below.