(Relaxing at the Glenwood Hot Springs Pool. Photo by Liana Moore.)
Are you visiting the Glenwood Springs area of Colorado? You may look forward to heading out to a beautiful area known for its naturally stunning scenery and many attractions that will keep you busy. You can have an unforgettable experience in Glenwood Springs because of everything the area has to offer. Before you head out on your fabulous vacation, it helps to know more about some of the best things to do in the area. When you know what is available to do, you can start creating an itinerary consisting of all the places you want to visit during a stay!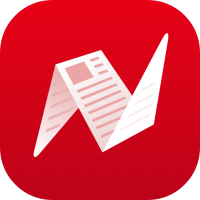 Visit the Glenwood Hot Springs Pool
The Glenwood Hot Springs Pool is one of the most popular attractions in the area. It is a public swimming pool that stretches quite the distance. Beautiful mountains are surrounding the pool that makes the experience even more enjoyable and relaxing. You can soak in the warm water, swim around, and enjoy the natural beauty all around you.
The warm water can soothe your aching body, leaving you feeling refreshed and energetic at the end of the day. You will find a larger pool and a smaller therapeutic pool, both of which are great options.
Famillies will live the Sopris Splash Zone consisting of Shoshone Chutes, Hanging Lake and Grand Fountain. Older kids will love the tubing water ride that is the Shoshone Chutes. Smaller kids will love splashing in Hnaging Lake and the Grand Fountain.
(Shoshone Chutes at Glenwood Pool. Photo by Liana Moore.)
Go Biking and Hiking at Red Mountain / Jeanne Golay Trailhead
Do you look forward to spending plenty of time outdoors while visiting the Glenwood Springs area? If so, the Red Mountain Trail, known as the Jeanne Golay Trailhead, is a great spot to visit. You can walk on the trails with loved ones or ride bikes together. It is a beautiful place to stay with loved ones because you can enjoy great conversation while taking in all the amazing scenery. The breathtaking views around you will leave you in awe as you continue climbing your way through the trails.
You will have the option of taking different trails throughout the area. Some popular trails include the Red Cross Trail and Green Trail. No matter which of the many options you choose, you will have impressive scenery surrounding you the whole time. There are even shortcuts available for you to take if you start getting tired. Be prepared to get a workout in because some of the trails are steep! If you do not mind the incline, you can have a great time here.
(Views from the Glenwood Caverns Adventure Park. Photo by Liana Moore.)
Spend Time at the Glenwood Caverns Adventure Park
When traveling to Glenwood Springs with loved ones, there is no better way to spend a day than to take a trip to the Glenwood Caverns Adventure Park. You can let your inner-child out and have an exhilarating, adventurous experience getting on some of the many rides available at the park.
Seasonal attractions are available at the park, meaning you may have extra options available to you based on when you choose to travel to the area.
Family-friendly rides, kid-friendly rides, and thrilling rides are all found at the Glenwood Caverns Adventure Park.
If you want to enjoy some family-friendly fun, try the 4D Motion Theater, Wild West Express, Laser Tag, and the Mine Wheel.
If you would prefer to have some thrilling fun, try the Haunted Mine Drop, Giant Canyon Swing, Alpine Coaster, and Soaring Eagle Zip Ride.
Explore one of Colorado's amazing caves.
These attractions are sure to keep your palms sweating and heart beating fast the entire time.
After enjoying the rides and other fun attractions throughout the park, you can check out the caves, visit the gift shop, or even eat at the Lookout Grille. The on-site food joint serves lots of tasty treats, including fries, loaded nachos, hot chocolate, and fresh chili with sour cream on top!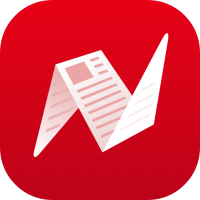 Go Rafting with the Glenwood Adventure Company
Have you always wanted to try whitewater rafting? It is exhilarating to ride on a raft over rough waters while attempting to keep your balance and stay onboard. The Glenwood Adventure Company offers this experience to locals and tourists who are feeling adventurous. You can make your reservations in advance to book a spot with the company.
The Glenwood Adventure Company offers several types of adventures for guests to choose from.
Some of these adventures include the Guided Inflatable Kayak Adventure, Middle Eagle Rafting, Dowd Chute Rafting, and Browns Canyon Full-Day Rafting.
If you do not want to spend a full day rafting, half-day options are available for guests that would consist of several hours spent on the water.
When you want to challenge yourself and have the time of your life doing something different, consider participating in one of these many rafting adventures.
Each adventure's cost varies based on the length of time spent in the water and the specific date selected.
Enjoy Delicious Food at One of the Many Restaurants
Make sure to enjoy the delicious food found in Glenwood Springs. The area is home to dozens of different restaurants serving fresh and wholesome cuisine.
Slope & Hatch is one of the top-rated restaurants in the area. You can enjoy assorted tacos, chips with dip, hot dogs, and fresh cocktails at this restaurant.
If you are looking for something different, try visiting Mama's Pierogi. It is a highly-rated restaurant serving many variations of the delicious pierogi.
When you want to keep it simple, the Rocky Mountain Pizza Co. is a great choice. You can get pizza, fries, and other delicious foods for dine-in, pickup, or delivery. Many people say this restaurant serves the best pizza they have ever tasted.
For a special splurge visit Juicy Lucy Steakhouse. The cheesesteak sandwich is one of the best I've had.
Possibly our favorite Glenwood Springs restaurant is Smoke BBQ. Here the salads are almost as good as the BBQ. But the mac and cheese is a family favorite.
Glenwood Springs has its fair share of fun, relaxing, and genuinely enjoyable things to do. You can go hiking, take a bicycle ride on one of the many trails, and even go rafting in the water for an exhilarating experience. The area is home to great restaurants serving some of the most delicious food. If your goal is to make memories and have the time of your life, choosing to visit Glenwood Springs was a great decision. Make sure you check out some of these different things to do while on your vacation.