If you have read our stories about our first camping trip as a family, you can imagine that RVing is quite the luxury compared to tent camping. But RVing as a family does still offer challenges and can be stressful at times. That's because an RV is not like your home, where each of you has your own room and space. You are also hauling a larger vehicle than you may be used to. And, as is true of any kind of camping trip, things don't usually go exactly as planned family RVing. But that makes for adventure and resilience.
(Photo by Tim Gouw from Pexels.)
Family RVing: What to Know
Whether parking at a campground with hookups and other amenities or boondocking it, you are sure to have quality family time and enjoy the outdoors. You'll be creating wonderful memories with your kids even if there are a few bumps and hiccups along the way. Here's more about what you need to know about family RVing so that everyone can have a safe and good time.    
Insider Tip: Are you a first-time RVer? You'll want to read these tips.
It's Essential to Plan Ahead
For those of you that have children that will be traveling with you during your vacation, it's important that you have things planned out ahead of time. That way everyone in your family can stay safe, and also have a good time. Planning can prevent arguments, disgruntled family member and ensure as smooth a trip as possible. Rving with your family should be a positive experience that your kids remember, so these are a few of the things that parents need to consider.
Insider Tip: Check out great gift ideas for camping lovers!
(Photo by Evan Chasteen from Pexels.)
Make Sure Your Vehicles are Highway Safe
About a week or two before you are heading out on your vacation, make sure that your RV and the tow-behind vehicle is up to speed with scheduled maintenance. That way you can ensure all of your fluids are topped off, tires are in good condition, along the brakes, battery, and AC are all functioning properly. This can significantly lower the chances of you having an accident, and the possibility of your family being stranded in the middle of nowhere.   
If you are renting an RV, make sure that you have the correct hitch and that your vehicle has the capacity to town the trailer you are renting. Be sure you have any additional insurance you may need.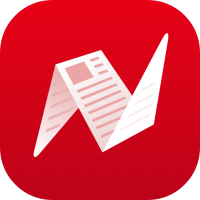 Take Your Kid's Ages into Account 
For those of you that have young children, taking them clear across the country to see a national park is something that they won't appreciate, let alone remember. But if there is one within reasonable driving distance, the stars may make it all worth it. But choose a destination that's closer to home and research places that they will enjoy along with activities that will make the trip more memorable.  
Seatbelts Should Always be Worn 
No matter what type of vehicle it is, seatbelts should always be worn when it's moving. Some parents think that it's safe for their kids to be able to move about the RV when out on the highway, but this is extremely dangerous. An accident can cause your children to be launched like missiles about the cabin. 
(Photo by Binyamin Mellish from Pexels.)
Limit Your Traveling Time
Let's face it. Kids and long road trips don't always go well together. That's because children are only able to sit still for a couple of hours, even with their entertainment distracting them. So, if it's a long-distance that you will be covering in your RV, try breaking up your trip into shorter distances so that there's less whining and crying. 
Take Plenty of Rest Breaks 
Kids have smaller bladders than we do and need to run around and stretch their legs every now and then. Try to remember this, so that you don't get frustrated along the way. While you may not get there as fast, you will make lots of memories along the way.  
Provide Games, Toys, and Other Entertainment 
While you don't HAVE to provide these types of materials for your kids, it is a big help. Whenever they get bored, it's nice to have something available for them to do. Games and toys can truly help keep them entertained, while you are on the road! If you can think of other entertainment options for your trip, then go for it. The more options, the better. 
Insider Tip: Be sure to check out our road trip food list.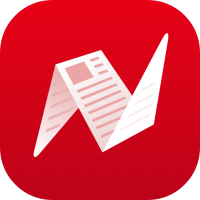 Research Kid's Activities
Let's say you are traveling somewhere new, make sure you research kid's activities close to where you are visiting. Sometimes kids just need something new to do. Whether it's a new park or a fun activity, a fun activity for kids is always a good thing! 
Visit a Park 
Most parents know that a park is a kid's best friend. While you are family RVing, you should know that a park is one of the best places you can go. The good news is that there is never a shortage of parks to check out when you are traveling. Just do a quick web search for any parks that may be close to where you are. There may be lots of options like National Parks, State Parks, or even city parks. Don't ever pass up a good park. 
(Photo by Orione Conceição from Pexels.)
Listen to Your Kids
While your kids are traveling with you, it's important to listen to them and how they feel. Traveling can be draining on the whole family, but especially on kids. Make sure you listen to your kids and take breaks when needed. 
RV trips with your kiddos are memories that they will have for a lifetime. By taking some of these things into consideration, you're sure to have a much smoother ride to your destination.
What are some other tips that you've used when RVing with your kids that have worked for you? I'd love to hear from you.  
The next time you are trying to plan a family RVing trip, then keep these tips in mind. You can't go wrong with any of these travel tips because they work while you are in an RV. When you are traveling with kids, just know that they will be the center of attention and that's okay! You'll be able to figure out options that work for the whole family, but that also keeps the kids happy.