The majestic Rocky Mountains along with the incredible surrounding scenery in the area is one of the many reasons that visitors are drawn to the Centennial State in the first place. Of course, many visitors plan on exploring Colorado's national parks. But you certainly don't want to miss the opportunity to explore some of the best state parks in Colorado, as well.
(Photo by eberhard grossgasteiger from Pexels.)
From lakes, waterfalls and caves, Colorado state parks all have something special to offer. Take time to explore some of these more off the beaten path parks. Bike, hike, camp, fish, or enjoy water sports. Here are a few of what we consider the best state parks in Colorado to visit!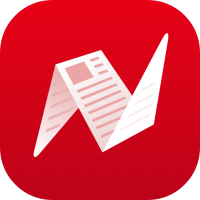 Eldorado Canyon
Just to the south of Boulder, Colorado, Eldorado Canyon State Park is arguably one of the state's best-kept secrets.
The golden sandstone cliffs and granite ridges are indeed marvelous to behold, which is why so many rock climbers from all over the world come here for a chance to experience them first-hand.
There's plenty of wildlife that you need to watch for, including black bears, bobcats, and mountain lions. Visitors also enjoy horseback riding, hiking, biking, and fishing.
Eleven Mile
Located almost smack dab in the middle of the state of Colorado is the popular Eleven Mile State Park. This is the perfect water haven for boater and angler enthusiasts alike. The reservoir is filled with trophy rainbow, pike, cutthroat, brown, and several others, which make it an outstanding fishing geographical location.
Sailing, windsurfing, kayaking, and motorboats also have their place there too. Eleven Mile Canyon also has a scenic trails system, and backcountry camping opportunities for your party as well.
Golden Gate Canyon
Only a 30 mile drive outside of Denver, Golden Gate Canyon State Park is one of those state park paradises you certainly won't want to miss. The park has fantastic canyon views and mountain scenery off in the distance, along with meadows and prairie land where you may witness the wildlife, such as elk, black bear, bobcat, mountain lion, and several others.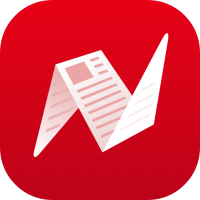 You'll also find hiking, fishing, rock climbing, hunting (in certain areas from Memorial Day through Labor Day), camping, and other recreational activities when you visit.
Lory
For those of you looking for the perfect weekend getaway, look no further. Located next to Fort Collins and Horseshoe Reservoir, Lory State Park has over 26 miles of hiking trails that will take you past amazing sedimentary rock and sandstone formations.
There's also grasslands, forests, and prairies that are home to a number of different species of wildlife that you may encounter. For those of you looking for a bit more, the park also offers biking, rock climbing, boating, and backcountry camping.
Mueller
The dramatic scenes that you will encounter in Mueller State Park are nothing short of postcard-worthy, especially if you decide your visit during the autumn season. It's no wonder that it's in the top ten of the best state parks in the state.
The landscape that meets the mountain scenery is guaranteed to be more than you could have imagined. You'll find it almost directly west of Colorado Springs, where there are over 5,000 acres of massive rocks and peaks, grass-covered meadows, and aspen covered ridges.
Elk, mule deer, and bear are just some of the wildlife that the park is home to, and they have recreational activities that families can enjoy, like hiking, picnicking fishing, and camping. You'll also find that they have winter activities that are popular, including cross country skiing, snowshoeing, and sledding.
Navajo Lake
The Navajo Lake State Park is a bit on the newer side than most parks on this list, but it boasts over 15,600 surface acres that even cut into New Mexico. This giant water reservoir oasis is ideal for swimming, fishing, and boating.
You'll find gasoline, boat, and ball rentals along the water edge, and for all you fisherman out there, the lake is filled with large and small-mouth bass, crappie, trout, northern pike, bluegill, and catfish. The park also has campgrounds, where several spots are open year-round, hiking trails, picnic tables, and wildlife viewing.
Rifle Falls
The triple cascades that are surrounded by lush green vegetation scenery at Rifle Falls State Park are something that you and your family will never forget. This is why many weddings, family reunions, and birthdays are held there.
The park has both thick forests and wetlands, along with mysterious limestone caves that kids love exploring. Hiking, biking, wildlife viewing, and camping are just some of the activities that you can participate in when you visit.
This park gets quite busy on summer weekends, as many others do. But you actually can visit year round. And, winter has a very different feel.
Roxborough
For those of you that are in the Denver area, Roxborough State Park has nearly 4,000 acres for you to explore, making it the perfect day trip. Unfortunately, the national natural landmark does not allow camping, but it does have a host of hiking trails that are perfect for all different skill levels. The red sandstone rock formations are stunning to see, along with the diverse bird population and wildlife that you may see in the prairie lands.
State Forest
With over 71,000 acres of thick forests, lakes, and majestic mountain peaks, and tons and tons of recreational activities, at State Forest State Park, you're in for a real treat. The park has over 600 moose on their property that you can observe all throughout the year, making it Colorado's moose-viewing capital.
There is other wildlife as well, such as elk, and black bear. You can enjoy hiking, fishing, geocaching, horseback riding, hunting, four-wheeling, and camping. Throughout the winter they have snowboarding, skiing, snowmobiling, and snowshoeing.
Sylvan Lake
Surrounded by the White River National Forest, the Sylvan Lake State Park is another park that I'd highly recommend you pay a visit to. There's plenty of mountain scenery, wildlife, and recreational activities that offer fun for the whole family.
There's a 42-acre lake that you can canoe, kayak, and paddleboard. Even small motorboats are welcome. The fishing is also top-notch, with brown and brook trout, cutthroat, and rainbow in the lake and streams. This is one of our favorite Colorado alpine lakes.
During the winter, there's ice fishing, sledding, cross-country skiing, and snowmobiling. Should you plan on staying for a few days, the park also has campsites, cabins, or yurts available to reserve.
Best State Parks in Colorado
No matter what part of the state of Colorado you are in, there's sure to be a state park nearby that has plenty of amazing views and recreational activities that your family won't want to miss out on.
If you've already visited any one of Colorado's state parks, which one was it, and how was your experience? Which of these do you think are the best state parks in Colorado? Leave a comment below!