If you're ever in the Aspen area and are in search of a scenic mountain road that offers some great sight-seeing opportunities, look no further. Independence Pass, Colorado is a scenic drive, 34 miles long, along State Highway 82 to Highway 24. It experiences thousands of visitors each year. Many travelers even decide to make this their main route into Aspen, and it's no wonder why. Though it is not for the faint of heart.
(Photo by Errin Casano from Pexels)
The pass starts out in Aspen Snowmass area and heads toward Twin Lakes, where there are countless awe-inspiring alpine views along the Roaring Fork River and beyond. There are also all kinds of recreational activities and points of interest that make this a hot spot for travelers to visit during the summertime.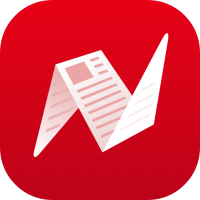 You'll venture past fields of wildflowers, thick forests, majestic mountain views, and a vast array of wildlife as you make your way up towards the Continental Divide. Independence Pass is open seasonally throughout the winter until winter weather starts to arrive.
These are some of the things that you can come to expect when you're traveling along Independence Pass.
(Hot air balloon festival in Snowmass, Colorado. Photo by Liana Moore.)
Recreational Activities
Along the pass, you'll find not only two national forests and a couple of ghost towns, but also a ton of activities that your family will love located on both ends of the pass. Here are some of the most notable ones.
Hiking
It won't take you long to see why hiking is one of the best things to do at Independence Pass when you visit. You'll find more than a dozen of them. Several are ideal for beginners. But there are also ones that offer more of a challenge for those of you that consider yourself an expert. You can even have the chance to hike up the spine of Mt. Elbert, the highest point in the entire state. Here are several other trails that you ought to look into.
(Photo by Roman Pohorecki from Pexels)
Biking
Road biking is a popular activity to do along the Independence Pass/Highway 82 when it starts to get warmer out. The route climbs towards the Continental Divide, to an elevation of 12,095 feet. It's about a 20-mile bike ride from Aspen to the peak, but bikers are able to turn around at any time. Bikers do need to be careful because the road is open to vehicles as well, and traffic can be a bit heavier during the summer, especially on the weekends.
Fishing
Once you reach Twin Lakes, there are wide-open fishing opportunities that await you on the east side of the pass.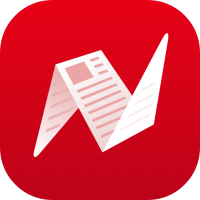 Swimming
Do you have a few swimmers in the family looking for a great place to cool off? At Devil's Punchbowl, you'll find swimming, as well as a few daredevils that prefer cliff jumping into the water below. Beware, snow meltoff can be cold!
Rock Climbing
Sport rock climbing is also available at the Independence Pass Rock Climbing where they offer different climbing venues that are suitable for both experts and beginners alike.
Water Sports
Just to the east of Aspen and before you reach the winter gate of Independence Pass, the North Star Nature Preserve is a place for your family to explore while enjoying nature. The area also has several water activities that your family can do during the summer including tubing, kayaking, and stand-up paddleboarding.
Winter Activities
Even though the Winter Gate of Highway 82 is closed for the winter right around the beginning of November, that doesn't deter enthusiasts from enjoying the crisp winter weather and freshly fallen snow. You'll spot snowmobilers, cross country skiers, snowshoers, and hikers still venturing on some of the groomed trails in the area.
Camping
For those of you that would enjoy camping underneath the stars in the surrounding area, there's a number of fee-based campgrounds including Lost Man Campground, Lincoln Gulch, Difficult Campground, and Weller Campground. You can also find free camping along Lincoln Creek Road.
Other Points of Interest Nearby
Continental Divide
For those of you that don't know what the Continental Divide is, it's the point in the country where the watersheds head off in opposite directions. One direction towards the Pacific Ocean and the other towards the Atlantic Ocean. At this point between Aspen and Twin Lakes, you'll be at an elevation of 12,095 ft, which provides you with awesome 360-degree panoramic views.
The Grottos Ice Caves
Also located along the Independence Pass to the southeast of Aspen, is the Grottos Ice Caves. There you will find hiking trails that take you to waterfalls, neat rock formations, and of course, the ice caves. Even if you live in the area and visit a number of times, each time you come you'll experience something different. When you first pull into the parking lot, you'll notice that they also have picnic areas for a place your family can have lunch after your visit.
Insider Tip: The Colorado Rocky Mountains are full of a variety of caves for adventurous spelunkers or those looking to cool down on a hot day with a guided tours of Fairy Caves.
Independence Ghost Town
At one time, the ghost town of Independence was a bustling gold mining town with a population of right around 1,500 people and over 40 businesses. The town got its name because it just so happened to be founded on July 4th, 1879. The harsh winters that they had were one of the main factors why everyone abandoned the town in the earlier part of the 1900s.
You'll want to spend at least an hour hiking in the area and exploring some of the old buildings that were left behind. There's the remains of the miner's cabin, General Store, Farewell Stamp Mill, and Stables. It is one of Colorado's many ghost towns that combine spectacular scenery with history.
Independence Pass is the perfect day getaway, but there are so many activities and scenery to explore that you could make an entire trip out of it if you choose to. Just remember that the pass is closed in the wintertime due to the elevation and the amount of snowfall that they get each year.
If you've already traveled on the Independence Pass, I'd love to hear about your experience and what you would recommend to others. Did it have you gripping the handles of your vehicle? Or, are you looking forward to your next drive? I look forward to hearing from you in the comments below.