It's no secret that Colorado is home to some of the most extravagant mountain and lake scenery in the entire country. It's also known for its long list of recreational activities that cover just about every kind of enthusiast that there is. 
(Image by Abhay Bharadwaj from Pixabay.)
The next time that you're in the Denver area, there are a number of scenic drives that you need to know about. All of these scenic drives go well out of their way to introduce you to everything that the area has to offer, from the fantastic mountain range landscape, beautiful national parks, wildlife, and recreational activities that make the ultimate family getaway. These are some of the best scenic drives that you will find near Denver.   
Insider Tip: A couple of these go either by or through Colorado's national parks and monuments.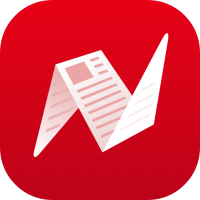 Guanella Pass
Not too far a drive away from the city of Denver, the Guanella Pass is your ideal choice for a late afternoon drive. It's only 22 miles in length, with an estimated 1 hour of driving time, and however long you decide to stop in order to take in the views. Which there are plenty of, as well as wildlife including bighorn sheep and beavers. 
During your travel, you'll pass Mount Bierstadt, which at its highest point reaches a height of 14,060 feet. Georgetown, an old farmer mining town that has plenty of history is also along the way. Many travelers choose to take this route in the fall time when the autumn foliage is absolutely stunning to see. The pass opens up on Memorial Day and then closes for the season around Nov. 26th. 
Lariat Loop
The Lariat Loop is a 40 mile trip that has several interesting pit stops along the way, including the towns of Golden, Morrison, Idledale, Kittredge, Evergreen, and a number of state parks. For those of you that enjoy your history, the Buffalo Bill's Museum and Grave will be right up your alley. 
Lookout Mountain Nature Center is an ideal stopping point for those of you that consider yourself nature enthusiasts. You certainly don't want to miss out on Dinosaur Ridge, which happens to be one of the most popular dinosaur fossil locations in the entire world.   
(Image by SidLitke from Pixabay.)
Mount Evans Scenic Byway
Though it's only a 28-mile trip, the Mount Evans Scenic Byway will take up most of a day's journey. Yet the drive itself is sure to give you an adrenaline rush as you make your ascent of over 7,000 feet in elevation, with the ultimate goal of reaching the summit of Mount Evans. This scenic drive happens to be the highest paved highway in all of North America!  
To reach the top of Mt. Evans. (14,264 ft) you go through 5 different climate zones. You'll be sure to want to take plenty of pictures of the panoramic views and keep an eye out for bighorn sheep and mountain goats. Throughout your trip, there's plenty of recreational activities for your family to do including hiking, biking, horseback riding, rafting, four-wheeling, and much more.  
(Image by cafevalentine from Pixabay.)
Peak to Peak
Looking for the perfect weekend getaway? No need for you to look any further. The Peak to Peak scenic byway stretches for 55 miles along the Continental Divide, while making your way through the Rocky Mountain National Park and the Golden Gate Canyon State Park, both of which feature stunning alpine scenery. 
Just remember to keep your eyes peeled for wildlife that may make their way across the highway. It also happens to be the oldest scenic drive in the state of Colorado, dating clear back to 1918. 
There are several stops along the way for you and your family to hop out of the car and explore around a bit. If you're needing a great place for a picnic, stop in at the Brainard Recreation Area. 
For those of you that want to put your hiking boots on, head towards Boulder Falls waterfall. There are also the two gold rush towns of Black Hawk and Central City, where you can find out more about the early history of the state.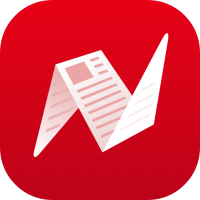 South Platte River Trail
While the South Platte River Trail may only cover a distance of 19 miles and take you no more than a half-hour to travel to drive it, the trail does come with a bit of history that more than makes it worth the trip. During the 19th century, it was used by tens of thousands of pioneers that were making their journey westward in search of land, freedom, and wealth. 
The South Platte River Trail starts off in Julesburg and makes its way past Colorado's only Pony Express station, as well as Fort Sedgwick, a U.S military post during the Civil War. You're sure to see sheep, goats, deer, and antelope, but if your eyesight is exceptionally sharp, you may even spot a Bald Eagle during your trip.   
Insider Tip: When planning your trip, you might also want to check out some of Colorado's beautiful mountain lakes.
Top of the Rockies
While you're traveling along on the Top of the Rockies byway, you'll come across the tallest (Mt. Elbert) and second tallest peaks (Mt. Massive) in the entire state of Colorado. Both of them reach over an impressive 14,400 feet in elevation. This 82-mile adventure will take you through three national forests including the Pike National Forest, San Isabel National Forest, and the White River National Forest. 
There's plenty of majestic mountain scenery, mirror-like lakes, and gorgeous skylines that are sure to get you to pull over and just stand in awe. For those of you that would like to turn this road trip into a few day's visit, you'll find overnight camping, biking, and hiking trails that will only add to your epic adventure.   
Be sure to take time to explore historic Minturn, Leadville or Twin Lakes along the way. A couple of Colorado's ghost towns also happen to be along this route and well worth a visit.
Our favorite family ski resorts also lay along this byway. Consider a visit to Vail or Snowmass for family fun any time of year.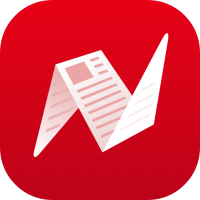 Trail Ridge Road
Sometimes referred to as the Highway in the Sky, the Trail Ridge Road that's located in the Rocky Mountain National Park will take you to heights of more than 12,000 feet. At one point you'll be over 2.3 miles above sea level! You'll start this journey in Estes Park and make your way towards Grand Lake, covering a distance of 48 miles. 
You'll witness incredible panoramic views of the Rockies and amazing lookout points, along with bighorn sheep, deer, elk, moose, and plenty of other wildlife as you make your way through the tundra. If you're visiting during the summertime, you'll see that the fields are blanketed with colorful wildflowers and over 200 different species of alpine plants as well.  
Insider Tip: Make a getaway of this drive and spend the weekend at Snow Mountain Ranch in Granby, Colorado or during the summer at the historic Grand Lake Lodge.
Now you don't have to waste another minute doing your research on some of the best scenic drives near Denver. These are by far amongst the best.
If you've set out on another scenic highway that's near Denver, which one did you take and what did you think about it?