For those of you fascinated with ghost towns, there is good news for you. As home of the wild west, and a mining history spurred by the gold rush, at one point, Colorado had over 1,500 ghost towns that you could visit. Today, there are still around 640 ghost towns in Colorado. Many of these are old mining towns.
(Photo courtesy Pexels.)
A visit to a ghost town may also be a way to get your family excited for a hike. There's nothing better than getting out into nature and exploring the mountains.
Every time our family drives past the old abandoned mining town of Gliman, located between Minturn and Leadville, the stories enthrall our kids. Our son always asks to visit. Sadly, Gilman is off limits to visitors.
But it occurred to me that there may be other preserved ghost towns in Colorado that may be accessible. Here are the ones that have made our list of places to visit to spark our kids' imaginations.
Ghost towns certainly have an uncanny mystery to them that makes you want to stop in for a visit. You may simply want to investigate and learn more of the history of what caused residents to abandon their homes and town. Here's a look at some of the most accessible and interesting Colorado ghost towns that are definitely worth the visit.
Alta
The ghost town of Alta is already a fun place to visit. But the stunning mountain scenery makes it even that much better in the backdrop. There are still a handful of structures that are still standing. It's located only 10 miles away from Telluride and was once a bustling mining town from 1877 to 1948. The town declined due to its mining industry slowing up. In addition, a fire destroyed Alta's main mill, which provided a number of workers with jobs.
Animas Forks
It's easy to see why people began flocking to Animas Forks in the late 1800s. The views were, and are still absolutely incredible! But being so high up at an elevation of over 11,200 feet, the residents probably didn't appreciate the extreme winter snowstorms and the frequent avalanches that the area is known for. Today, you'll still want to check-in at the Bay Window House. This home was once owned by a mining mogul that struck big.
(Photo courtesy Pexels.)
Ashcroft
The mining ghost town of Ashcroft that's located near Aspen is impressive, to say the least. The town had almost 20 saloons, 2 major newspapers, and over 2,500 residents living there in the late 1800s. By the time 1900 came around and the mines had all closed, only 2 people still remained. In Ashcroft, you'll be able to take a tour and visit a number of saloons, a hotel, a stable, and the town's jail.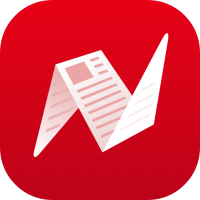 Crystal
Silver is what drove the men and women to make their residence in Crystal, Colorado. There were once over 400 people in the town. But by 1915 when the silver mines had all closed up, leaving only 15 people behind. Just be aware that you will need a 4-wheel drive or an ATV to reach this remote location. The surrounding views are beautiful and worth the visit.
Dearfield
25 miles to the east of Greeley, the town of Dearfield was Colorado's only all-black settlement. It was once home to over 700 African Americans in the early 1900s. Thanks to the Great Depression and the Dust Bowl, a vast majority of the population was forced to flee. All that's left today is a home, a diner, and an old gas station. But efforts are being made to preserve this unique piece of history.
Independence
This Colorado ghost town tops our list of those to visit, due to its proximity to us. To track down the small ghost town of Independence, you'll find that it's located near Independence Pass. At one point, it was home to over 1,500 people in the late 1800's. By 1899, only one resident remained.
This was mostly due to the terrible winters. The difficult route to travel for stagecoaches, and how far away that it was from the commercial hub of Aspen. Today, the Aspen Historical Society provides you with tours. Here you'll also find a number of old cabins scattered throughout the area.
Note: Tours may be on hold due to Covid. Check before you go.
(Photo by Spencer Selover from Pexels.)
St. Elmo
The former gold mining town of St. Elmo was founded in 1880, where it experienced a significant 3-year boom in population. This was especially due to the mine, but also because of the nearby railroad that helped draw people in. By 1922, there were very few residents left after the mine tunnel closed up. Today it's considered one of the most well-preserved ghost towns in the entire state. It rests at an elevation of over 10,000 feet just to the west of Buena Vista.
Teller City
Looking for a destination to walk around for a bit that also is considered a beautiful place to visit? Then the remote ghost town of Teller City is perfect for you. Hundreds of cabins and over 30 saloons once stood in this silver mining city.
Today, there's not much left of the town that once held over 1,500 people. There are only a few cabins and a number of foundations that give any indication that many people once lived there. But it's still interesting to see.
Tincup
At one point in history, Tincup was known for its bar fights and gunfights. Gold miners and rowdy cowboys that once lived there. The town received its name from the first person that found gold there. He ended up panning it and then carrying it with him in an old tin cup. Today, there are still a few people that live in Tincup. They even have vacation homes available for those who are visiting the area.
Vicksburg
Gold was discovered in one of the creek beds of Vicksburg back in 1867. Because of the gold, silver, and lead mining as many as 600 to 700 people lived there by the 1880s. Today, the streets are still lined with the same trees that the settlers planted there many years ago.
For those of you that are wanting to make a day out of it, I'd encourage you to first stop in at the ghost town of Vicksburg. Then check out the other three ghost towns located on the same county road.
Ghost towns are an interesting way to learn about history and the stories of the past. But beware. There are certain buildings that are closed off to the public that is no longer safe for you to enter.
If you visited Colorado and came across another ghost town that wasn't mentioned, share the details below!