Snow sledding may be the most underrated winter sport. Get some fresh winter air and rip roarin' fun all at the same time. All you need is enough snow to cover a good hill. There's plenty of both of those to be found in the Colorado Rocky Mountains.
(Photo courtesy Pexels.)
Head out with a sled, climb a hill and whiz down on an inexpensive piece of plastic or tube. It keeps the kids entertained for hours. And, adults may even have fun flying down that hill.
Wherever we go snow sledding or snow tubing tops our list of fun activities. Here's where you can find our favorite sledding hills.
(Snow tubing at Adventure Ridge on Vail Mountain. Photo by Liana Moore.)
Vail, Colorado
The Vail area may be best known for its epic skiing. But there are loads of other fun winter sports to be found from ice skating to sledding or snow tubing.
There are lots of fun sledding hills in the Vail area. Our favorites include both the Clubhouse to Putting Green and West Park in Eagle Vail. In Edwards we like the Singletree sledding hill. In Eagle we like the Haystacker sledding hill. Gypsum has the largest sledding hill behind the Costco.
If you are up for a splurge, be sure to check out the snow tubing at Adventure Ridge atop Vail Mountain. Guests receive a quick set of instructions from a Vail Resorts employee. Then they head out to the conveyor belt which hauls you and your tube up a steep hill in a protected tunnel. When you reach the top you hop in the tube and get a push down the hill from Vail Resorts employees.
You can tube in a group holding each other's tubes. Or, you can go by yourself. Each way has offers its own version of fun. Going together the first run helps get past that initial fear looking down the steep hill. But I did think it went faster as a single.
Sadly, Vail's snow tubing is on a hiatus this winter as the resort is focusing on skiing. But bookmark it for a future visit.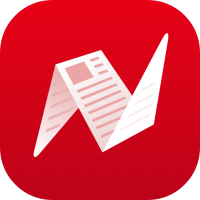 Granby Sledding
Snow Mountain Ranch offers over 5,000 acres of a beautiful winter wonderland where you can tube, sled, or nordic ski.
There's a great tubing hill with lanes. This is a cross between sledding and tubing. You ride on tubes that are available at the hill. But there are no tow ropes. So, like sledding, you'll be using your own two feet to get back up the hill.
Snow Mountain Ranch is one of our favorite Colorado destinations because of its many outdoor activities. For a family, rent one of their mountain cabins and then enjoy the great outdoors out your front or back door!
(Snowmass' Elk Camp where snow tubing is located. Photo by Liana Moore.)
Aspen Area Sledding
The Aspen Snowmass area is also filled with great sledding hills.
"Whoa Nelly" Sledding Hill at Aspen Recreation Center is the best known of Aspen sledding hills. Aspen Recreation Center's Winter Wonderland offers one of the more fun sledding hills in the Roaring Fork Valley. Start lower on the hill for the littles. Or, let the bigger kids start at the top and fly over the dips and jumps that sledders create throughout the winter season. Forgot your sled? Don't fear, the Aspen Rec Center has sled rentals available.
While we love sledding because it is free and a great way to burn some energy, we have to admit that snow tubing can be even more exciting. As many ski resorts do, Snowmass offers snow tubing. Purchase a ticket. Then enjoy a lift up the hill, And, soar down one of multiple lanes carved into The Meadows at Elk Camp, with lighting illuminating the runs at night. Want to make a day or night of it? Take a few runs on the Breathtaker Alpine Coaster!
(Breckenridge has some really great sledding hills. Photo by Liana Moore.)
Breckenridge Sledding
The Breckenridge, Keystone & Frisco areas in Summit County offer a few sledding hills that are sure to satisfy kids of all ages.
Local moms agree that Carter Hill in Breckenridge is the best sledding hill in Summit County. The park is located on the south end of High Street, four blocks east of Main Street. This Breckenridge sledding hill is wide, has the perfect amount of steepness and plenty of space at the bottom to come to a stop. The public restrooms and picnic tables are an added bonus. Warm up with a warm cup of hot cocoa that you bring along in a thermos at the end. The views from Carter Hill are pretty spectacular too.
Just this winter Breckenridge built a new sledding hill near the airport. It is located at the free parking lot on Airport Road, along the Breckenridge Free Ride bus loop. We haven't been able to try it out ourselves yet. But it is certain to be an excellent option.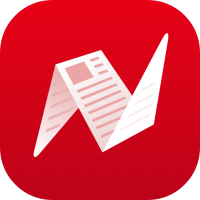 Durango Sledding Hill
Durango also has some great little sledding hills, as well as snow tubing. Chapman Hill is located very near downtown Durango. It offers a tiny ski slope with a couple of ropes, as well as an ice rink. But there's also an area off the side for snow tuning or sledding. And, it has areas for all abilities.
Whether smaller children looking for a small slope or bigger kids looking to fly, there's probably something here for you.
Chapman Hill typically opens in time for Christmas. Don't have a sled? No problem. You can rent a tube for the day.
Other Outdoor Winter Activities
We love sledding in the winter. It is a fantastic way to get outside and enjoy the fresh mountain air. But there are so many other outdoor winter activities in Colorado for families to enjoy.
A few of our other favorite outdoor winter activities include:
Still not sure what to do for fun in Colorado this winter? Be sure to check out our extensive list of things to do with kids in Colorado.