(Elk Camp on Snowmass Mountain in Colorado. Photo by Liana Moore.)
Have you ever thought about going to Colorado for a family ski adventure? We live in Colorado so Covid isn't stopping us from skiing. Our family visited Aspen Snowmass a couple of weekends ago. And, we'll be at our favorite hometown ski resort of Beaver Creek this weekend. I'd certainly recommend it, even in this Covid era. It is fairly easy to scocial distance while soaring down a snow covered slope on skis.
We probably wouldn't be biased in saying that Colorado has some of the best ski resorts for beginners. In fact, there is so much to do, you won't ever run out of activities. Let's break down some of the best ski resorts in Colorado for beginners.
Colorado's ski mountains and ski towns have much more to offer for families than just skiing. There's snow tubing, sledding, ice skating and even dog sledding!
But the best Colorado ski resorts for beginners, most importantly, have great terrain for beginners, and an even better ski school. Read on for where to find a family ski resort right for you!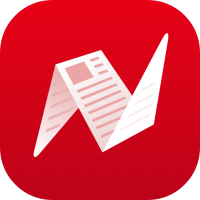 Insider Tip: Skiing is a fairly expensive sport. We do have ideas on where and how to find affordable ski lessons for the kids.
Snowmass
Snowmass is the most family friendly of the Aspen Snowmass mountains. Not only does it boast over 3,000 skiable acres, which is the second largest in Colorado. But it is all very convenient. Many of the lodges are ski in ski out. And, those that aren't, in the base village, are located literally steps from the lifts.
The new base village has so many fun things to do. And, is connected to the upper village by the skittles gondola.
Your kids are going to have a blast should you decide to stay at Snowmass Village. Skiing is the most popular activity. But there's also an alpine coaster, ice skating, snow tubing, snowmobiling, and dog sledding tours. Be sure to also check out the Game Lounge at The Collective Snowmass.
We spotted quite a few people skinning up the mountain. Not as popular an activity for younger families. But a great workout.
The resort not only has plenty of activities to choose from, but also several events during the winter that will make your experience that much more incredible. Snowmass has several different lodging options available such as a hotel room, condos, and other vacation rentals.
Our family stayed at the Limelight Snowmass during the winter and loved the location, oversized rooms, included daily breakfast, large hot tubs and fun decor.
We've also visited Snowmass during the summer and stayed in the Top of the Village condos. These had lots of space to spread out and a slopeside location.
Beaver Creek
Skiers year after year come in from all over the country to enjoy the mountain views along with the chance to race down the slopes of the Beaver Creek Ski Resort.
Beaver Creek is conveniently located only a 30 minutes drive from the Vail Eagle County regional airport.
Even if you have a son or daughter that's a bit timid at first, by the end of the first day that they'll be having so much fun that they won't want to leave.
Beaver Creek Resort has an amazing ski school as well as excellent ski instructors for those that are in need of lessons. You'll also realize just how serious and committed they are about your safety. They've added fun terrain specifically for beginners.
Beaver Creek has a number of different downhill runs that are suitable for every level of expertise, along with several cross country trails as well.
Jack Rabbit Alley, Ghost Town and Little Brave are sure to delight your kids.
After a wonderful day of skiing, head on over for tons of shopping and eating at great restaurants, along with the chance to skate on their ice skating rink that's found in the middle of the village.
There are many lodging experiences that are all conveniently located close by. This is definitely one of our top choices for best ski resorts in Colorado for beginners.
Your kids will certainly appreciate the free cookies that are waiting for them at the end of the day. Note: Cookies are on a hiatus this year for Covid-19.
Copper Mountain
You'll quickly discover why Copper Mountain is amongst the best family-oriented skiing resorts in the country, and especially an ideal choice for beginners. The resort is located just a little over an hour drive from Denver.
There you can take advantage of their many activities with your family, which include skiing, uphill skiing, ice skating, zipping along on their Rocky Mountain Coaster, tubing down their tubing hill.
Also don't miss the Woodward Barn. It's an indoor playground that has action sports for kids and includes trampolines, foam pit jumps, tumble track, a skate, scoot, and BMX zone.
While there may be several downhill runs that are perfect for beginners and intermediates, they also have slopes that are for advanced skiers.
The town of Frisco that's nestled far below is something else that's neat to visit.
This ski area is broken up into three villages, East Village, West Village, and Central Village. Each village has a chair lift, while the Central Village is where you'll find the most restaurants and entertainment.
Just make sure you realize that parking reservations at their resort are something new that they require this year. Parking is still free along with their shuttle service.
As you can see, there are so many fun things to do at Copper Mountain. All you need to do is head there and follow the fun. If you've never skied before, this is a great place to get started!
Insider Tip: Copper Mountain is also fun in the summer.
Ski Cooper
At Ski Cooper, they boast not only the softest snow surface in Colorado but also a variety of different terrains that are perfect for every skill level.
You may not know it, but they also have a history of being one of the oldest, yet most friendly alpine ski resort in the state, dating all the way back to 1942.
The soldiers of the 10th Mountain Division were actually the first skiers to cut the trails at Cooper Hill when they were participating in training exercises.
With 59 different trails, 5 lifts, and over 470 acres of skiing opportunity awaiting you, there will be plenty of open room for skiing and exploring.
Make sure that you stop by their Irish pub that's located in their main building, where they have delicious burgers and great drinks.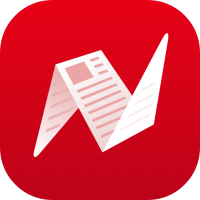 Sunlight Mountain Resort
If you're longing for a skiing experience where you can escape the crowds along with the unnecessary overpricing, our last resort on this list would be a great option for you. At Sunlight Mountain Resort, they offer not only skiing and snowboarding for activities, but also cross-country skiing, snowshoeing, and snowmobiling.
When you're needing a day off from thrilling activities, there are the towns of Carbondale and the historic Glenwood Springs where you'll find wonderful places to shop.
The resort is home to the world's largest natural hot springs that you can soak in at the end of a fun-filled day.
The resort also offers 2-hour skiing lessons at a reasonable cost for beginners. Another fabulous perk of staying with this resort is that children 12 and under ski, swim, and stay for free!
Honorable Mention
We would be remiss if we didn't also mention a couple of other great ski resorts in Colorado for beginners.
Keystone is known for its family-friendly atmosphere and fun family events such as Kidtopia.
Winter Park is easily accessed from Denver via the Ski Train, and is a local Colorado favorite.
No matter if it's your first time skiing, or it's the first time you're bringing your kids with you, any of these ski resorts mentioned above will be the perfect ski destination for your family.
What do you think the best ski resorts in Colorado for beginners are? Where did you go and how was your experience? Leave a comment below!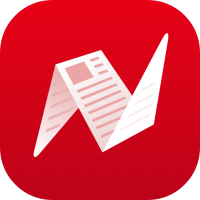 #nbholidaycheer