Christmas in Colorado only seems to get better with every year. It certainly has a way of getting you in the spirit of the holiday season and adding some cheer to your cup. Read on to find out where to find a magical Colorado Christmas experience.
(Blossoms of Lights at Denver Botanic Gardens. Photo by Liana Moore.)
Whether it's horse-drawn carriage rides, ice skating, tubing, skiing, seeing the lights, or holiday shopping that gets you excited, you're sure to find a little of everything no matter which town or city you stop in. These are some of the best places to experience a Colorado Christmas.  
Christmas in Denver  
With more light displays that ever, Christmas in The Mile High City is sure to be more spectacular than ever before. And yes, even though you'll need to wear a mask, you're sure to have a magical time with Denver's festivities and yearly traditions that have become increasingly popular over the years. Gazing at Christmas lights, holiday shopping, and outdoor winter activities are just a few of the many things to do there.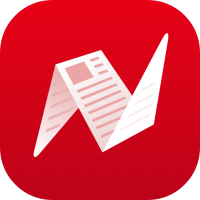 Christmas Lights
Let's start out by mentioning the lights and displays. During the winter season, they seem to be everywhere, so there's no way that your family could possibly miss them. For 30 years now, the Denver Zoo has continued to feature Zoo Lights, where you'll find over a million lights scattered throughout their wild winter wonderland. There's also the Mile High Tree that has holiday attractions and other festivities that won't cost you anything. 
Blossoms of Light will present you with the opportunity to eat delicious treats and sip on some warm drinks while you take in their magical presentation running all the way through January 16th (Closed Christmas Day). All throughout downtown Denver, the Parade of Lights will be bigger and better than ever. (Download this mobile app so you know exactly where to see them.)    
Dairy Block boasts festive light displays year round. The area is now hosting a robust schedule of winter activations with an European après ski vibe, including an outdoor market, carolers, Santa & Frosty art installations for photos and more. Dairy Block transforms into a European village this holiday season with an après ski vibe & an extensive schedule of holiday festivities. 
(The festive Dairy Block in Denver. Photo by Liana Moore.)
Holiday Shopping
The holiday shopping is equally as impressive with the many shopping districts and markets that you won't want to miss. 
Cherry Creek Shopping Center has over 160 stores and is arguably the best destination to get all your last-minute Christmas shopping done. 
At Belmar you'll come across over 80 shops and restaurants, along with trees lined up and down its roads with beautiful white lights. 
In the Rocky Mountain region, there's Cherry Creek North that is packed with over 200 stores, tiny shops, and some of the best places to eat in Denver. 
If marketplace Christmas style shopping is what excites you for the season, check out Cherry Creek Holiday Market, Holiday Thursdays, Winter Aglow of Glenarm, and Apres Holiday Market Denver. These are several of the other events that the city of Denver will be hosting throughout the holiday season that you won't want to miss. 
Insider Tip: Denver has some fun and unique hotels that families are sure to enjoy. These are even more festive around the holidays.
Outdoor Activities 
If you can't get enough of the snow and the cool winter air, here are some outdoor activities that are fun for the whole family. Whether you love to admire ice sculptures, hiking a glistening winter trail, or ski and sled down a white blanketed slope, these events are where it's at.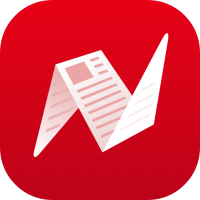 Christmas in Vail, Colorado 
There's just nothing like spending Christmas time in the small winterland town of Vail, Colorado. It's absolutely beautiful during the winter, especially with the snow-capped Rockies off in the distance. 
The lighted streets, bustling shops, and wonderful restaurants throughout the village will surely put a cheer in your heart this holiday season. Every year they have a tree lighting, a lantern walk, fireworks, and a stunning New Year's Eve torch-lit skiing experience.    
Magic of Lights Vail is a family-friendly, winter lighting walkthrough experience. Set in the Ford Park Lower Bench and Betty Ford Alpine Gardens area, the approximately ½ mile walking loop features an array of majestic lighting displays, made from half a million individual low-impact LED lights, creating a winter wonderland and underlining the natural beauty of the surrounding area.
New Year's Eve traditionally features a Ski Down Torchlight Parade & Fireworks.
Make your trip more memorable and Christmassy by ice skating in Vail. 
If you're seeking an outdoor thrilling adventure, hit the ski slopes of Vail Ski Resort, or check out Sage Outdoor Adventures for one of Vail's snowmobile tours that will allow you to witness more of the beautiful Vail Landscape.  
Christmas in Snowmass 
You certainly don't have to be a skier or snowboarder to enjoy the winter holiday season in Snowmass, Colorado. But it certainly doesn't hurt if you are.
Christmas is the perfect time to indulge in delicious sweet treats, and take advantage of the many free holiday activities. 
The annual Snowmass S'mores returns with a new, COVID friendly s'mores iteration. Guests of all ages can enjoy Snowmass S'mores, free starting at 3:30pm every day throughout the winter season.
Snowmass Luminescence, a festive display of lights and art, runs from December 18th all the way through February 28th.   
Enjoy festive fireworks on select Saturday nights throughout the season. The display is launched from Fanny Hill. You can take in the colorful show from socially distanced balconies, trails, and restaurants around Snowmass Village. December 25, December 31, January 30, February 13, March 27 (subject to change).
On select Friday nights, stop in at the Elk Camp on Snowmass, when they host their Ullr Nights wintertime party. They have nighttime tubing, ice skating, and of course hot cocoa that you can sip on around a big bonfire. 
If you're looking for a place to hit the ice, there ice skating rink in Snowmass Village offers free skating and has other fun events such as curling.
YMCA of the Rockies 
Estes Park is a great place to visit year-round, especially during the winter. There's so much to see and do at the YMCA of the Rockies. They have several wintertime trails that you can snowshoe. Here it's easy to spot wildlife, such as moose, elk, and mule deer. 
There are mountain cabin experiences. The YMCA has an indoor pool, basketball and volleyball courts, a 35-foot wall to climb, and ice skating at Dorsey pond.   
YMCA of the Rockies in Estes Park is offering safe, festive celebrations for families this holiday season including:
DIY ornament craft kits to go;
Gingerbread house kits and decorating contest; 
Cookie decorating kits to go;
Drive through Christmas Village lights displayed throughout YMCA of the Rockies;
Ice Skating at Dorsey Pond (free rentals available);
Santa Visits! Pre-arrange for Santa to personally deliver your presents to your door on Christmas Eve. (*Don't miss this long-standing tradition and guest favorite at YMCA of the Rockies!)​
Lodging includes pet-friendly private cabins or lodge rooms. Families will enjoy wide open spaces, stunning mountain views, and additional activities located on-site. These include snowshoe rentals, guided hikes through Rocky Mountain National Park, nature programs and indoor climbing. Don't forget s'mores around the campfire and more. 
Gaylord Rockies
The Gaylord Rockies Resort and Convention Center is its own holiday destination. 
They host a magnificent Christmas celebration that starts November 20, 2020, and runs all the way through January 3rd, 2021. 
They have exhibits that feature relics and displays from some of your favorite Christmas movies, a photo opportunity with Santa, and a book reading by Mrs. Claus underneath the Christmas tree. 
Enjoy their wintertime light displays, ice tubing, ice skating rink, 24-foot ice-slide, and even bumper cars that zip and spin across the ice. How cool is that?   
No matter where you plan your stay in Colorado this Christmas, you're sure to have a splendid and wonderful time. There's plenty of shopping, lights, and outdoor activities, along with amazing views. Where are you planning your next Colorado trip this holiday season?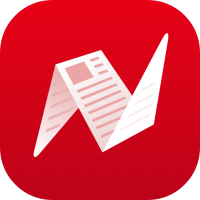 #nbholidaycheer