(Photo by Liana Moore)
During the Pandemic summer of 2020, camping reached a new peak. Camping, glamping, RVing and even cabin rentals were all popular. Campsites sold out far in advance. Rvs were hard to come by. And, there were plenty of anecdotal stories of newbies needing education on how to leave no trace.
We did our fair share of camping this summer, even venturing on a multi-day river camping trip out of Bluff, Utah. We tried our hand at family RVing too. For us this was a natural progression after a disaster if a first family camping trip, and then moving to a slightly more luxurious glamping experience.
Insider Tip: We've got some great gift ideas for camping lovers, as well as special gift ideas for outdoors women!
(Photo by Liana Moore)
What is the History of Camping?
It got me thinking and wondering... How did camping get its start? And what did that progression look like?
When you are looking at how tent camping has changed throughout our growth in civilization, the question arises, "How far back?" Here we discuss the prehistoric hunting camps of the nomads to the current day nylon and plastic pre-made tents. This article will also give you an idea and show you in relativity to the rest of society; tent camping hasn't changed that much since it emerged.
Shelter Is A Basic Need Of A Human Being
This was obvious to even the pre-human race. The basic point of a tent is to have shelter from the elements. The prehistoric man took shelter in caves and under a rock out hangings. Maybe they dug holes or piled up fallen trees. From here, they would raise their families and do their hunting. Hunting back then was done with rocks and bones. Primitive weapons such as spears and rock knives became part of the camping gear. In these times, the fire was few and far between. Most were accidents.
As time progressed, there was an emergence of weapons and knowledge growth on fabrication. They began using animal skins and usually some type of wood post or such and create a "mobile" campsite. Fire emerged into this culture, as did the cooking. Therefore, new tools had to be created and added to the camping list. Pots, pans, and spices were now added to the list, as well as other cooking utensils needed to complete the job.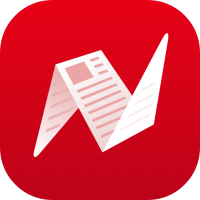 This still required hunting. Man discovered the magic of tension and thus created the bow and arrow. This is a technique that works so well; some still use it today. They also began to discover the basics of trapping. This means that now rope and spare wood were added to the packing list to go on a trip.
As you look further up through time, the discovery of metalwork increased the weight of people as they traveled with new heavier weapons and armor, creating more weight to be carried. Enter the beast of burden. Now added to the packing list is food for the beasts as well as food for you, as some foods could be purchased or traded for as the creation of civilization begins. Hunting was still quite necessary as there was no good way to preserve meat for long periods of time. Fires were created now from flintstone and the use of friction with sticks.
(Photo by Liana Moore)
One More Step, You'll See The Discovery Of Chemistry At A New Level
The first thing to make camping easier in thousands of years was the match. No longer did you have to sit and rub sticks together to cook your food. The introduction of firearms made hunting easier for everyone. These also made for better protection against wildlife. The discovery of flammable fluids and gasses led to the creation of the lantern. Now campers could move around the campsite and beyond without having to stumble in the darkness.
Now added to the packing list is a supply of matches to get where you are going, a supply of ammunition and repair parts for your weapon, extra lanterns as well as extra fuel for them. All of this on top of the previously stated animal food, cooking utensils, actual bedding materials, and collapsible tents still made from animal hide.
As you move further down the line, you start to see the horses and mules turn to motor vehicles. Instead of carrying food for your horse, now you carry extra fuel for your car. An advantage of this is they move faster. Along with this came the invention of the battery, a "solid" fuel. Therefore people began replacing their lanterns with flashlights. Some people around the world still call a flashlight a torch.
(Photo by Liana Moore)
The growing civilization came to manufacture tents and camping equipment. Gas cookers and heaters, lighters, fabric tents, and packaged foods. People no longer had to gather wood to make fires, kill an animal to eat, or lived under animal skins. Nylon tents were made, and people carried this in the new cars out to the woods. This was when camping became a vacation, not a necessity. Families would go to the grocery store before leaving to bring pre-packaged foods and items to cook over a camp stove or fire. This is the point we remain today.
Who knows what tomorrow tent campers will bring? So as you can see, in essence, hasn't changed since the dawn of mankind. Living outside, needing a place to shelter yourself, needing food to eat, and a way to get there. So is there really anything else that can be added before it loses its essence?
(Photo by Liana Moore)
Camping at National and State Parks
The United States has truly special national parks, and state parks too. Here are a few of our favorite areas to get out into the great outdoors.
Types of Camping in Colorado
Of course, as Colorado residents we frequent Colorado camping spots. Here are some of our favorite ways to camp in Colorado.
Tips for a First Family Camping Trip
Where are your favorite places to camp? What are your favorite ways to camp? Are you a tent camper, RVer or do you stick to cabins? Tell us in the comments below!