(The view of Playa Flamingo from Playa Potrero in Costa Rica. Photo by Liana Moore.)
This time last year our family had just returned from the most amazing multi-gen vacation to Costa Rica. I've been dreaming of a return since. Rainforests, the most amazing wildlife, soft sandy beaches with brilliant sunsets and a Pura Vida lifestyle. Who wouldn't want to return?
We discovered some amazing Costa Rica vacation destinations. And, we look forward to return to explore others. Here are some famtastic beach, rainforest and hot spring destinations in Costa Rica.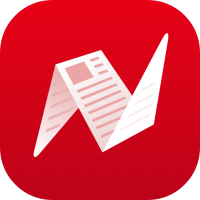 Costa Rica Rain Forest Destinations
La Fortuna/ Arenal Volcano
(Arenal Lake. Photo by Liana Moore.)
The Arenal area with a hub in La Fortuna is home to Arenal National Park, Lake Arenal, Mistico Arenal Hanging Bridges, Arenal Waterfall and so much more. It is a lush rainforest with fresh fruits, colorful wildlife, natural thermal hot springs and spectacular views.
It rains much of the year here. But when the rain stops and the clouds clear the lush green landscape accents the views of the volcano and lake. Regardless of weather, there are some many new experinces to enjoy here. Spot a sloth, poison dart frog or monkey. Walk across a hanging bridge. Take a choclate tour and experience fruit more fresh than you ever have before. Zip line, white water raft or just bird watch.
Monteverde Cloud Forest
Monte Verde is known for its cloud forests, hanging bridges and zip lining. The climate here is cooler that other areas of Costa Rica. As much of Costa Rica, the landscape and wildlife has been protected. You are sure to see monkeys, colorful birds and all kinds of ither special animals. Be sure to pack layers.
Costa Rica Beach Destinations
Guanacaste Province
(Sunsets in Playa Potrero Costa Rica are unmatched. Photo by Liana Moore.)
Costa Rica is home to some of the most beautiful beaches in Central America. Costa Rica's commitment to preservation should ensure that these beautiful sand beaches stay pristine for years to come. Many of these beaches are located in the Guanacaste Province on the western coast. Playa Potrero was perhaps our favorite Pacific beach in Costa Rica.
Caribbean Coast Beaches
Costa Rica's Caribbean coast is less developed than the Pacific side, and can make for a beach vacation that includes wildlife and adventure.
Punta Uva is a quiet beach town on the Caribbean coast. It is a fantastic area to see wildlife. And, the beach boasts a coral reef that you can actually swim out to making it ideal for snorkeling.
At Uvita Beach waves are gentle, making it perfect for families looking for an easygoing atmosphere. It's also an excellent snorkeling destination, with clear waters and reefs that flourish with tropical fish.
Manuel Antonio
Known for its warm, white sandy beaches, turquoise waters, swaying palm trees, and its bustling beach city, Manuel Antonio Beach is truly a diamond in the rough. Manuel Antonio boast bothe beautiful beaches and rain forests. Here you can see it all in one place.
Airports in Costa Rica
Costa Rica offers two major airports accessible from multiple American cities. First you need to decide on your Costa Rica itinerary to determine which airport will be best for arrival. Or, perhaps you fly into one and out of the other. If you plan on spending any time in the Guanacaste region or the Nicola Peninsula, you will want to fly into Liberia International Airport. If you plan to visit Manuel Antonio, you will want to fly into San Jose International Airport.
Driving in Costa Rica with Kids
(WiFi in our rental car saved the day on more than one occassion. Photo by Liana Moore.)
Costa Rican roads are scary. Roads are poorly marked. There are no shoulders. Bridges are one lane and street lights are lacking. While we did rent a car and survived, it was recommended to us by many sources to hire a driver. If you do drive, be sure to have WiFi or GPS in your vehicle.
What to Pack for Costa Rica
Beachwear, flip flops and sunscreen will be the most important for the coastal areas. But you should certainly plan to make a trip to a national forest or rain forest while here. Here you will need sturdy clothes, a rain jacket and more. You will need to pack for a variety of climates. Be sure to download our printable Costa Rica packing list!