In mid-February, cold arctic air, usually contained up north in the Earth's jet stream, dipped down into the US. It's called a polar vortex, and it's pretty common. It's what brings the coldest air to the US during the winter. What was unusual, is for it to dip as far south as it did.
In Texas, where February is typically fairly warm, temperatures dipped dangerously low. And it came with a storm. More than 4 million Texans lost power. Many wouldn't get it back for many days.
By then, pipes had frozen. People were melting snow for drinking water. And dozens had died from the cold in their cars and in their homes. And it was almost even worse.
The state's entire electrical grid was within "seconds and minutes" of a failure that would've lasted months. But even though this storm hit this huge area, it was really just Texas that had a major loss of power. There's a reason for that. And it should be a warning sign for the rest of the US.
When you flip your lights on, you're getting your electricity from the power grid. And that grid is getting the electricity from a bunch of different energy systems. Like nuclear power plants, or wind farms, or natural gas facilities.
In the US, these places are generally run by private energy companies, that work with your local power utility, which directs the electricity around the grid and into your home. That power utility is overseen by a government commission, which sets things like prices and safety standards.
And the grids most Americans are on aren't just big. They're huge. The entire east coast, from Canada to Florida, is on one grid. And the entire west coast is connected in another. It's kind of a remarkable engineering feat.
It's probably the biggest machine humans have ever built. While most power tends to stay local, this grid allows electricity to flow over huge areas, and between states.
Like, in New York City, power comes from energy plants in New York, but also from neighboring states, and even Canada. This huge grid also means that, in emergencies, power can be directed where it's needed.
Like in Oklahoma, which was also hit badly during the February winter storm. They needed more power. And instead of completely losing it, they were able to get electricity from neighboring states through the grid. But it's not so seamless to send it to Texas.
Texas opted out of the big grids, back when they were being built, nearly a hundred years ago. Since they covered several states, it meant the federal government could regulate them. Texas was not into that. Texas decided to kind of go it alone. It's a very uniquely Texas-type thing to do. So most of Texas is on its own grid.
It means they don't have to follow the same regulations as the rest of the country, like reliability and cost standards. But it also means when it lost power in the storm, it couldn't easily get electricity from other states.
Its independence kept it in the dark. But it wasn't the reason it went dark in the first place. Being on its own, Texas has to make all its own power. They have a variety of sources. When the storm came, it affected everyone.
Several coal plants stopped operating, as coal piles froze. One of four Texan nuclear plants went offline. Some wind turbines stopped working in the freezing cold. But the biggest failure, in terms of its magnitude and its impact, was the natural gas system.
Natural gas, which actually contains water vapor, froze in storage wells and pipelines. Every one of these systems failed, in part. And it had nothing to do with the type of energy, and everything to do with these companies not being prepared for the cold. Clearly, you can run an energy system in cold temperatures.
There are wind turbines operating in Antarctica, and gas plants in Alaska and Alberta. So this is not a technology-specific issue. It was more a failure to anticipate that this is something that could even occur in Texas at this length and severity and to prepare for extremely cold temperatures. But it should have been anticipated. Because this has happened in Texas before.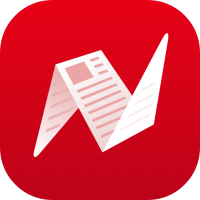 In 1989, the same kind of arctic storm caused natural gas plants to have the same problems, resulting in rolling blackouts. And the same thing again, in 2011. And both times, federal commissions recommended that utilities "ensure reliability in extreme weather conditions."
And specifically, for the state government to create winterization standards for these energy sources.
The Texas utility commission did make those standards — but also made them voluntary. So most companies didn't winterize. Private companies like these don't have an incentive to spend their money preparing for unpredictable and infrequent events without being required to.
This is a chart of the last 40 years of severe weather disasters in the US. Storms, in particular, are in orange.
Here's the Texas winter storm in 1989, and the one in 2011. These costly disasters are becoming more frequent — not just in Texas, but nationally, and globally. And the US is not prepared.
Most of this grid was built 60–70 years ago but was only built to last 50 years. And some studies point to nearly 100 facilities, like power plants, in immediate danger of flooding and storm surges.
Most of these private energy companies, across the US, aren't going to change unless they're required to. But these utility commissions can require it. As can state governments. And the federal government. All three can even help pay for it.
Texas was warned for 30 years to prepare its energy systems for severe weather and climate change. But they didn't. Now the rest of the US is facing the same problem. It is a wake-up call, for everywhere, to think about, how do we prepare our energy infrastructures, and our other critical infrastructure, for extreme events that may become more severe, and may become more likely?
And that isn't about just thinking about what's probable, but also, what can break the system in a way that's catastrophic?