The silence in the streets is deafening. Not much traffic and even less people at the local wine social lounge. Social Media, News, word of mouth, spread faster than the virus. People battened down the hatches and instructing each other through news, songs, prose, quotes and comic relief to stay home and wash your hands and don't move,
Stoked with fear, the masses stampeded through the grocery stories taking what is thought to be necessity with an unknowingness we grab all the things we constantly run out of in our everyday lives, toilet paper, paper towels and snacks. At least that's what disappeared first, at the local grocer.
The Corona virus is sweeping the globe and the narratives of this palpating fear caused people and society to change in an instant. We want to make sense of this, the how, the why. We want to make sense of the world because we rely on the world to order us, to simplify the massiveness, to apply the attribute to the meaning of this catastrophe so that everyone can have a collective exclaim in amazement, and relief "ooohh" so we can go back to our everyday and file it in our memories, as an event of historical hysteria that we were a part of.
Social and Cultural Conditioning
There is a process to everything we do, even in the dissemination of information. Information is designed to inform and train groups to respond "in kind" thus any information that needed to be sent throughout the masses had a level of planning in one way, shape or form to gain the correct response and garner interest. The conditioning through information, is allows for the way the powers at be believe, can influence society and the way we perceive ourselves in the world. Again all dependant on the information received.
Culturally, this can apply to those who are part of a cultural experience or one that experiences a culture. Unfortunately, depending on the information and those receiving it, it can leads to baseless conclusions and biases against other people, and demonize a group and their way of being.
Knowing this, its important to sift passed the fake news, the baseless news, and understand, research and know for yourself.
The Corona Effect: An Opportunity
A moment when you pause in life, to move into position of another greater self. With a human awareness and faith to step out and bless the world. -b50love
How quickly the news shifted from politics to the Virus, from smorgasbord of negative narratives to one, collective thought. It saturated cultural, social, and political spheres and played a role in new ventures starting and ideas brimming amongst our capitalistic dreamers.
This in an opportunity to step back, as things have probably slowed down a bit, and you can start doing some analysis of your personal power and how you may or may not be encouraged. To view your current employment and review if you are challenged or rewarded for your work? to view your life and wonder, were there some avenues that were missed and would love to explore again, or have you left a legacy of knowledge, wealth, of self to your friends and family?
This is an opportunity to be emphatic towards another's way of being. To plight of our humanity. We should take the time, understand other's beliefs. To gain a collective consciousness and ultimate a closure
On What's wrong with world, and how we are although separate but equal. The humanity of our likes and dislikes, and understand the human condition of accepting, respecting each other. Having a collective awareness of tactics used through the mainstream that divide, and keep people at war with each other.
Take the balance back and free your mind now, look at this as a "Staycation" for the brain. Yes there is need to know information, and there is unfortunate struggles as a result of this epidemic. But you can, take this time to free your mind from the bondage of conformity and conditioning.
Change the narrative around your community, family and friends, to change the Dogmatic culture and live and think freely this will better understand the world you live in and change the narratives in your own mind, and save your spirt in the process.
Corona
I'm not a beer drinker, but one may ask what the marketing department for the Corona Beer product is doing right now. hmmm
But like any word, or name that become defined by the circumstances for which its used. I want to take the fear away from this word, it will be another word that gives us the "boogieman" complex and takes away home, and begins the "End of the World" discussions. Yes there must be precaution, situational awareness, but the Mass hysteria and fear can give way to the natural emphatic, benevolent way of humanity.
It can allow growth of self, growth of the heart. It can culturally and socially be a step, that is stood by those that see an opportunity to create, to develop, to begin.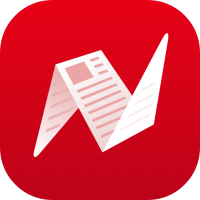 This is original content from NewsBreak's Creator Program. Join today to publish and share your own content.