Dating: When Dating someone with different political beliefs
Would you Date Someone who has a different political belief than you? If you consider yourself a liberal would you date a conservative? Better yet, what if you found out your significant other changed their political beliefs, due to today's climate, that conflict with yours?
Remember political science class? Studying or at least attempting to learn about politics and power? When being politically active and politically knowledgeable became an opening to an engaging conversation with a potential mate. But with the increasing polarization of politics at the national level, the social media mania, coupled with a myriad of fears, many find a need to keep that conversation away from the table.
As our world closed down, our minds opened up. It's fantastic to see every American, learning and understanding rights, laws, and the powers of the government. But everyone may hear and see the same thing, but will interpret each event differently. Thus, it's not unlikely you may have gone to bed with a Conservative and woke up with a Liberal.
But is it a deal breaker? Communication is always key and if this was not a conversation initially then there is no time like the present :0
Conversation
It may not be just the beliefs, but actions or ways of being follow those beliefs. It's important to understand someone a bit, before taking an invested leap. There should be nothing wrong with questions about Why? and What? to open up the floor to understanding the beliefs and the reasoning behind the other's party affiliation. There may be some commonality that you would never think existed. Understanding the motivation, the mindset and how strongly they feel on certain issues. Now I am definitely not a proponent of a long drawn out Q&A about politics when dating. Politics and Religion definitely will weed out to whom can be considered compatible. but depending on how passionate each person is, certain hot buttons can be triggered without having the opportunity to get to know each other.
Your Identity
In today's political atmosphere, another byproduct is our identities. Wearing a hat, clothes, who you vote for is defining ones identity in many respects. Deemed antagonistic, or racist based on who you believe in, than what you believe. This is not the way it should be, but it's become the way it is. Liberal, Democratic, libertarian, Conservative, Republican, your party lines draw the distinction in love lines as well. In dating, if the door is open and you walk into a political conversation, lead with what you believe, not who you believe in. if you must, this should be an open door to communication and open mindsets. Or you can simply ensure you are dating in those like minded circles. My thoughts: Who wants to be an echo chamber all the time? In the words of my friend "NO GOOD" .
WOULD IT WORK?
There are differences and conflicts in life period especially in relationships. Maybe your political differences are your identity, possibly driven generationally or your stance is economically motivated while your partner is more environmentally conscious, and may have changed party affiliations based on world events. This does not mean that common ground can't be found. You can work together to "create" a balance of beliefs, healthy debates and conversation. Learning more about each other during each engagement, as this This may be the differences that make relationships "Great Again"
HONESTY
Another by-product of our political atmosphere is fear. Not just fear associated with the unknown, but fear in stating your political beliefs. Clothing, rhetoric, even simple conversation has erupted in expulsion from family and friends, loss of employment and many cases violence. Communicating across party lines is essential, if we can't come together as a people, how can we expect our nation
Although you may not tout what party you follow and who you believe in, your core values should lead the conversation. Be yourself!, you both may believe, comprehend and interpret our new world differently but at its core, is the humanity of it all. I would hope both people and parties have that as the number one agenda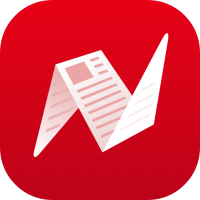 This is original content from NewsBreak's Creator Program. Join today to publish and share your own content.