With a fourth stimulus check coming for some this month, and the stave of the eviction moratorium for a few more months,  this brings back a discussion of Universal Basic Income, that was put on the table amid the COVID-19 Pandemic
The idea is to provide everyone with a minimum living wage, whether they are employed or otherwise.
A vision of how this could work:
Every citizen would get an income from the government. Period. You don't have to work, you just have to "Be" No real need to compete for jobs that offer the best income, now you could look for jobs that offer the best experience. Having the ability to focus on what you want to do instead of what you need to do. Not working two or three jobs to earn enough to live, but if you want to get a job to supplement the basic income you already have
In a Bloomberg interview, Andre Yang, the 2020 Democratic Presidential candidate, has voiced his opinion and pushed towards UBI as well as a more robust technological footprint, stating that we are "behind the technological curve" referencing privacy and the ability to track and trace people. hmmm
Could UBI be the saving of our future? or another Socialist agenda? This design could be bad or super awesome. I suppose it depends on how you look at it. In theory, if i understand this correctly, The government would adjust the basic income at a level to allow subsistence but to also encourage enterprising efforts.
In a crisis such as this, especially with so many people out of work It would be nice to believe that a universal basic income program would allow people to have a safety net. Think about the Stimulus check.
On the outside this seems fantastic, whether you needed it or not that 1200 Stimulus check was nice to see in the mail. For many it staved off creditors and fed you and your family. Others may have used it for fun and savings. Giving people the opportunity to discover new ideas, and new frontiers in media, programming, and creating innovation and allowing for an economic freedom...Right?
Some arguments against it are compared to getting handouts, no reform of the welfare system as the incentive to work, would dissipate and the entrepreneurial spirit would diminish.
DID YOU KNOW:
Heard of the proposed A Freedom Budget for All Americans," ?
"A Freedom Budget for All Americans," originally published in 1967, King and other civil-rights leaders proposed basic welfare for all U.S. citizens. Make sure people have not only what they absolutely need, but a little more. The cost of such a program, King argued, would not have exceeded by much the costs of the ongoing war in Vietnam.
Well no matter what you believe, the dynamic to the American Society has changed and many respects, forever.
We are now the generations of the "Remember When" . The Gen Z's, Gen X'ers, Boomers and alike, will one day say this phrase, " I remember America when...................................."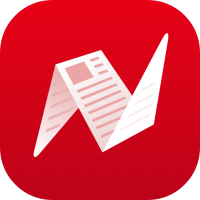 This is original content from NewsBreak's Creator Program. Join today to publish and share your own content.