Deemed the golden ticket federal government always seemed a bit untouchable. It was like striking gold in a hail storm. You would never get rich but its a long term career with stability. At least that was the case when I grew up.
Yea, there is defintiely an attraction, waiting forever to get noticed on USAJOBS and then a billiion years to finally getting the interview, let alone the job, it better last forever. In Washington, D.C. its life around the beltway, for how ever many years then retirement.
So here we are in our new world, where we have witnessed the dismantling of "stability"
In an attempt to stave off, the COVID Catastrophe, the Biden administration has gone a step further pushing the limits of rights and well-being announcing that vaccines would be mandatory for nearly all federal employees, and he said the Justice Department was looking into whether the government could mandate vaccines for the entire country.
Emergency Use Authorization (EUA) is a mechanism to facilitate the availability and use of medical countermeasures, including vaccines, during public health emergencies, such as the current COVID-19 pandemic. So essentially its not FDA Approved yet, and its still up to the states to officially mandate a vaccine.
FORCE FED
Although you cant be fired....yet. Life can be hard having to take tests weekly and mask with an inability to travel, if your job requires it. This will be part of the new federal goverment lifestyle. If you want convienance? get the shot
But, there are so many that simply do not want to take the vaccine, and may be forced to succumb to pressures of fear of losing their jobs, or quit on principles and add to the already millions struggling today. 
  Is that choice that should be made? Is there fair to the many who choose not to vaccinate? Can you afford to lose your federal job, if you completely against getting the vaccine? Even you have the vaccine, can you truly agree with being made do something you feel strongly against? If you take the proper precautions and feel okay with not traveling, then i should be left to my own devices… right?
Its so hard to discern information from what is good, whats factual and the differences between right and wrong. Its given posture to those in the News who believe everything they say is "gospel" Given posture to the common man who spends time reading the news crawel and Youtube podcasters as the "preacher of such gospels" and provided platforms to the disenfranchised, believers, haters and helpers and sifting through it all can put your brain on overload.
So you can't blame the unvaccinated for not following the status quo and at least is asking questions.
In addition we often choose our own sources, and live in an echo chamber. Refusing to listen, learn or at least understand the other side, we cancel, dismiss and shadow so we only hear our own voices and like minded attitudes.
With this new announcement federal employees may retire early, quit and work private industry, there may be a mass exodus. On the other hand, the fear of change has always been a federal worker mantra (dont get mad, yall know im right) and this may open the door to millions more being vaccinated.
Who knows....
There is not solution yet. The best that can happen is that more information is disseminated and quiets the other voices so that people feel safe and informed. But no matter what, our choices should remain. As an American we live and breath the ability to choose and the moment we lose that right and Mandates become our way, then can we truly be "America"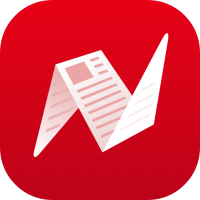 This is original content from NewsBreak's Creator Program. Join today to publish and share your own content.