When you buy a home, you'll be making an expensive, long-term decision. Where you end up living will impact your life. When you buy in Riverdale, it's more important to choose a local realtor than in most places.
This is true whether you are moving from out of state or from Manhattan. If you're selling your home in another location nearby, you might be inclined to use the same broker to sell and to buy. But there are good reasons to choose a Riverdale broker.
Riverdale, Bronx, is a unique neighborhood that borders on Manhattan. There are large, stately homes with lawns, and there are rentals, but most of the housing inventory is in coops. If you want the convenience, quality of life, and value of living in Riverdale, you're probably going to have to deal with the world of coops.
Coops are not uncommon in New York City, but in Riverdale, they are the norm. There is a lot to know about this form of ownership, the application and buying process, and the buildings themselves.
When you buy a coop, having information is about much more than location, price and size.
Buying a coop means buying shares in the property, with the right to occupy a specific unit, compared to buying a condo, which is buying a private property in a multi-unit building. This means that a buyer should consider the overall financial health of the building as well as the physical condition of the building as a whole. A local realtor will be familiar with these aspects of the building in the neighborhood.
The application process can be complex and includes submitting significant documentation of your assets, income and expenses. You may need to include personal and professional reference letters and a personal letter about yourself. There will be an interview. There are also minimum downpayment requirements for a coop, and minimum income to expense ratios so knowing each building's requirements in advance will help you avoid time and potential disappointment if you have your heart set on a building where you won't qualify.
The good news is that it is less expensive to buy a coop than a condo. The downside is that you will likely spend more in monthly maintenance costs and you'll want to get an idea of how those costs could go up over the years, based on the financials and condition of the building.
And, as if all of this weren't enough to digest, you'll need to understnd each building's house rules. There is no point in applying for an apartment in building where you are not comfortable with the house rules, especially those regarding pets and subletting.
A realtor who knows each building's requirements for applying and house rules will save you a lot of time.
Riverdale is a beautiful, convenient and safe place to live, and you will be near the Hudson River with many exquisite views. The key to making your buying experience less stressful is using a realtor that knows how to help a buyer, choose the right coop.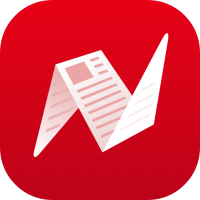 This is original content from NewsBreak's Creator Program. Join today to publish and share your own content.