If you believe that three events create a trend, then Riverdale is suddenly looking more like an up and coming neighborhood of the Bronx.
This quiet, leafy neighborhood just north of Manhattan was known more for the place where your grandmother lived for many years. While it's a safe, friendly area with several parks close to Manhattan, the "uncool" nature of the area has meant inexpensive real estate values compared to nearby Manhattan and West Chester.
Although there are a number of restaurants on two main streets of the town, the retail face of Riverdale has consisted of an abundance of nail salons, banks, and dry cleaners. Not exactly the kind of exciting places that draw a younger crowd.
When Starbucks came to the area several years ago, it was big news. But Starbucks no longer has the cache that can make a neighborhood more desirable.
One of the new cafes, Moss Cafe, has been around the longest. It offers sustainable, local, and allergy free and vegan food choices. Everything is housemade and the coffee of choice is Stumptown. The cafe itself has a several tables in an intimate space with outdoor seating as well. The food lives up to its healthy reputation with choices including Tofu Bahn Mi, Avocado Toast and Veggie Burger. The coffee drinks include the usual excpresso drinks plus others like Matcha Latte and the more exotic Tumeric Latte. Some of the favorite pastries include large, house made scones in both sweet and savoy varieties. They are often gone by mid day, so get there early for the best pastry seleciton. The cafe, is also Kosher and closed on Saturday.
Two new additions to the neighborhood in the last month create a meaningful trend.
Early Bird Coffee got started with a Kickstarter campaign, that raised over $30,000 to establish this venue. Started by two friends who were motivated by the desire to "enhance their own neighborhood," it is located in North Riverdale, Early Bird has a bright, upbeat feel with a counter that looks out onto the street and a few tables. The focus here is on coffee and smoothies. The coffee is local and sold as espresso drinks or beans. They are more of a breakfast and lunch spot, closing at 3:00 p.m. except for Fridays.
Finally, Savor, on one of Riverdale's main streets, Riverdale Avenue, is the newest entry. It is a larger space than the other cafes and has a variety of different types of seating, including comfy sofas, round tables for six and smaller tables for two to four people. Their coffee of choice is Lavazza. Savor, currently in the soft opening phase, has longer hours and is open until 9:00 p.m. most days. They offer a wide selection of breakfast and lunch foods including gourmet avocado toast offerings.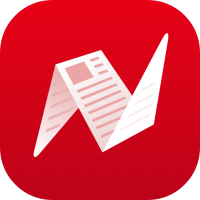 This is original content from NewsBreak's Creator Program. Join today to publish and share your own content.