I was recently scrolling through Instagram when an alarming post by one of my favorite YouTube channels, SBSK, or Special Books by Special Kids, caught my eye.
For context, SBSK is a YouTube channel founded in 2016 by special education teacher Chris Ulmer and Alyssa Porter. According to their website, their primary goal is to "normalize the diversity of the human condition" through casual interviews with disabled and neurodiverse individuals from a wide range of different backgrounds.
Because the experiences of disabled people have historically been forced to the peripheries of society, SBSK's desire to share their stories in their own words with a wide audience is especially important. Most of all, the channel erases the stigma surrounding various disabilities by revealing how beautifully unique each human being actually is.
Sadly, not everyone views the inherent diversity of the human condition as a good thing. Even the most supposedly technologically advanced aspects of our society are horrendously regressive in the way they treat disabled people — along with individuals from a vast array of other people groups.
The Instagram post in question was a video of Chris Ulmer interviewing Zaid Garcia, an eighteen-year-old who suffered from severe burns as a toddler. He was interviewed by Chris two years prior and has expressed his goal to undergo surgery to restore his sight.
Zaid's desire to share his story stems from wanting to encourage others. As he explained in a 2019 interview:
I hope people will realize that you shouldn't give up just because they tell you you're not going to make it. I want to encourage people. The doctors said I was going to die. There was no hope for me. They predicted that I would not be able to talk, but I'm a miracle because of that. I can say thank you in nine languages.The most important thing for me is learning languages — Finish, Swedish, Danish, Chinese. In the future I want to be an interpreter and maybe a motivational speaker. Spanish is my first language and I learnt English at school when I was just nine-years-old.I'm a sophomore this year. I'm working hard on my exams and I will probably go to college. My parents say to me 'be good' when I go to school. They are very supportive and encourage me to carry on as if nothing happened.
To my dismay, at the time of writing this — Zaid's recent interview is flagged by Instagram for containing "graphic or violent content."
While Zaid's appearance has been altered because of the severe burns he endured as a child, I can hardly understand how the review teams at Instagram consider the mere existence of a human being to be "graphic or violent."
Instagram included the following generic disclaimer in explaining their decision to censor the video:
Strangely, Instagram censored the video of Zaid but not the multiple photos of him posted to SBSK's Instagram account.
Although it would be a stretch to assume this was intentional, I cannot help but liken the specific censorship of Zaid's video interview to the historical and ongoing silencing of disabled individuals.
Even after thousands of comments showing support for Zaid and outrage at Instagram's intentional or unintentional decision to flag his video interview as violent content, the warning has remained in place with no signs of being taken down.
Many considered the pain Zaid must feel — especially since he previously expressed overcoming feelings of frustration and low self-esteem because of his condition. He is a human being who has faced bullying for his physical appearance. To be labelled "violent" or "graphic" simply because he looks different from the typical (whatever that means) person is wrong.
I also saw some comments about how Zaid's appearance was upsetting to them. Though they were in the minority, they talked about feeling emotionally triggered by the images of Zaid's interview.
If this is the case, I cannot help but wonder whether society's ongoing attempts to force disabled people out of public consciousness have fueled the stigmatization of disabilities. The more the media celebrates stories of disabled people and elevates their voices, the more people realize they are worthy of love and acceptance. But when social media repeatedly "shields" the public from people with disabilities, the less understanding many people become.
After all, Instagram's censorship is not an anomaly.
In 2019, when then sixteen-year-old Zaid was trying to raise money for his eye surgery, his images were also flagged by Facebook to contain disturbing content. Although the behemoth social media platform later apologized, the incident shows how often disabled people are pushed to the margins.
Overall, Zaid's story is a sad reminder of the ongoing discrimination disabled people face in the digital world, which places excessive importance on physical beauty and appearance because of how visual it is.
In this environment, people who look or act differently than society's view of "normal" are censored, silenced and pushed to the sidelines. As long as the restrictive algorithms emblematic of today's most popular social media platforms continue to label physically different people as "violent" or "graphic," the normalization of disabilities cannot take place.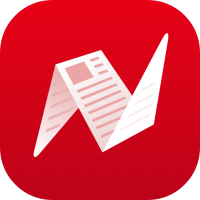 This is original content from NewsBreak's Creator Program. Join today to publish and share your own content.