By JB Manheim
We have all heard many arguments for reducing the time it takes to play an average nine-inning baseball game, and MLB has initiated, or at least tested, a number of rule changes to advance this cause -- between-inning and pitch clocks, batters maintaining contact with the batter's box, relievers facing at least three batters, to name just three. The objective is ostensibly to attract and retain fans in an age of collective ADHD.
This is wrong-headed. MLB should be celebrating the length of its games, and working to extend them even further, daytime starts into the twilight, and night games into the zero-dark-hundred hours. It's all about economic value, demographics, and fairness.
The Athletic recently published a table showing the average cost for a family of four to attend a major-league game, broken out by team. On their own, the numbers are daunting. The average cost across both leagues in this latest accounting is $253, with the Red Sox topping the scales at $376 and change. Given that the average length of that major league game today is 188 minutes, that means that a Red Sox family of four fans is paying literally $2 per minute for the privilege of eating a $6 hot dog in the Fenway sunshine.
But what happens when you put these seemingly abstract dollar amounts in context -- when you think about the real cost of attending an MLB game for a working-class family? The table below answers that question by calculating the number of hours of work that would be required for a minimum wage worker (at $15 or $12 per hour) to take his or her family to a game in each major-league city.
2021 MLB Fan Cost Index Converted to Minimum-Wage Hours of Work
TEAM                $15/hour    $12/hour
Boston Red Sox            25    31
Chicago Cubs                24    30
Houston Astros            23    29
NY Yankees                23    28
Washington Nationals  23    28
LA Dodgers                21    25
SF Giants                20    24
Texas Rangers               19    24
Philadelphia Phillies    18    22
St Louis Cardinals        17    22
Seattle Mariners            17    22
NY Mets                17    21
Chicago White Sox        17    21
Baltimore Orioles          16    21
Cleveland Indians          16    20
Atlanta Braves                16    20
Oakland Athletics         16    20
Milwaukee Brewers       16    20
Minnesota Twins          15    19
Kansas City Royals        15    19
Cincinnati Reds            15    18
Detroit Tigers                15    18
Colorado Rockies           15    18
San Diego Padres           14    18
LA Angels                13    16
Pittsburgh Pirates          12    15
Tampa Bay Rays            12    15
Miami Marlins            12    15
Arizona Diamondbacks  10    12
In effect, a minimum wage worker in Phoenix would have to put in one and one-half days' effort to earn enough to take the family to a game at Chase Field, while a similarly-situated worker in Boston or Chicago would have to work three to four full days to visit Fenway or Wrigley. And those numbers assume that all of the requisite earnings are, in fact, disposable income, a self-evidently false assumption.
Consider the opportunity costs. Instead of attending a game at Fenway, a Boston worker could purchase 117.5 gallons of gasoline at the national average price of $3.195, or provide the family with groceries for two weeks on the "low-cost" food budget estimated by the USDA. At the MLB average cost, a worker in Phoenix could purchase a roundtrip airplane ticket to New York City and back, with enough left over to check a bag or buy some peanuts. It's any of those or a myriad of other more essential choices, or spend a mere three hours and eight minutes at a ballgame.
Now, here's the value question: Does a $12/hour worker in Boston or Chicago deserve only a 10% return on the time invested to attend a game -- three hours of entertainment for 30 hours of labor? Even at the MLB average, that worker must work for two and a half days to earn the same three hours of diamond bliss. That's not fair! And MLB now strives to make it even less so. 
No, to be fair, MLB games should be extended to, say, four hours per nine innings, or even four-and-a-half. While still a luxury expense, at least the one-third to one-half additional return on the worker's entertainment dollar would send the right message: Baseball Cares!
Surely there is a way to achieve this goal. The floor is open for suggestions.
JB Manheim, Professor Emeritus at The George Washington University, is author of This Never Happened: The Mystery Behind the Death of Christy Mathewson and two forthcoming sequels. His satire, like his novels, pokes at the boundary between the myths and the realities of baseball. Visit his website at jbmanheimbooks.com.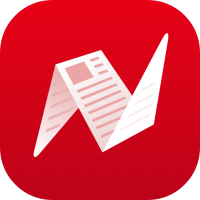 This is original content from NewsBreak's Creator Program. Join today to publish and share your own content.