By Dan Schlossberg
This is the story of Dr. Jekyll and Mr. Hyde — otherwise known as Adam Duvall.
The veteran outfielder, who split the 2021 season between the also-ran Miami Marlins and NL East champion Atlanta Braves, is a different hitter with men on base.
For the season, he led the National League with a career-best 113 runs batted in — a number that would certainly please a hitter like teammate Freddie Freeman. But Duvall got there the hard way.
He hit just .228, four points lower than his eight-year career batting average of .232.
It seems that the 6-1, 215-pound right-handed hitter, who turned 33 in September, is an absolute terror with men on base.
With runners in scoring position, he batted .326 with a .367 on-base percentage and .757 slugging average. Overall, his average with runners on base was .293 — not too shabby in a year when .300 hitters were scarce.
Add late-inning situations to the equation (late-inning pressure plus runners on base) and Duvall's average jumped a few points to .296.
But with the bases empty, Duvall hit only .172 (47-for-274). That's where the Jekyll-and-Hyde analogy comes in.
Non-tendered by the Braves last fall, Duvall signed with Miami. But the payroll-paring Marlins sent him back to Atlanta in exchange for backup catcher Alex Jackson with minutes to spare before the 4 p.m. trade deadline on July 30.
Duvall then proceeded to hit 15 home runs for Atlanta over the final two months.
His return plugged a gaping void in left field, where Marcell Ozuna had been stationed before he (a) fractured two fingers with a foolish head-first slide at Fenway Park in May and (b) got arrested on a domestic violence charge against wife Genesis.
Duvall, far superior to Ozuna defensively, is a popular clubhouse figure, especially since he's a diabetic who played through the Covid-19 epidemic in 2020 when he could have opted out. Had he not injured himself by pulling an oblique during his first at-bat of the National League Championship Series, the Braves probably would have defeated the Los Angeles Dodgers and gone to the World Series against the Tampa Bay Rays.
One of four outfielders obtained by Atlanta to fill the gaping void that opened when Ozuna and Ronald Acuna, Jr. were sidelined simultaneously, he is the only one virtually certain to return. Jorge Soler is an unrestricted free agent, Joc Pederson carries a $10 million option unlikely to be picked up, and Eddie Rosario might not fit if Acuna and Duvall return and Cristian Pache gets another crack at center field.
This time around, Duvall can command a multi-year contract. He can opt out of his deal, which he probably will, but wants to stay with the Braves. Duvall does strike out a lot and seldom steals a base but his uncanny knack for producing in the clutch makes me a man who will draw MVP votes — at least for 2021.
Former AP sportswriter Dan Schlossberg of Fair Lawn, NJ covers baseball for forbes.com, Latino Sports, Ball Nine, Here's The Pitch, Sports Collectors Digest, and USA TODAY Sports Weekly. The popular speaker, author, and tour host can be reached via ballauthor@gmail.com.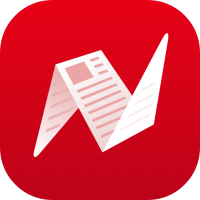 This is original content from NewsBreak's Creator Program. Join today to publish and share your own content.