By Payton Ellison
The 2021 regular season has come to a close, and the postseason has started with the American League Wild Card Game. Before the start of the Division Series, it's time to talk about the 2021 MLB Award slate.
As we know, there is the well-known BBWAA awards voting, the one that has granted José Abreu, Mike Trout, Freddie Freeman and Cody Bellinger the highest award of the season the past two years. However, our IBWAA organization also runs its awards -- and Hall of Fame -- voting similar to the real thing, which has produced similar award winners with the notable exception of Curtis Granderson winning the IBWAA AL MVP award instead of Justin Verlander in 2011. This is my second year compiling a ballot and, like last year, it was a blast to create.
Without further delay, here's my opinion on how the awards should go down. Before you blow up Here's The Pitch's emails and mentions, I suggest you redirect your angry words towards my personal twitter @realpmelli14.
(This is part one of a two-part article detailing my IBWAA ballot. The remainder of my explanations will be released in a November edition of the newsletter)
Managers of the Year: Scott Servais (SEA), Craig Counsell (MIL)
This is typically the one award that I don't care to do too much research on, so I won't take too much time here. In this era of baseball, the manager's job mainly relies on clubhouse management rather than any baseball genius other than bullpen moves. Essentially, this award comes down to who got the most out of their team, considering preseason expectations. I believe that Scott Servais, who took the Seattle Mariners and their -51 run differential within two wins of their first postseason appearance since 2001, and Milwaukee Brewers skipper Craig Counsell are more than worthy of this award.
That said, my second and third place votes deserve much more credit than what a non-first-place vote usually means for this award. The Detroit Tigers, led by AJ Hinch, took a horrendous start in the month of April and turned it into a 69-65 remainder of the season that leaves them in prime position to impress a loaded free agent class. The young, Charlie Montoyo-led Toronto Blue Jays played in three different home ballparks and still found themselves one win away from forcing a Game 163 tiebreaker.
The San Francisco Giants somehow won 107 games while participating in the west coast baseball edition of The Last Dance. For what the team's expectations were at the beginning of the year, the Cincinnati Reds gave us a belief that they would compete throughout the year. These are the stories that should determine the Manager of the Year and, unlike previous years, this is a deeper class of such stories. But what Servais did with the roster given to him, and Counsell's continued presence as the best at his job, are the most worthy of the award in 2021.
Other Votes
AL: AJ Hinch (DET), Charlie Montoyo (TOR)
NL: Gabe Kapler (SF), David Bell (CIN)
BBWAA Award Prediction: Scott Servais (AL), Gabe Kapler (NL)
Relievers of the Year: Emmanuel Clase (CLE), Josh Hader (MIL)
So, I went against the likely pick for one of these awards. Let's start with the obvious pick.
Josh Hader had another one of those stellar seasons that should lead to him claiming his third Trevor Hoffman Reliever of the Year Award (and his second Hoyt Wilhelm award). No qualified reliever in the sport had a better K% than his 45.5 percent on the year. He also led the National League in K-BB% (34.8 percent) and was just behind Aaron Loup in ERA and ERA-. The only real downside to another great season for the 27-year-old was a 10.7 walk percentage and a fly ball tendency. Even then, just three of those fly balls turned into homers, and his walk percentage was subsided by his stifling stuff that allowed him to leave 91.9 percent of runners on base, which ranks 37th in Major League history among qualified seasons (not including 2020).
Now for the sleeper pick. Liam Hendriks has been amazing, especially in the first half, and hopefully he and Craig Kimbrel turn into a lethal backend of the bullpen for the White Sox at the end of the year. He's going to deservingly win the actual award running away, as he should, but I decided to pull a Hall of Fame voting move and give my first place vote to an under-appreciated reliever in the AL Central.
If you want to talk about fun star relievers to watch in the sport of baseball, Emmanuel Clase is one of the most underrated ones in the sport. One of the flamethrowers that also limits hard contact, he put up a 1.29 ERA and 30 ERA-, both the best in the American League among qualifiers, and had the peripherals to back up his stellar season. He made up for a "lack" of strikeouts by allowing 67.6 percent of contact on the ground to an infield that had José Ramírez and part-time shortstop Andrés Giménez as its saving grace. Yes, Hendriks will get the award this year, his third straight in the IBWAA version, but for recognition purposes, I am giving my first place vote to the 23-year-old Clase.
Other Votes
AL: Liam Hendriks (CWS), Jonathan Loáisiga (NYY)
NL: Aaron Loup (NYM), Ryan Tepera (CHC/CWS)
BBWAA Award Prediction: Liam Hendriks (AL), Josh Hader (NL)
Part Two Preview
In my next article for the newsletter, I will go over my Rookie of the Year, Cy Young, and MVP picks. There are no "Hall of Fame"-like picks in those six selections; all of my first-place votes in that section will be players that I believe deserve the award.
To preview this, I will give who I think the actual award will go to, and I will say that I only disagree with two of them.
AL ROY BBWAA Award Prediction: Wander Franco
NL ROY BBWAA Award Prediction: Trevor Rogers
AL CY BBWAA Award Prediction: Gerrit Cole
NL CY BBWAA Award Prediction: Corbin Burnes
AL MVP BBWAA Award Prediction: Shohei Ohtani
NL MVP BBWAA Award Prediction: Bryce Harper
Payton Ellison is the managing editor for Diamond Digest and the Sports Director at his college radio station, WFNP The Edge. You can find him on Twitter @realpmelli14.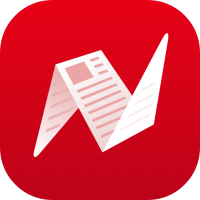 This is original content from NewsBreak's Creator Program. Join today to publish and share your own content.