By Ben Abel
With the MVP debates raging in the National and American Leagues as the 2021 season draws to a close, the coveted Triple Crown in baseball has received a lot of attention with the talk of it intertwined with the MVP race itself.
In the American League, it's the Toronto Blue Jays Vladimir Guerrero Jr. and the Los Angeles Angels Shohei Ohtani who have emerged as the clear MVP front runners.
Fernando Tatis Jr. of the San Diego Padres is heading up the National League lead and recently proved his worth when he hit a ball right out of Dodger Stadium.
The Triple Crown itself is generally seen as the player who has the best batting average in the league coupled with the most Runs Batted In (RBI) and Home Runs. 
Guerrero Jr. now sits behind Michael Brantley and Yuli Gurriel of the Houston Astros for the best AL Batting average at .310 to Brantley's .312 and Gurriel's league-leading .316.
Salvador Perez, the Kansas City Royals catcher, leads in home runs at 48 over Vlad's 46 and also has 121 RBI to Vlad's 107. The Chicago White Sox Jose Abreu has has 117 RBI and won the 2020 MVP last year in the AL.
With these stats, then it seems that there wouldn't be any clear winner since there are a variety of leaders in these categories. It is true that an MVP award does depend on a lot more factors and the fact that the MVP is given to the player deemed most valuable to his team. These statistics often don't lend themselves to truly understanding what makes a player valuable to his team or as the best of the best in Major League Baseball.
So, with that being said, consider the following three statistics as measures of value for MVP status in Major League Baseball.
The first, wins above replacement (WAR), provides a good indicator of how valuable a player is to his team. According to FanGraphs "Wins Above Replacement is an attempt by the sabermetric baseball community to summarize a player's total contributions to their team in one statistic."
We'll address what could be a potential weakness with using a single stat like WAR when we look at another two statistics, weighted runs created plus and weighted on base average.
WAR gives us the ability with an approximation to understand the value of a said player when they are removed from the lineup and another player replaces them.
The FanGraphs formula (fWAR) is written below.
WAR = (Batting Runs + Base Running Runs +Fielding Runs + Positional Adjustment + League Adjustment +Replacement Runs) / (Runs Per Win)
Vladimir Guerrero Jr. and teammate Marcus Semien have the best WAR according to FanGraphs at 6.4 and 6.5 respectively. Ohtani has a 5.0 fWAR.
In the NL, it's The Washington Nationals Juan Soto who has a 6.7 fWAR, which is top in the league while the Los Angeles Dodgers Trea Turner and Bryce Harper of the Philadelphia Phillies are 6.6 and 6.5 respectively.
Using WAR then, we introduce our next metric in what we call our Alternative Triple Crown, weighted runs created plus (wRC+). 
FanGraphs clearly outlines why wRC+ is a favorable metric again to calculate a player's value to a team.
The WRC+ league average in the MLB is set at 100 and also takes into account park effects as all runs scored by or against a team at home (per game) are divided by all runs scored on the road (per game).
Guerrero Jr. is the top AL player with a 165 WRC+ against Ohtani's 151. 
Bryce Harper is the top NL Player at 169, while Juan Soto is at 164 and Tatis Jr. is at 158.
Weighted On Base Average (wOBA) is the third and final statistic in our alternative Triple Crown that also provides good reason for why it is a better measurement of player value and even MVP status than something like batting average.
The FanGraphs wOBA page notes that batting average assumes that all hits and factors in calculating batting average are equal while wOBA does not. Where wOBA is different is that it looks most importantly at the actual run value in relation to the actual event such as an unintentional walk, single, double, triple, home run etc.
FanGraphs gives all the details on the wOBA formula, but I don't want to dive too deep into all the minute parts of the wOBA calculation but again looking at the top wOBA players in the AL are Vladimir Guerrero Jr. at .417 and Shohei Ohtani at .392.
Bryce Harper is the NL and MLB leader at .429 while Juan Soto is 2nd at .423.
Harper is our leader in WRC+ and wOBA while Soto leads in WAR for the NL prompting us to think that Harper should be the clear winner of the NL MVP award based on the fact that he has two-thirds of the alternative Triple Crown.
In the AL, it's tougher given the fact that while Guerrero Jr. is the leader in all three of our suggested categories but Ohtani has shown that he can both be an effective pitcher and hitter.
Ohtani has a 3.31 ERA to go with 156 strikeouts in 23 games. He carries a 9-2 record to go with a WHIP of 1.090. That won't win him a Cy Young but given what he is doing with the bat in conjunction with the fact that Mike Trout and Anthony Rendon have been out of the lineup for should give him the edge over Guerrero Jr.
Ben Abel has been an avid sports fan since the 1980s. He has contributed to Sports Betting Dime and Overtime Heroics covering hockey, baseball, and football as well as other sports. He lives in Vancouver, Canada. Contact him on Twitter @lebaneb or via email at info@abelmarketing.ca.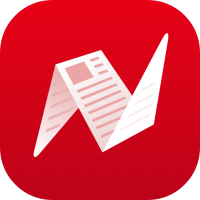 This is original content from NewsBreak's Creator Program. Join today to publish and share your own content.