By Elizabeth Muratore
When I applied last year to be an editor of the IBWAA newsletter, I had been writing about baseball for about a year. I had never taken on a long-term editing position such as this, and I was thrilled to get the opportunity to be a part of such a wonderful organization that was in the midst of developing many new initiatives.
While brainstorming initial ideas for Here's the Pitch, all of the editors agreed that the newsletter should focus on celebrating baseball's rich history, exciting present, and promising future. It is thanks to the creativity and diversity of our members and their backgrounds that we've been able to stick to this principle. 
I enjoy coming up with fun trivia, social media posts, and quotes to accompany our articles each week, but my additions are nothing without the thoughtful articles written by our members. I am so grateful to everyone who has been a newsletter contributor over the past year, whether it was just once or every month. All of you have provided insight into many interesting topics and helped show our readers that baseball is a vibrant sport with a fascinating, entertaining history.
It is a privilege to get to read so much wonderful baseball writing as one of the HTP editors, and I have also enjoyed providing feedback to our writers so they can continue to hone their craft. In the second year of Here's the Pitch, I hope we as editors can continue to bring in new voices to the newsletter, in order to continue growing our group of writers and piquing the interests of our readers. 
Here are a few of my favorite newsletter articles that I've edited over the past year, also linked below:
From "Let's Go" To Letting Go by Dan Freedman
As Barriers Broken, More Female Umpires Is Next Step by Steve Drumwright
'Sleeping on Seattle': The Mariners' Complicated History (But Hopeful Outlook) by Kevin O'Brien
What Conditions Are Conducive To Pitching A Perfect Game? by Erica Block
Just when I think that I can't love baseball any more, I read an article that introduces me to another pocket of baseball history or a new team that I should pay more attention to, and my appreciation for the sport continues to grow.
My personal goal over this next year will be to focus on crafting newsletters, with the help of our writers, that grow readers' love for the sport and show off everything that is awesome about baseball. 
MLB players who sing on the side? The Australian Baseball League? Detroit Tigers top prospects? Unsung heroes of historic championship teams?
All of those topics, and anything else baseball-related that you can think of, are welcome in the IBWAA newsletter. Here's to another year of pitching entertaining, thoughtful baseball content to the world with Here's the Pitch.
Elizabeth Muratore is one of the editors of the Here's the Pitch newsletter. She also works as an editorial producer for MLB.com, writes for Rising Apple and Girl at the Game, and co-hosts a Mets podcast called Cohen's Corner. Elizabeth is a lifelong Mets fan who thinks that Keith Hernandez should be in the Hall of Fame. You can follow her on Twitter @nymfan97.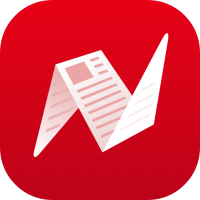 This is original content from NewsBreak's Creator Program. Join today to publish and share your own content.