By Brian Harl
As one of the editors of the IBWAA's newsletter, I first and foremost want to say thank you.
Thank you to the readers for even putting eyes on this column when there is so much other content that you could consume right now, as well as all the other IBWAA newsletter issues that come across your inboxes on a near-daily basis.
Thanks to the writers, who have made it quite easy on me as an editor when reviewing your insightful and intriguing articles and have taught me a lot about some unexplored facets of the game I love.
And last but certainly not least, thanks to my co-editors, Elizabeth Muratore and Dan Schlossberg, as well as IBWAA co-directors Dan Epstein and Jonathan Becker who have put a lot of time and effort into making the IBWAA newsletter a resounding success and evolving the IBWAA into a more inclusive, more interactive, and more impactful organization. 
I sought out a position as an editor of the IBWAA newsletter for two primary reasons: I love to write and I love baseball. I write and edit a lot for my day job, but I figured that a more hobby-centric approach that focused on the game I love would be a way to continue to hone my craft and get even more immersed in baseball. Thankfully, Dan and Jonathan selected me and I can honestly say that my expectations were far exceeded.
Editing for a near-daily baseball newsletter could be considered a chore by some, but I've actually experienced much more enjoyment out of it than stress. Even with welcoming my first child into the world the day after our first issue was published, my editing journey is one that has been rather easy, and I owe that to the quality, professional writers that are part of the IBWAA.
The newsletter has also allowed me to dust off my own baseball writing after being a bit stagnant over the past few years. I've always been more of a freelance baseball writer, wanting to write when the passion and subject matter came to me in the right way rather than feeling like I needed to churn something out on a regular basis. I've been an IBWAA member since 2014, but the IBWAA newsletter that started up a year ago has been a vehicle for me to actually write for myself, and I've been really happy in authoring a handful of articles that you may have seen in your inboxes as well.
I'm a lifelong, avid baseball fan, but seeing dozens of articles come across our newsletter editing desk has opened my eyes to a wonderful variety of stories that I had never been tracking or ones that I knew of only in passing. I've interacted with some great writers, and have been able to help shape some of their skills as writers on their own along the way. I am quite proud of what the IBWAA newsletter has to offer and I recommend it to as many people as I can. 
Some (but most certainly not all) of the newsletter articles that have left a particular impression on me over the first year are:
Babe Ruth Could Hit Almost Any Pitcher...Except Shucks Pruett by Dr. Paul Semendinger
Jesse Barnes And A Bunch Of Baseball Bushwackers by Bill Pearch
Baseball Passed Down From Fathers To Sons by Dan Freedman
In The Shadow Of A Legend: Recalling Randy Moffitt by Bill Pruden
Lingering Questions About Lingering Metabolites by Stephanie Springer
Just by reading the titles, you can see that there is quite a variety of topics to be perused in those articles. And that is part of what I love about both being an editor and a reader for the newsletter.
There definitely is something for everyone within the (virtual) pages, and in some cases, there may be a topic that you never thought of exploring that ends up drawing you into the topic even further.
Want to learn more about baseball outside of the United States? We've got insight into that. Want to read up on some obscure yet insightful history of the Negro Leagues? We've got that as well. Want to get a take on virtual baseball trading cards? Of course, we've got you covered.
I'm constantly surprised and amazed at the range of quality pieces that reach my inbox and I look forward to seeing many more articles from our recurring authors as well as from those who have yet to take the plunge into writing for the newsletter during our second year. 
I am wholly excited to be a part of the inaugural year of the IBWAA newsletter and I can't wait to see how we continue to grow and improve our output heading into year two. 
Brian Harl is an editor for the IBWAA newsletter and host of IBWAA's Retired Numbers - Baseball History & Trivia Zoom Meet-up. He is a lifelong Chicago Cubs fan and enjoys just about any baseball-related topic that is thrown his way. You can find him on Twitter at @cubs_corner.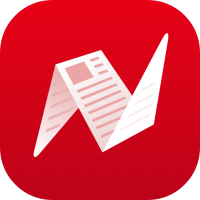 This is original content from NewsBreak's Creator Program. Join today to publish and share your own content.