By Dan Schlossberg, weekend editor:
The first day of October 2021 marks the one-year anniversary of Here's The Pitch, official newsletter of the Internet Baseball Writers Association of America [IBWAA].
Our Vol. 1, No. 1 may not have the monetary value of the first Superman comic but it does have sentimental value – at least for me.
Because I'm the oldest of the three editors selected by IBWAA co-chairs Dan Epstein and Jonathan Becker, I am probably the only one who cut his journalistic teeth on a typewriter.
I may not be as computer-savvy as Elizabeth Muratore or Brian Harl but I do have more experience, both as an editor and a baseball fan, simply because of my age.
I decided from the start that I would share that experience with the readers of the weekend editions [Friday and Saturday] by providing two full features per issue plus expanded trivia sections at the beginning and end of each issue.
That requires careful scrutiny of all things baseball, from MLB Network, MLB.com, and Major League Trade Rumors (my favorite website) to USA TODAY Sports Weekly, Baseball Digest, Sports Collectors Digest, the New York tabloids, and The Athletic, to which I gladly own a paid subscription.
Unlike virtually all of my pressbox colleagues, I am all baseball all the time — with no interest in or knowledge of football, basketball, hockey, or any other sport. That means I pay attention to baseball all year long, with no winter hiatus.
In my year as editor, I've seen the newsletter expand in influence and readership, especially since NewsBreak has agreed to republish our articles. I take pains to protect our reputation through careful editing and photo selection before re-posting, however, and also retain the right to reject articles I don't think meet the high standards of IBWAA – even after heavy editing.
For the most part, I'm proud of our writers and often thrilled with their work. There are exceptions, of course, but not many.
All I ask of contributors – who sign up for specific dates in advance – is that they meet their deadlines (6 p.m. East Coast time the night before planned publication) and submit stories with a byline at the top, author's bio at the bottom, and illustrations sent as attached .jpegs.
Like Elizabeth and Brian, I send out gentle reminders to contributors at least 24 hours in advance. I realize we all have separate lives and that writing and editing for HTP is widely considered a hobby.
On the other hand, I would never put my name on anything – no matter how big or how small – unless I was proud of the product and hope our writers feel the same way. One bad article, like one bad game the last week of the season, can leave a lasting negative impression.
Personally speaking, I am delighted to know Dan Epstein, the bright, energetic, hard-working, and kind-hearted head of the organization. Although he has both family and professional interests that take priority over IBWAA and HTP, he's always there to help – even coming off the bench to pinch-hit once in awhile.
Without the Other Dan, there's no IBWAA. He's the man responsible for the newsletter, the podcast, the awards, and credibility of the association.
I know from personal experience that the long-established Baseball Writers Association of America does not necessarily welcome freelance members, including those of us who have covered the game for more than 50 years. So there's a need for a viable alternative.
Thanks to all of you – our readers – for your understanding and support.
Former AP newsman Dan Schlossberg of Fair Lawn, NJ also covers baseball for forbes.com, Latino Sports, USA TODAY Sports Weekly, Sports Collectors Digest, and Ball Nine. He is also the author of 38 baseball books. E.mail him at ballauthor@gmail.com.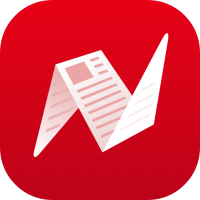 This is original content from NewsBreak's Creator Program. Join today to publish and share your own content.