By Ahaan S. Rungta
For the first time since 2019, we can make this statement—we are almost through a full 162-game MLB regular season. The postseason is back to its standard format and the October participants are mostly set in stone with one week to go. Naturally, it's time to look ahead to some of the best days of the year in sports: the MLB playoff race. 
For this article, we will identify one player from each top playoff team in the American League who could be a surprise X-factor for their team in the postseason. This won't be your spot for "Robbie Ray is really good" or "Aaron Judge could go off in October," rather we'll point out someone who could be the unlikely hero in a deep playoff run for each team. With a few teams still not mathematically locked in or out, we will only cover the teams that have either clinched a postseason spot or are very likely en route. 
Tampa Bay Rays: Shane Baz
It's only right that we start off with a team that has been constructed on the legs of X-factors. All the Rays do is find value across their system and get them to perform at their best on the team. With their World Series run in 2020 on the back of rookie sensation Randy Arozarena, who will be that guy this year? 
How about 22-year-old Shane Baz who is already putting his name on the map in September? Once a part of the trade that sent Austin Meadows and Tyler Glasnow to the Rays for Chris Archer, Baz looks to be yet another star in the making through his first two career starts.
As if the Rays didn't already have enough funky arms that can induce whiffs, they seem to have replaced their ace Glasnow with another capable thrower and someone who can give the Rays a legitimate chance to dominate playoff-caliber offenses even when they don't have a full healthy staff. 
Boston Red Sox: Garrett Richards
The Red Sox were looking like a tale of two halves for quite a bit. Leading the division for a good chunk of the year, injuries, COVID-19 list stints, and regression for some members of the pitching staff proved too much to overcome for the team to keep rolling. Yet, they are still likely in the AL Wild Card Game. One of the reasons? Some adjustments were made due to the return of ace Chris Sale. 
A free agent signing meant to serve as a back-end starter, Garrett Richards was looking at some of the darkest days of his career. The rules to stifle sticky substance usage were clearly a factor in Richards reeling. He made 22 starts and posted a 5.22 ERA, 1.650 WHIP and 7.1 K/9. Lo and behold, Sale is back in the Boston rotation and Richards reinvents his repertoire and moves to the bullpen. As a reliever, Richards has posted a 1.23 ERA, 1.136 WHIP, and 10.2 K/9 and is now a pivotal high-leverage man for the Red Sox relief core.
With the prior experience to pitch multiple innings, Richards could be a vital tool to pitch in any scenario for the Red Sox in the Wild Card Game and if the team does advance, his 1.59 ERA and 30% CSW% (Called Strikes + Whiffs) rate against the Rays as a reliever should be one of Alex Cora's best friends. 
New York Yankees: Luis Severino
Speaking of starters-turned-relievers, how about a two-time All-Star who is hiding in the Yankees bullpen as a secret sauce? In February, Severino was placed on the 60-day injured list to recover from Tommy John surgery. In June, he suffered another setback as his groin was troubled during a rehab start. Fast-forward to September and in 4.0 innings pitched, Severino has been dazzling with 6 strikeouts and a 3.44 xFIP. Two of those innings came against the Red Sox this weekend where he was absolutely dominant. There's no reason Severino can't be an automatic sigh of relief for Aaron Boone against the big boy offenses of the American League if they advance past the Wild Card Game. 
Houston Astros: José Siri
A journeyman of MLB organizations, José Siri has been a spark plug for an injury-inflicted Astros looking to return to the World Series for the first time since 2017. With Michael Brantley still sidelined due to a knee injury, Siri could see more playing time in the outfield. 
While it's no lock that Siri even makes it to a postseason roster for Houston, he's a good bet to provide value in the batter's box and on the basepaths in playoff baseball. In limited time on the big league team, this season, Siri leads all Astros hitters in OPS (.947) and wRC+ (158). He has slashed at a .289/.341/.605 line, popped four home runs and sprinkled in three stolen bases on three attempts. 
Granted, Siri's hot streak hasn't been all pretty as he has struck out 15 times and walked only once. However, when the contact is there, so are the results with the bat. Additionally, his sprint speed ranks 99th percentile among all MLB baserunners, meaning a pinch-running role is certainly in the realm for the Astros who will likely be on base a lot when the calendar hits October.
Chicago White Sox: Michael Kopech
The White Sox have arguably the deepest star-studded roster in the American League. Their lineup led the league in home runs in the 2020 regular season and ranks fifth in MLB in the 2021 season in wRC+. Their starting rotation is stacked with studs like Lucas Giolito, Lance Lynn, and Carlos Rodón. Even their bullpen has perennial All-Stars shutting the door in Craig Kimbrel and Liam Hendriks. 
But there's one specific piece that loses some of the spotlight but puts in all the work in high-leverage transition innings—it's the 25-year-old fireballer Michael Kopech. After missing multiple years of big league baseball due to health issues, Kopech is having a true breakout season, posting a 3.57 ERA, 2.96 xFIP, 2.70 SIERA (Skill-Interactive ERA), 13.43 K/9 line on the season, often taking on multiple innings of bridge relief work. 
Against left-handed hitters, plenty of whom appear in the meat of American League batting lineups, Kopech is otherworldly, with a 1.60 xFIP, 0.79 WHIP, and 16.14 K/9. Kopech is, no question, going to be a cleanup map for Tony La Russa during this year's postseason run for the White Sox and could be a hero all the way to the postseason if the All-Star closing crew on the South Side can meet their end of the bargain and wipe out hitters to end games. 
Ahaan S. Rungta is a sports podcaster (Count It), YouTuber (xCheese Baseball), and a writer for Red Sox Life, Fantrax, and Max's Sporting Studio. He is active on Twitter at @AhaanRungta.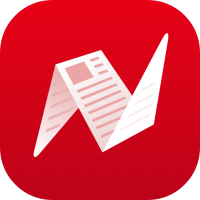 This is original content from NewsBreak's Creator Program. Join today to publish and share your own content.