By Dan Schlossberg
Here in Las Vegas, where I am attending an annual travel convention called IPW (short for International Pow Wow), sportsbooks dominate every casino.
Giant televisions and scoreboards are omnipresent, with plenty of betting fans there to root for their favorite teams – and spend their hard-earned money.
Major League Baseball once eschewed its association with gambling. The late Commissioner Bowie Kuhn even suspended a pair of icons, Mickey Mantle and Willie Mays, for signing on as greeters for Atlantic City casinos.
And we all know about Pete Rose, who bet on baseball, lied about it for 25 years, and ruined any chance of reaching the Baseball Hall of Fame. He was at Derek Jeter's induction – I saw him in person having breakfast at the Doubleday Café – but seemed a shell of his former self. It must hurt him to peddle autographs for a few dollars just steps from the gallery where he will never have a plaque.
What boggles my mind, however, is how MLB allowed gambling to become ingrained within the sport. Even MLB Network lists the odds of each game and is sponsored in part by DraftKings.
That's merely encouraging gambling, which was once a no-no. Remember the Black Sox Scandal? Kenesaw Mountain Landis, the first Commissioner, banned for life eight members of the 1919 Chicago White Sox even after they were acquitted in a court of law. Their offense, in the eyes of the former federal judge, was associating with known gamblers.
It was the same offense that later got Leo Durocher banned for a full season – ironically, Jackie Robinson's first year, 1947.
Betting on baseball is a bad idea anyway. The game is just impossible to predict.
Want some recent examples?
How about the Yankees, playing at home in hitter-friendly Yankee Stadium, losing back-to-back games against the also-ran Cleveland Indians by identical 11-1 scores?
How about the lowly Arizona Diamondbacks not only winning a doubleheader in Atlanta but holding the hometown Braves to one hit (Madison Bumgarner had a seven-inning no-hitter in the nightcap but got credit only for a shutout and complete game)?
And how about journeyman Eddie Rosario, acquired by the Braves from the Cleveland scrapheap, hitting for the cycle ON FIVE PITCHES in San Francisco last Sunday? That's the same Eddie Rosario who was injured, unable to play, and able to land only over-the-hill pinch-hitter Pablo Sandoval (since released) in exchange.
Joaquin Andujar was right when asked to describe baseball in one word.
"You never know," he said.
That's why baseball and betting are a bad mix. Yes, it raises more revenue for the cash cow that has become Major League Baseball. But how many innocent victims fall prey to its false get-rich-quick tentacles?
If baseball really wants to regain its status as America's national pastime, it needs to restore its former integrity. And that means divesting itself of gambling interests. Immediately if not sooner.
Former AP newsman Dan Schlossberg of Fair Lawn, NJ is weekend editor of Here's The Pitch. He covers the game for forbes.com, Latino Sports, USA TODAY Sports Weekly, Ball Nine, Sports Collectors Digest, and more. You can email him at ballauthor@gmail.com.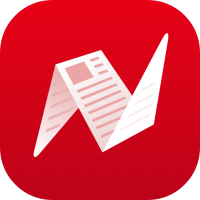 This is original content from NewsBreak's Creator Program. Join today to publish and share your own content.