Hundreds of MLB players whose careers were short got the shaft in pension plan re-alignment 
By Jeff Kallman
If you're a former major league baseball player whose career extended past or began after 1980, you have it made even if you had nothing but the proverbial cup of coffee. All you needed from there was 43 days worth of time in the Show, and you vested for a major league pension.  
It gets better, too: all you needed from there was one day's Showtime and you qualified for health benefits. 
There's only one thing wrong with that pension realignment. If you had such a short major league career that ended before 1980, you got three things: jack, diddley, and squat. 
Last week, the Major League Baseball Players Association's first executive director, Marvin Miller, was inducted posthumously into the Hall of Fame, along with Ted Simmons, the catcher who became prominent enough in the union's works and workings during the 1970s.  
Miller died in 2012 with two known regrets: that he wasn't going to be elected to the Hall of Fame in his lifetime (he was very vocal about not wanting to be considered anymore before his death: "At age 91, I can do without farce"); and, that the pre-1980 short-career players shafted out of pensions in that realignment weren't revisited and redressed properly. 
The only thing the pre-1980 short-career players have received since comes from a 2011 deal between then-commissioner Bud Selig and the late Players Association director Michael Weiner. That deal gave those former players $625 a quarter for every 43 days major league service time, up to four years. It was a start, but there was an unpleasant kicker: should they pass away before collecting the entire dollars due, those dollars can't be passed to their families. 
Miller's regrets about the pension plan were made known to me by way of my own contacts with a few of the affected players. They include Bill Denehy, the ill-fated Mets pitcher remembered best for going to the Washington Senators in the deal that brought manager Gil Hodges to the Mets for 1968.  
They include David Clyde, the badly-mishandled Rangers teen pitching phenom, rushed to the Show mound so then-owner Bob Short could goose his gate---then denied proper minor league seasoning, because his surprise out-of-the-gate success meant Short breaking a promise to then-manager Whitey Herzog to send the kid for just that seasoning. 
They include a 1969 Miracle Met, outfielder Rod Gaspar. During that World Series, Gaspar scored the winning Mets run in the bottom of the tenth on the fabled throw that hit batter J.C. Martin in the back just before Martin hit first base.  
They include Gaspar's Miracle teammate, infielder Bobby Pfeil. They also include Jimmy Qualls, the obscure 1969 Cub whose one-out single in the ninth broke up Hall of Famer Tom Seaver's bid for a perfect game that season. As a matter of fact, Qualls appeared for the Cubs only in 1969—and in exactly 43 games. 
The reasons why Qualls, Clyde, Denehy, Gaspar, Pfeil, and the rest of the remaining 600+ short-career, frozen-out players had short careers vary. What most have in common otherwise is that they weren't just September call-ups, the excuse several of those players have told me was used as a big part of the reason they got frozen out in the first place. 
As if it should matter. You get 43 Show days, you should be in, whether you came up the first time in April or September. 
"I love baseball," Gaspar told me last November. "I don't like what they've done with the pension, eliminating guys who didn't have the four full years, there's a lot of guys out there who are hurting."  
Guys like Denehy, whose early 1967 shoulder injury resulted in misdiagnosis, a fragmented and short pitching career, and an excessive volume of cortisone administered for his shoulder issues.   
Denehy swears to this day that he was given up to 57 cortisone shots over a 26-month period. Known medical opinion suggests you should have no more than ten cortisone shots in a lifetime. Taken to excess, cortisone's long-term effects can include visual trouble. Today, Denehy is legally blind, on the threshold of what he said "we call in blindness, darkness." 
The former righthander also battles for pension redress. "My feeling," he told me in a 2019 interview, "is that we should get a pension that is indicative of the service time in the big leagues. We earned the time, okay? When they dropped it down to 43 days active service time, every one of us prior to 1980 that had more than 43 days should have gotten a pension." 
"[The MLBPA] didn't hesitate one bit taking my dues when I was a major league player," Clyde told me in 2019. "But as soon as you're no longer a major league player, they basically don't want to have anything to do with you." He missed his full pension vesting by 37 days.  
To a man, the affected players I've spoken to in the past two years believe current union director Tony Clark—himself a former major league first baseman—is shockingly indifferent to their plight and to the wrong. Efforts to get Clark to think or talk about the issue have proven fruitless thus far.  
"I would say, for Tony Clark, he's just never taken the time to sit down with people like myself and hear us and get close enough to us and hear what we have to say," former Twins relief pitcher Tom Johnson—today a minister who oversees a youth baseball program in Slovakia—told me last December. 
Ask Johnson what he could tell Clark if given the chance, his answer was simple: "Take some time to hear from us. We played. We did walk the picket lines. We did participate in lockouts. We did work on behalf of players who are now making six and seven figures, to make it possible to make it happen." 
Today's MLBPA is believed to have a welfare and benefits fund stuffed to the tune of about $4.5 billion. Redressing the pension re-alignment error of 1980 properly would probably equal pocket change in comparison. Legally, the union has no obligation to do it for the frozen-out, short-career players. Morally, of course, is another question entirely. 
The affected players don't begrudge the giga-millions today's stars earn, or the mere millions earned by the comparative rank-and-file players. They also don't want to become millionaires overnight. They want nothing but what should have come to them based on their actual Show time. Maybe Bill Denehy put it best. 
"I don't think they owe me because of all the cortisone shots that they gave me, I don't think that they owe me for the tear that I had in my shoulder," he said. "All I'm asking for is what I earned, and that was the service time that I got in. If they do that, make me just a regular pension, I will continue to stay happy and promote this great game of baseball."

Jeff Kallman is an IBWAA Life Member who writes Throneberry Fields Forever. He has written for the Society for American Baseball Research,  The Hardball Times, Sports-Central, and other publications. He has lived in Las Vegas since 2007 and, alas, has been a Met fan since the day they were born.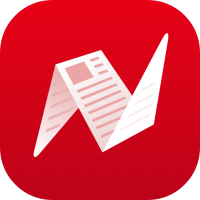 This is original content from NewsBreak's Creator Program. Join today to publish and share your own content.