By Elizabeth Muratore
In Major League Baseball today, Shohei Ohtani is often called a "two-way" player because he both hits and pitches extremely well. But over in Pittsburgh, there is a pitcher on the Pirates' roster named Steven Brault who could make a claim to be MLB's first "three-way" player. 
What are his three skills, you ask? 
Pitching, hitting, and singing.
Brault has been with the Pirates since Feb. 20, 2015, when he was traded over from the Baltimore Orioles as a Minor League player to be named later, completing an earlier deal that also sent Stephen Tarpley to the Pirates in exchange for Travis Snider. Brault made his MLB debut on July 5, 2016, against the St. Louis Cardinals, just two days before fellow hurler Tyler Glasnow also debuted for the Pirates in that same series. 
He has shuttled between the bullpen and the rotation throughout his career so far, but since 2019, the majority of his appearances have been starts. As a starter, he owns a career 4.54 ERA with 196 strikeouts in 239 2/3 innings pitched. His most notable pitching highlight to date is the complete game he tossed on Sept. 17, 2020, also against the Cardinals. That day, Brault threw a two-hitter and allowed one earned run, striking out eight and walking two.
Brault has also handled the bat very well throughout his career. He is a career .258 hitter, having notched 23 hits in 89 career at-bats, ranking him as one of the best-hitting pitchers in the Majors throughout his career. Brault has hit one career home run, which unsurprisingly occurred at Coors Field against the Colorado Rockies on Sept. 1, 2019. He homered off of Jesus Tinoco leading off the top of the seventh, in the midst of twirling a 6 1/3-inning, two-run gem and earning the win. The solo shot traveled a Statcast-projected 441 feet, which even at Coors Field is quite the blast.
Brault's most unique skill, though, has nothing to do with baseball. Ever since he was growing up in San Diego, Brault has had a passion for singing and musical theater. He starred in many of his high school and community theater shows, including Bye Bye Birdie, Damn Yankees, Guys and Dolls, and Little Shop of Horrors, all while playing on his high school baseball team. When it came time to pick a college, Brault mostly considered schools that either set him solely on a baseball track or solely on a musical track. He ultimately opted to attend Regis University in Denver, Colo., which allowed him to both major in vocal performance and play Division II baseball. 
Though his professional career has centered on baseball, Brault has continued nurturing his love for singing and performing in many avenues since college. He has sung with several rock bands dating back to his high school days -- you can listen to him cover Led Zeppelin's "Hey Hey What Can I Do" here -- and even once secured an audition for The Voice before backing out because of baseball conflicts. He has also sung the national anthem at two Pirates games, in 2018 and 2019, and sang at a Pirates charity event.
But Brault's main musical passion lies with Broadway. In Feb. 2020, he was a guest performer in the Pittsburgh Symphony Orchestra's "Blockbuster Broadway" concert series and sang a set that included "Music of the Night" from Phantom of the Opera and "Seasons of Love" from Rent. Both of those songs appear on the album of Broadway covers that he subsequently released in April 2020, called A Pitch at Broadway. 
"It was surreal," Brault said of his first rehearsal with the orchestra before the concert. "Like, 'Oh my gosh, these are Pittsburgh people who are Pirates fans that I'm getting to sing for.' It was really cool, because when I'm stepping into their domain, I'm like, 'Look, I'm the little guy here, you guys tell me what to do. I just don't want to ruin the show.'"
After Brault's album was released, his musical talents reached even farther afield, when someone from the team behind the Tony Award-winning musical Hadestown reached out to him (Brault features a cover of "Wait For Me," a song from the show, on his album). That interaction led to a collaboration between Brault, his then-teammate Josh Bell -- who did a voiceover on "Wait For Me" -- and the cast of Hadestown. Together, they produced joint covers of "Wait For Me" and "Take Me Out To The Ballgame."
Brault is clearly a multi-talented individual, and has frequently discussed both his baseball and musical ventures as a co-host on "The Chris Rose Rotation," a Jomboy Media podcast hosted by Chris Rose and a rotating panel of current MLB players. He recognizes that his interests, while somewhat connected, can provide very different life lessons.
"In baseball, you're competing against the other guy," Brault told ESPN in 2020. "In music, you're competing against yourself. You can sing very well, and everybody will love it, but if you screw it up, there's nobody to blame. In baseball, sometimes, you can throw a good pitch but that guy just hit it well. … I think a lot of my life, a lot of the joyous moments in my life, came from being onstage or backstage." 
While there have been several notable baseball players to pursue musical interests during and after their playing career, such as Bernie Williams, Bronson Arroyo, Barry Zito and Nick Swisher, none in recent memory have had the potential Broadway chops that Brault possesses. His on-field successes deserve to be highlighted and promoted around the league, but his off-the-field musical talent is legitimate and should be equally celebrated.  
With the Pirates trading away several top-tier pitchers in the last couple of years, such as Jameson Taillon and Joe Musgrove, Brault, 29, is among the longest-tenured Pirates on the active roster, and should hopefully have a long baseball career ahead of him. 
But theater fans, don't worry, because the left-hander will surely have a place on Brault-way when his baseball days are over.
Elizabeth Muratore is one of the editors of the Here's the Pitch newsletter. She also works as an editorial producer for MLB, writes for Rising Apple and Girl at the Game, and co-hosts a Mets podcast called Cohen's Corner. Elizabeth is a lifelong Mets fan who thinks that Keith Hernandez should be in the Hall of Fame. You can follow her on Twitter @nymfan97.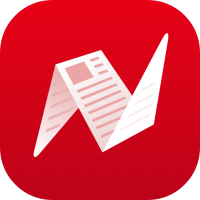 This is original content from NewsBreak's Creator Program. Join today to publish and share your own content.