By Dan Schlossberg
What a difference a year makes.
Last year, the Atlanta Braves went 27-0 in games they were leading after seven innings.
This year, quite the opposite.
After letting closer Mark Melancon jump to San Diego via free agency and ignoring the signs that veterans Chris Martin and Shane Greene were rusting, Brian Snitker's relief corps has been more bull than pen.
With the exceptions of Tyler Matzek and the rejuvenated Luke Jackson, it's been impossible to find reliable late-inning help.
The just-concluded series in Los Angeles, where the Dodgers swept, is a case in point.
The Braves blew late leads in two of the games, including a heart-wrenching 4-3 defeat when the home team plated two runs with two outs in the eighth against Martin – who had just relieved Matzek.
As a result, Atlanta finished its eight-game stretch against the Yankees, Giants, and Dodgers with a 2-6 record – and two-game lead over second-place Philadelphia in the NL East.
The Braves bullpen is not just a gaping hole – it's a lunar crater.
Even closer Will Smith can't be counted on. He has a nasty tendency of throwing home run balls to the first batter he faces. Or sometimes the worst batter he faces.
In one game, a rookie catcher with the weak-hitting Washington Nationals came to the plate with a .089 batting average but walked away as the hero.
The Philadelphia Phillies patched together a two-out walk and home run – the first Luke Williams ever hit – to take a 2-1 win at Citizens Bank Park.
Entering play Friday, he has given up nine home runs – NINE – in 54 innings pitched. That's more than some starters give up in a whole season. No wonder he has six losses and four blown saves.
On the plus side, however, Smith did save Atlanta's 6-5 win at Coors Field, a notorious hitters' paradise, with a scoreless ninth Thursday night. Jacob Webb, back from Gwinnett, even threw two innings without yielding a run.
If Snitker had any hair, he would have pulled it out by now in frustration.
It seems that the best thing the manager can do as his division lead disappears is to deploy some of his starting staff in relief. Drew Smyly, who also suffers from gopherball disease, might prove an inning or two of lefty help once in awhile. And any of three young southpaws – Kyle Muller, Tucker Davidson, or even Sean Newcomb – might be better than the likes of Josh Tomlin (now on the IL) or te fast-fading Martin.
With Ian Anderson and Touki Toussaint joining Charlie Morton, Max Fried, and breakthrough starter Huascar Ynoa in the rotation, the pitching problem certainly centers on the pen. Whether Sniker and pitching coach Rick Kranitz can fix will determine whether the team reaches the playoffs – and beyond.
With the Mets and Phillies fattening up on the Nationals and Marlins every night, that razor-thin lead looks anything but safe. The next three games — all at Coors — are critical, especially since the Rockies have more wins at home than the Giants.
HTP Weekend Editor Dan Schlossberg of Fair Lawn, NJ also covers baseball for forbes.com, Ball Nine, USA TODAY Sports Weekly, Sports Collectors Digest, and more. His e.mail is ballauthor@gmail.com.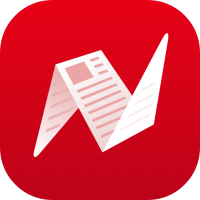 This is original content from NewsBreak's Creator Program. Join today to publish and share your own content.