By Bill Pruden
For many of us, baseball is the source of our first heroes, whether they were the ones passed down from our fathers -- Lou Gehrig was the early idol of my similarly quiet, lead-by-example father -- or the ones we had seen on television or up close or those whose names and numbers jumped off the sports pages and whose images and numbers exploded from every pack of baseball cards. 
For all the media hype that has, in my view, caused the event to lose much of its innocence and appeal, the recent Little League World Series still brought to mind one of my earliest baseball heroes, a young boy whose performance in the 1957 Little League World Series was inspirational and whose ability to throw with both hands struck a singular chord with me, who was also ambidextrous. Until I discovered and found comfort in Angel Macias, I was never sure whether my unusual duality should be a source of pride or shame. Was it something that made me different and should be hidden in the youthful world that so often demanded conformity? Or was it something in which to take pride, a sign of singular and admirable individuality? Angel made clear that it should be a source of pride.  Like him, being ambidextrous was a part of who I was.  
I was too young to have seen or read in real-time about Macias and his team, the Monterrey Industrial Little League team, from Nuevo León, Mexico, and their historic march to the 1957 championship. But my early love of baseball was nurtured as much off the field as on. My lifelong love of reading manifesting itself at that age in in my devotion to The Sporting News, Sports Illustrated, and Sport, not to mention the local newspapers, as well as the kid biographies that I devoured, with ones on Jackie Robinson, Roy Campanella, and Sal Maglie being three that jump to mind. In the midst of all of that, I came across an account of the improbable triumph of Macias and his team. Being just a little younger than they had been, I was captivated. 
The story itself is the kind that is usually reserved for movies but in this case the 2009 effort, The Perfect Game, did not do justice to their accomplishment. Indeed, when a group of physically undersized kids from south of the border, a team whose 88-pound star pitcher could throw with either hand, wrote a storybook ending to the 1957 Little League season, it was a victory whose utter improbability led one writer to put it on a par with the USA Olympic hockey team's 1980 upset of the Russians.   
Monterrey had been granted a four-team Little League franchise only the previous year, but the team, made up of poor kids from the industrial city, made the most of the opportunity.  
The trek into the history books began when the team literally walked across the border before their first game. Crossing a bridge over the Rio Grande as they traveled from Reynosa to McAllen, Texas, hoping for rides to a small motel where they would stay before their first and, by all expectations, their only game, the team was excited but realistic. 
And yet, it soon became clear that they were capable of much more than a cameo appearance in the tournament in which each game was a win or go home proposition. Indeed, with Mexico not getting an automatic entry into the tournament, the boys had to first compete in the Texas state championship bracket before advancing to the Southern regional in the single elimination tournament. There was little reason to expect that the boys from the Monterey Industrial Little League would be the first international team to win the Little League World Series.
Game by game, beginning with a 9-2 win in McAllen over a team from Mexico City featuring players who were sons of Americans working in Mexico, they defied the odds. They swept through the state tournament, winning the early games handily, before being forced into extra innings in the semifinal game against Houston in Fort Worth, where a 6-4 win sent them to the state final.
Ironically, their unexpected success led to some equally unexpected problems -- like the expiration of their visas, a problem that was solved only after the U.S. ambassador to Mexico intervened, allowing the young phenoms to remain in the United States. More troublesome was the homesickness that engulfed the group, only one of whom had ever left Monterrey. No less a problem was the lack of funds and food that left the already scrawny battlers often settling for two meals a day. But as word of their efforts got out, they were the beneficiaries of the kindness of new fans and friends who would often offer them meals at local restaurants, while also making contributions after their games.  
None of these challenges stopped their winning ways. After an 11-2 victory in the Texas state championship, they cruised through the Southern Regional when Macias followed their 13-0 shutout win over Biloxi, Miss., with a one-hit, 3-0 shutout over Owensboro, Ky. What Monterrey lacked in size, they made up for in fight, heart, spirit, and fundamentals to earn a bus ride to the home of the Little League World Series in Williamsport, Pa.
Arriving in Williamsport, they were greeted by league officials who presented them with new uniforms emblazoned with "South," signifying their regional championship. But befitting their size, if not their spirit, the uniforms engulfed the undersized squad whose average height (4 feet 11 inches) and weight (92 pounds) was a marked contrast with their ultimate opponent in the championship game, La Mesa, which averaged 5 feet 4 inches and 127 pounds. And apparently, after watching La Mesa easily defeat Escanaba, Michigan, in the semifinal behind a one hitter by Joe McKirahan, the team's star lefty who also hit two home runs, Monterrey began to fear that they were about to wake up from their dream. But their historic run continued as they made their way into the final, edging Bridgeport, Conn., 2-1 in the other semifinal game. 
History now beckoned, and coach César Faz tapped his best pitcher, the versatile and ambidextrous Angel Macias, to try to finish the job. Although only twelve, the young ace already boasted an assortment of curves and sliders, plus a fastball that a La Mesa player would later term "sneaky fast." 
The ambidextrous Macias switched arms depending upon what position he played. He opted to be a left-handed first baseman, but used his right hand when he was manning any of the other infield positions. While he had pitched both ways during the team's run, after watching the predominantly right-handed-hitting La Mesa team do their damage against Esacanaba, Mich., Angel decided that he and his team would be best served by going with his own strong right arm when he took the mound on Aug. 23, 1957, with the Little League World Championship on the line.  
Given the improbable nature of their whole run, the championship game was almost anticlimactic, but reflective of the whole wild ride. Almost 25 years before sportscaster Al Michaels asked a national audience, "Do you believe in miracles," 12-year-old Angel Macias left 10,000 Williamsport fans saying "yes," as he pitched what remains the only perfect game in Little League World Series championship game history. 
While La Mesa's leadoff batter, opposing pitcher Lew Riley, hit a hard line drive down the first base line that was foul by inches, it proved to be the only true threat of the day. Angel struck out 11 of the 18 batters he faced, and his infield teammates took care of the rest. He twice struck out La Mesa star Joe McKirahan, whose hitting exploits in the semifinal game had left some of the Monterrey boys wondering what they had gotten into. In later years, McKirahan, who signed with the Boston Red Sox, said that Angel "was the first pitcher we saw who clearly had pinpoint control. Even at 12, you sensed this kid knew exactly where the ball was going. He just dominated us like no one else had come even close to."
Meanwhile, for all Angel's efforts, as Monterrey came to bat in the bottom of the fifth the teams were engaged in a scoreless pitchers' duel. But a walk, a bunt single, and a double to center field broke the scoreless tie and gave Angel all the support he needed. Taking no chances, the Monterrey titans sent nine batters to the plate, adding three more runs to give their ace a four-run lead as he headed to the mound for the final inning. 
Facing the bottom of the La Mesa order, Angel retired the first two batters before starting the inning's third batter, Byron Haggard, off with three balls. With the perfect game hanging in the balance, he battled back, throwing two quick strikes to reach a full count. Then, reaching back, Angel Macias struck Haggard out on a curveball in a climactic finish that brought the cheering crowd to its feet while thrilling the fans in Monterrey who were listening on the radio. The perfect game put an emphatic exclamation point on one of the most remarkable endeavors in the history of team sports.  
For the young boys from Monterrey, the aftermath was no less surreal. They became celebrities, as the triumph was featured on the newsreels of the era. The young champions traveled to Washington, D.C., where they met with both President Dwight Eisenhower and Vice President Richard Nixon before returning to Mexico where they were feted in Mexico City. The Mexican government awarded each team member a high school and college scholarship, although apparently only two went on to college. Meanwhile, upon their triumphant return to Monterrey, they were met by thousands of fans and admirers in the streets.
A few years later, a 16-year-old Angel Macias was signed by the Los Angeles Angels and invited to their first Spring Training in 1961. While he had a short career in their farm system, he ultimately returned to Mexico. He enjoyed a thirteen-year career in the Mexican Leagues, which culminated in four years with his hometown team, the Monterrey Sultanes. He retired in 1974, but remained involved with baseball in Mexico for years. 
In 2017, on the 60th anniversary of Monterrey's singular achievement and Macias' still-unrivaled pitching performance, Angel was named to the Little League Hall of Excellence. It was a long-overdue honor for an individual who had been an inspiration on both sides of the border to countless people -- lefty, righty, and ambidextrous -- over the years.
Bill Pruden is a high school history and government teacher who has been a baseball fan for six decades. He has been writing about baseball -- primarily through SABR sponsored platforms, but also in some historical works -- for about a decade. His email address is: courtwatchernc@aol.com.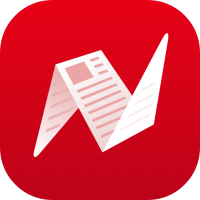 This is original content from NewsBreak's Creator Program. Join today to publish and share your own content.