By Dan Schlossberg
There are some really bad teams in Major League Baseball. But not all of them are in that category by accident.
Consider the Washington Nationals, who won a world championship via the wild-card route as recently as two years ago but decided to pare their payroll and start over again before the 2021 trade deadline.
In addition to losing star pitcher Stephen Strasburg with a neck issue that needed surgical repair, the Nats dealt Max Scherzer, Trea Turner, Kyle Schwarber, Yan Gomes, and Josh Harrison, among others, while restocking their farm system. At least they kept Juan Soto, one of the game's most talented and most affordable players.
But that doesn't mean the team won't surrender fourth place to the up-and-coming Miami Marlins — who traded away their entire outfield of Adam Duvall, Starling Marte, and Corey Dickerson. Derek Jeter's crew still has some promising young pitching.
Like the Nationals, the Chicago Cubs shed payroll frantically at deadline time. Three star infielders went: Anthony Rizzo to the Yankees, Javy Baez to the Mets, and Kris Bryant to the Giants. The Wrigleys also sent Joc Pederson to the Braves and Jon Lester to the Cardinals, among other moves. On the surface, the return looks minimal.
Worried about fan reaction, the Colorado Rockies kept slugging shortstop Trevor Story, a certain free agent this fall. They must have remembered the outcry when they sent Nolan Arenado to St. Louis for a left-handed tuna fish sandwich in February.
Woefully bad on the road but good at home, the Rockies would be worst in the National League West if not for the Arizona Diamondbacks in the same division. Until the Baltimore Orioles went through an 18-game losing streak earlier this month, the D'backs had the worst mark in the majors.
But they managed to rebound lately, effectively demolishing Philadelphia's chances to reach the playoffs for the first time since 2011. Arizona hasn't been afraid to try new players and have operated their farm system like a yo-yo, especially since slicing payroll at the end of July.
Colorado's problem is Coors Field. Entering play Friday, they were 43-22 at home and 15-47 on the road. Talk about home field advantage!
As for the Kansas City Royals, their early spurt this year gave fans false hope but baseball insiders weren't fooled. Kaycee has come back to the pack — way back — and is a good bet to hit bottom in the AL Central, where Minnesota is hoping to avoid a first-to-worst campaign.
It's hard to believe the Twins finished first two years in a row, though they quickly faded in the playoffs. Minnesota merely got off to a bad start in 2021 and regressed from there. They overpaid badly for veteran infielders Josh Donaldson and Andrelton Simmons and wound up as trade deadline sellers, sending Jose Berrios to Toronto and ancient-but-athletic Nelson Cruz to Tampa Bay.
We saved the Orioles for last with good reason: that's where they belong. Even though they won two straight entering the weekend, Baltimore's team ERA of 5.82 explains why the team lost so many games in succession — all but the last by multiple runs.
Cedric Mullins, a 2021 All-Star, is a fine all-around player who can't do it alone.
On Friday morning, Baltimore had a 40-86 record, .317 winning percentage, and 38 1/2 games to make up in the AL East standings. Only Arizona was close in terms of futility, with a 44-85 record, .341 percentage, and 40-game deficit in the NL West.
The only other clubs playing less than .400 ball were the low-budget Pittsburgh Pirates (.347) and Texas Rangers (.346). Both were buried in their respective divisional basements, 31 games behind, but were active sellers at the deadline.
All hope is not lost, however: teams willing to spend during the winter can resurrect their fortunes quickly through free agency. Baseball history is filled with worst-to-first stories.
Case in point: the San Francisco Giants, under .500 during the virus-shortened season of 2020, made carefully-planned moves that paid off handsomely. The Giants started the weekend with the best record in baseball: 83-44 (.654) and a three-game lead over arch-rival Los Angeles in the NL West.
With the possible exception of manager Gabe Kapler, nobody expected that.
HERE'S THE PITCH Weekend Editor Dan Schlossberg of Fair Lawn, NJ writes baseball for multiple outlets, including forbes.com, Latino Sports, USA TODAY Sports Weekly, Ball Nine, and Sports Collectors Digest. His e.mail is ballauthor@gmail.com.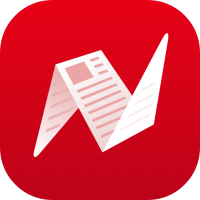 This is original content from NewsBreak's Creator Program. Join today to publish and share your own content.