By Anna Laible
The moment I found out that I was covering the MLB Little League Classic game in Williamsport, my first thought was, "I could meet and interview Shohei Ohtani!"
It's not very often that an opportunity arises when you can interview two of the top players in the game in one evening - Mike Trout and Shohei Ohtani. It wouldn't be easy to accomplish, but I was for sure going to give it my best shot.
Shohei Ohtani is the ultimate MLB player — he can pitch, he can hit, and he can steal bases. Ohtani became the first player in major-league history to become a two-way All-Star, meaning that he was nominated as a top pitcher and position player in the American League. He will likely win the AL MVP this season, and will probably be a finalist in the Cy Young top pitching award as well.
No one has ever seen this kind of talent, as Babe Ruth was the only other two-way player to really ever grace the MLB stage during his career from 1924-1935. If Ohtani can keep dominating on both sides, he could likely become one of the greatest baseball players ever to live. 
On the other hand, Mike Trout has been regarded as one of the GOAT's only half-way through his MLB career. A nine-time All Star, Trout is as talented a player that anyone will ever see. While he hasn't been able to play the last few months due to a calf injury, Trout came to Williamsport to inspire the kids and to support his teammates.
When I arrived in Williamsport, I picked up my credentials and headed to find some interviews. The scene wouldn't be the same because of COVID, but it was so great to be back after the entire LLWS and MLB Little League Classic game were canceled in 2020. But before I knew it, the rain was pouring down without any signs of stopping. I was worried the weather would affect my goals of talking with Ohtani and Trout.
Within an hour, however, the rain stopped. I started with some pre-game press conferences.
In one of the press conferences, I was among 10 other reporters and asked Mike Trout some questions. I don't think I have ever been so nervous to ask a question then when I was with the GOAT. But all those nerves went away when he looked at me at the end of the press conference, and said, "You asked some great questions." Not only is he a talented baseball player, but his kindness off the field to others is shown on a regular basis as his passion for suicide prevention drives donations to the community.
Next, I made my way onto the field looking for an opportunity to talk with the game's biggest superstar. After taking in the views of Ohtani warming up, I talked with Angels first base coach Bruce Hines. Coach Hines couldn't say enough good things about Shohei, talking about how he was in awe of Ohtani every time that he came up to bat, having coached in MLB since 1991. 
At the end of Ohtani's warmup, Coach Hines talked with Ohtani about a potential interview. The two-way star had walked off the field, but then came back onto it with his translator. I was suddenly surrounded by 10-15 Japanese photographers and started to get nervous with all the media. But, I was grateful for such an incredible opportunity since Ohtani gives very few interviews. He is trying to be the next Babe Ruth, something many Little Leaguers hope to do in the future.
Talking with one of these All-Stars would be amazing, but two — let alone in one day — was a dream that I couldn't put into words! I was literally awe-struck the entire night by Trout's kindness and Ohtani's talent, and I'm still grateful for the amazing interviews with these stars.
This day I will never forget - the moment when I was able to interview two of the top players in the country, both likely future Hall of Famers!
Anna Laible is a 16-year-old reporter for SI for Kids and a member of the Internet Baseball Writers Association of America [IBWAA].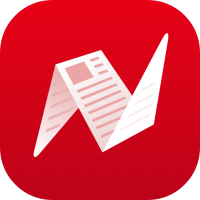 This is original content from NewsBreak's Creator Program. Join today to publish and share your own content.