By Bob Ibach
My longtime friend and one of baseball's BEST sportswriters, Russ White, covered many of the Senators games in the 1960s when I was an usher at RFK Stadium and later a sportswriter at the beginning of my career after graduating from U. of Maryland.
Russ put together this list of the BEST players who were on Senators' rosters during that period and I wanted to put them out there for those who followed the franchise during that period.
Here goes:
His 25 selections for a "most competitive" Washington Senators team from the expansion years begin with Frank Howard and Eddie Brinkman.
Starting Pitchers: Dick Bosman, Claude Osteen Joe Coleman, Pete Richert, Bennie Daniels, Dick Donovan and Tom Cheney.
Spot starter and long relief: Casey Cox.
Closers: Darold Knowles and Ron Kline. And Dave Baldwin.
Catchers: Paul Casanova and Gene Green.
Infielders: Mike Epstein, David Nelson, Ed Brinkman, Ken McMullen, Aurelio Rodríguez and Toby Harrah.
Outfielders: Frank Howard, Chuck Hinton, Del Unser, Fred Valentine, Don Lock and Jim King.
Standby: pitchers Mike McCormick, Camilo Pascual, Jim Hannan, Dick Lines, Barry Moore; catcher Jim French; utilitymen Bernie Allen, Tim Cullen and Hank Allen.
In 11 seasons, the expansion Senators had one winning season: Ted Williams' 1969 team, whose most significant change was Casey Cox being reinstated.
Demoted by Jim Lemon in 1968, Cox pitched in 52 games, starting 13 times, winning 12 with a 2.78 ERA for Williams.
Had the 25 players on this (11-year) Washington played together, there could have been a half- dozen winning seasons. Had Gil Hodges managed the 1968 Senators, that team would have been as tough as the 1969 team.
The expansion Senators' front office had little vision or focus. Ownership had limited funds. Brinkman and Coleman were their best free agent signings.
That Daniels was the only black pitcher to start a game in 11 seasons indicates serious front- office issues.
Fact: Daniels was the only African American to start a game for the original or expansion Senators.
Ah, the Senators. First in war, first in peace, and LAST in the American League. The memories they made last forever!
Though he now lives in Illinois, Bob Ibach grew up in the DC area, in nearby Rockville, MD, from 1957-1971, and was a Washington Senators usher while attending the University of Maryland in the 1960s. He began his career at the Washington Post, and still has his first Senators press passes from the 1970 and 1971 seasons, before going to the Baltimore Evening Sun. He saw a LOT of those Senators losses first- hand — and was covering the final Senators game when it was forfeited to the Yankees in the ninth inning after fans stormed the field, dug up the pitching rubber, stole the bases (literally) and tried to take up home plate (which was saved) before the umps called the game. Just when it seemed the Nats had lost in every way possible, a forfeit happened in their final game at RFK Stadium.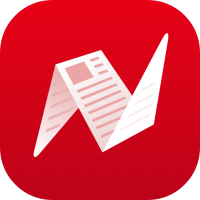 This is original content from NewsBreak's Creator Program. Join today to publish and share your own content.