By Ray Kuhn
Was it all just a Grand Illusion? Were you in fact just Fooling Yourself?
No, I'm not just going to continue listing all of the songs from Styx's 1977 prog rock album entitled Grand Illusion but there have been many occasions as of late where you wish you could just Sail Away instead of dealing with what is taking place in Flushing on a daily basis. 
And now I am done. Don't worry there is nothing wrong with your email, this is still a baseball newsletter and regardless of how much we may enjoy the aforementioned album, we can't waste any time as we are trying to unpack what is going on with the New York Mets. 
The Mets always have high expectations entering a season and this year was no different. In fact, maybe even more so based on what appeared to be a stacked lineup and starting rotation that was augmented by the additions of Francisco Lindor and Carlos Carrasco this winter. 
Perhaps the biggest move or change that took place within the organization was off the field, though, as Mets fans were finally free from the Wilpon family and Steven Cohen was going to ride into town with his billions (no we aren't going to start making TV show references now but the opportunity is there) and take the team into the 21st century. 
Instead, Carrasco injured a hamstring early in Spring Training, the Mets were still without Noah Syndergaard recovering from Tommy John surgery, but thanks to all of their other depth acquisitions over the winter — remember there was a different regime in town — things still looked good heading into the season. 
The omission of the Jared Porter debacle was on purpose as there is nothing good we can say about that, but it didn't impact anything else that went on with the team in the off-season; at least not that we know about. 
So, putting that self-inflicted mess behind us, New York was all set to open the season against Washington. And then the circus started. Due to no fault of their own, the entire first series of the year was postponed due to Covid on Washington's end (so really no one's fault) and the caravan of doubleheaders began. 
To say that it wasn't an idea scenario would be an understatement as the Mets were put at a substantial disadvantage. Trying to find pitching became incredibly problematic and injuries to depth options such as Joey Lucchesi and Jordan Yamamoto were quickly felt as New York had to struggle to find pitchers. At the same time, the sheer overwhelming quantity of games stretched the bullpen to the max and it would only be a matter of time before it cracked. 
At no point prior to the season did anyone expect to see Tylor Megill become both a regular, and dependable, piece of the starting rotation but that is the least of any problems. 
Every five days, it seemed like history was possible. Whenever Jacob deGrom took the mound earlier this season it was very easy to daydream and visualize the game ending in a no-hitter, but the right-hander simply couldn't stay healthy. After exiting multiple starts early and skipping some starts all together, deGrom found himself placed permanently on the Injured List with it looking more and more likely that he won't be returning in 2021. 
Perhaps the Mets would have been able to get past all of their pitching issues but the injuries were even potentially more vast on the offensive side. Couple that with a general lack of performance from the majority of New York's bats, and things were simply a mess on the field for the Mets on a nightly basis. 
It is for that reason that, entering action on Friday, the Mets have already used 61 different players this season. But with all of that being said, they have spent 90 days in first place so far this season. 
So that brings the obvious question as to how did they do it?
Scrapping through all of their doubleheaders while dealing with injuries and over- taxed pitching staff, and an offense that truly struggled to perform, the Mets still managed to win enough to stay atop the NL East. 
A large part of the credit for that goes to the under-achieving done by Philadelphia and Atlanta, but with both teams beginning to find their groove, things are becoming more realistic for the Mets. The talent on offense is there, and with Francisco Lindor and Javier Baez expected to return in the next week or so, perhaps there will be a spark, but things aren't looking optimistic. 
With Cohen sending a tweet out Wednesday morning essentially putting the offense on notice, it remains to be seen how the remaining six weeks of the season go and what we should expect heading into next season. 
As of now, it seems like it is the same old Mets all over again, so the hope is that this can just be chalked up to a learning experience and there is now a year's worth of data to work off.  
What is clear is that things really do need to change.
Of course, if Lindor and Baez spark the Mets and impending free agent Michael Conforto finds a groove, perhaps the Mets still have time to make a run at the division. And then the season will be looked at quite differently under an NL East championship. 
Ray Kuhn can be found writing on Fantasy Alarm and podcasting at Friends With Fantasy Benefits after previously covering the Houston Astros as part of the FanSided network at Climbing Tal's Hill. Reach him at @ray_kuhn_28 or raykuhn57@gmail.com as he is always interested in talking or writing about our great game.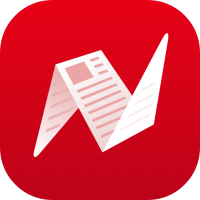 This is original content from NewsBreak's Creator Program. Join today to publish and share your own content.