By Dan Schlossberg
The late Milo Hamilton, a big-league broadcaster for eight teams over seven decades, would have loved all the hoopla over the Field of Dreams.
A native of Fairfield, Iowa who grew up during the Great Depression, Milo was a country boy who made good in the big city — and behind a bunch of big-city microphones.
He began with the St. Louis Browns in 1953, shared a booth with Jack Buck and Harry Caray with the 1954 Cardinals, then worked for both Chicago teams, the Pittsburgh Pirates, and Atlanta Braves before spending the last chunk of his Hall of Fame career with the Houston Astros.
Whenever clips are shown of Hank Aaron's 715th home run, they're accompanied by Milo's radio version of the event for Atlanta station WSB. He superseded Vin Scully, who broadcast the historic blow for the visiting Los Angeles Dodgers, and Curt Gowdy, who called it for NBC's Game of the Week.
A Navy veteran who later graduated from the University of Iowa, Milo knew all about corn long before W.P. Kinsella wrote Shoeless Joe. Milo loved puns — the cornier the better — and was expert at plays on words.
He mastered elocution as a glee club singer in high school and had a natural gift for memorization, recalling word-for-word a Red Man Chewing Tobacco ad that Ronald Reagan read while announcing Cubs games for powerful Des Moines station WHO.
When Milo was introduced to Reagan years later, he didn't say, "Nice to meet you, Mr. President." Instead, he recited the commercial back verbatim.
"How did you know that?" asked an inquisitive Reagan.
"When I was a kid growing up in Iowa, I used to listen to your games on the radio," said Hamilton, never a retiring violet.
His personality made him popular with fans but not with Harry Caray, whose ego often preceded him into the booth. On the first day of Hamilton's one-year gig with the Cardinals, Buck didn't say, "Good luck, kid." Instead, he warned Hamilton not to talk whenever Buck had the mic.
Relations deteriorated from there — to the point where Hamilton strode to the Wrigley Field catwalk and turned his back on the booth whenever Caray was leading fans in Take Me Out to the Ballgame during the seventh-inning stretch.
The 1992 recipient of the Ford Frick Award given annually to a top baseball broadcaster by the Baseball Hall of Fame, Hamilton was a student of baseball history who took his job seriously. He also had great pipes — one of the best baseball voices of all time.
But he knew other sports too, covering NBA basketball for teams in Chicago and Houston, college football and basketball for Northwestern, and many Southwest Conference games. Early in his career, he broadcast games of the Iowa Hawkeyes and Tri-Cities Blackhawks.
Between baseball gigs, he was even a successful rock 'n roll deejay in Chicago for three years. But he loved nothing more than serving as guest maitre 'd in Houston restaurants.
It was that old Iowa work ethic that kept him active until he died at age 88 in 2015.
He outlived his wife, Arleen, to whom he was married more than a half-century, and a daughter. Milo's son Mark, affectionately called Muggs by his friends, lives in Atlanta.
Here's The Pitch weekend editor Dan Schlossberg of Fair Lawn, NJ was honored to collaborate on Making Airwaves: Sixty Years Behind Milo's Microphone (Sports Publishing, 2006). He is also the author of 37 other baseball books. Dan covers baseball for forbes.com, USA TODAY Sports Weekly, Sports Collectors Digest, Latino Sports, Ball Nine, and others. His e.mail is ballauthor@gmail.com.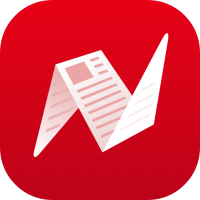 This is original content from NewsBreak's Creator Program. Join today to publish and share your own content.