By Ryan Schlachter
When Steve Cohen came into agreement to purchase the New York Mets the second time around, it marked a season of jubilation in Flushing. Under the previous ownership group, Mets fans had become accustomed to a culture of consistent underperforming, financial restraint and public gaffes frequent enough to garner the now, ever-popular hashtag #LOLMets. However, with Cohen and his $14 billion fortune, a new future began brimming in Queens with much expectation that the franchise could be what the fanbase had always imagined it could be. 
Yet, with roughly 50 games left in the season, the Mets are in an all too familiar spot. Injury-laden, scrambling for offense and grasping at anything that even remotely looks like a path to the playoffs no matter how far-reaching it is. For a team and franchise with all the promise in the world heading into the 2021 season, the wheels have fallen off awfully fast. But despite the dysfunction on the field, the Mets are seemingly still "in it" as they prepare for a West Coast road trip that could very well put them in third place in the NL East for good this year. 
With significant injuries shelving their arguably two biggest stars in Jacob deGrom and Francisco Lindor, it's tough to come up with a scenario that ends with the Mets making the postseason, let alone vying for a World Series title. Considering that the latest status on deGrom puts the rest of his season in jeopardy, fans have to ask themselves: if the Mets don't make the postseason this year, is the first season under Cohen's reign a failure?
Many would argue that anything short of the playoffs in year one would be a major disappointment, especially considering all the moves the team made to put themselves in a position to compete. However, it would be a mistake to rush to judge this season as a failure even if the Mets end up watching the postseason from home for the fifth straight year. 
For starters, the Mets have been overwhelmed by injuries this season. When newly acquired Javy Baez went on the IL, he joined 15 other players currently there. Coined as the "bench mob," the Mets spent a large chunk of the season with players like Billy McKinney, Travis Blankenhorn, Kevin Pillar, Johneshwy Fargas and others starting and even those players got hurt. 
It's hard to imagine the impact that not having the bulk of your starters, who have been much better offensively over the past two years, has on your ability to win games. Not to mention the fact that in a game of rhythms, the Mets offense has been unable to find theirs consistently at any point throughout this season. One would imagine that's directly correlated to players missing time and trying to make up for it once back. The Mets did an incredible job this past winter to build depth within their roster. For years, the organization had made a habit out of starting players who would normally be bench players on other rosters. Whether due to injury or lack of financial flexibility, New York constantly found themselves working with scraps to try to compete at the major league level. In his first year as owner, Cohen saw the Mets' front office build what was supposed to be elite depth to be able to supplement inevitable injuries, but the problems arose when the replacements needed replacements. 
But injuries shouldn't be a derogatory mark towards Cohen and the new regime. Not having the likes of deGrom, who was trending towards MLB history this year, is a blow that isn't redeemable on top of the other litany of injuries the team has faced. 
It's also important to note that it's not just injuries the Mets have faced. Grueling weather has forced the Mets to play an uncanny amount of doubleheaders. Heading into their west coast trip, the Mets have played a total of 12 doubleheaders this season, not to mention being able to get into a consistent rhythm early on in the season. 
If it sounds like excuses being made for the organization, consider this: between Lindor, Michael Conforto, Brandon Nimmo, Jeff McNeil and J.D. Davis, all of whom were projected opening day starters, only one of them (Lindor) has eclipsed 300 at-bats. And when it comes to the rotation, deGrom and Carlos Carrasco haven't even combined for 100 innings pitched. 
From day one of Cohen's takeover, the Mets bolstered their analytics department by nearly three times. They opened up their paycheck, giving Lindor the biggest contract ever in team history after trading for him and Carrasco in January. In addition to Lindor and Carrasco, the front office added 16 other major league players to the roster before the season started. 
It's easy to look at the standings and assume nothing has changed for the Mets, but there's a silver lining that's deserving of acknowledgment. The organization made massive strides this offseason to put a championship-caliber roster together on paper before Opening Day. With year one of the Cohen-era almost done, fans can be hopeful regardless of this year's outcome.
Ryan Schlachter is a born-and-raised Queens native, lifelong Mets fan, and is a contributor at risingapple.com. You can follow him at @metsandtheciti for more rants, opinions and semi-optimistic takes regarding the New York Mets.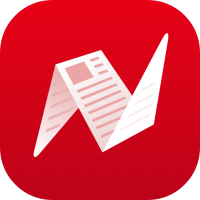 This is original content from NewsBreak's Creator Program. Join today to publish and share your own content.