By Sam Peebles
The Atlanta Braves are in a tough spot leading up to the July 30 MLB trade deadline. There are going to have to be some big decisions to make with no clear cut answer on which route to take. The Braves have a solid core of young players on cheap contracts that will keep them competitive for years to come. On paper, they are a much better team than their record shows. Of course, we know this is due in large part to injuries. It is hard to stay competitive when you lose three of your top four hitters, a top rotation arm, and many other injuries sprinkled in.
With this unique situation, the Braves are not in a place where they would want to do a full-scale rebuild. At worst, they would wave the white flag this year, and try again next year with a healthy team.
The Braves have more than one logical route to pursue at the deadline.
With the record that the Braves have, and the core of players they have, it can almost go without saying that whatever route they go, it will be a controversial decision. It is easy to see on social media outlets that many fans are screaming to sell at the deadline, and just as many are saying to make a big splash for a player like Bryan Reynolds of the Pittsburgh Pirates.
With the way things stand, here are the most likely routes the Braves' front office will pursue:
Retool
Retooling may be a route that the front office decides to go. The term "retool" is used over the more classically known "sell" because there are different phases of being sellers. Normally when the term "sell" is used, it is associated with a team in a scenario like the Colorado Rockies, where their best course of action is to trade their best players for the best value they can get.
The Braves are not in this situation. There is a legitimate chance they won't make the playoffs. In fact, FanGraphs has the Braves with only a 8.1 percent chance of making the playoffs at the time of this writing.
If the front office decides to retool, their main course of action would be trying to trade the players that most likely would not be on the team next year anyway. It is better to get something than nothing at all when they walk. For example, Charlie Morton is an attractive rotation arm that could net at least some value back in a trade.
There are other pieces as well. Drew Smyly, who would have been laughable to even be mentioned as a trade candidate just three months ago, has turned into an attractive trade piece as well. Like Morton, he is only on a one-year contract, and in his last eight starts since June 2, he owns a 3.02 ERA with eight strikeouts per nine innings. 
It would also make sense to at least try to take a flyer on a prospect for any other one-year contracts the Braves currently have, even if they do not have much value. For example, much like how the Diamondbacks sent Stephen Vogt to the Braves for a lottery ticket prospect in 2018 33rd-round selection Mason Berne, who is 25 and still in rookie ball.
Stay Put
This is the one option that would most likely be the most upsetting. With the Braves being close to .500 and the division lead still obtainable, it would be very frustrating to see this happen. The front office may decide to just wait for injured players to come back and hope that the current squad can stay afloat till then. If that ends up happening, odds lean towards that being a money issue rather than general manager Alex Anthopoulos just failing at his job.
The odds of the Braves staying put are extremely low. Signs point to them at least trying to shake things up with the Vogt and Joc Pederson trades. However, Atlanta made those deals a few weeks before the trade deadline, and plans on how to handle the deadline can change daily as it approaches.
Add A Bat And Some Bullpen Help
Everyone would love some new players on the team to shake things up. The Pederson trade showed how new players can add good energy and positive motivation for a frustrated team.
Imagine how much motivation would be added with fresh arms in the bullpen. Most of the players in the bullpen have a past of great talent, yet almost all of them are underperforming. At the time of this writing, the bullpen has 22 losses. It is a good idea to not use win-loss records with pitchers to show true value. However, in this case most, if not all, of those losses can be attributed to the bullpen.
The Braves also lead the league in losses when leading after the 7th inning. That would get into anyone's head. It is safe to say that if the Braves decide to add, the bullpen will be top priority.
Ideally, the Braves would go after a guy like Richard Rodriguez. He is a shutdown-type closer with multiple years of team control from a team like the Pirates, who are clearly going to be sellers. However, it appears Rodriguez may have been using a foreign substance. Since the July 15th memo officially cracking down on MLB pitchers using foreign substances, his fastball RPM has gone down by over 230, and his ERA has been 4.85.
Look for the Braves to go after a guy like Daniel Bard, who is on a clear seller in the Rockies, has two years left of control, and will not cost much in the way of prospects or money.
The Braves should also be looking for arms that can help beyond just this year. Ideally, they would want more than just Bard, as he alone would not be the missing piece. At a minimum, the Braves need to add at least two bullpen arms at the deadline if they want a shot at winning the division.
Atlanta could also still use a bat as well. They did add Pederson, but he is not enough. Their run differential is extremely misleading. They have scored approximately one fifth of their runs for the entire season in only six games.
A dream candidate would be someone like Reynolds of the Pirates. Reynolds is a switch hitter that can be at least serviceable defensively anywhere in the outfield. He currently has an insanely good OPS+ of 150 (50% better than league average) and is not a free agent until 2026.
This, of course, would take a huge haul in a trade. With Reynolds not being the missing piece by himself this year, and the Braves also needing to address other holes, acquiring a potential super star with multiple years of control is most likely a pipe dream.
If the Braves add another bat, as they should, look for them to do another trade like the Pederson acquisition, perhaps adding a guy like Andrew Benintendi of the Kansas City Royals. He is a clear upgrade in the outfield that can help this year and next. He also would not cost much via trade, leaving assets to fill other holes as well.
Entering play on July 27, Benintendi is slashing .265/.314/.425 with a 101 OPS+. Unlike Reynolds, he is limited to corner outfield duties. He is having a bit of a down year, but if the Royals are willing to sell, the Braves could essentially get an upgrade for cheap, while also grabbing a player with a higher ceiling than his current performance.
There are plenty of other options available, in both the relief market and the outfield. The above-mentioned names are not the only ones, but if the Braves decide to add at the deadline, the cheap two-year deals seem to be the most likely scenario.
What Strategy Will They Take?
The tough part about the Braves' scenario is that there is no clear answer. They are below .500, but are just a few hot streaks away from catching the Mets. The Pederson and Vogt trades were more to help keep the Braves afloat till the deadline rather than a true sign that they are buyers at the deadline.
However, with Atlanta's rotation once again strong, they are in a position to know exactly what holes need to be filled. It will depend heavily on how well the Braves do against the Mets in this week's series, but odds are high that they will add at least some minor pieces by the July 30 deadline.
Sam Peebles is the host/creator of Braves Dugout Podcast. You can also find his writing on Tomahawk Take and SportsTalkATL.com. You can follow him on Twitter @speeblessports.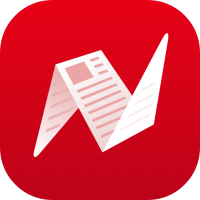 This is original content from NewsBreak's Creator Program. Join today to publish and share your own content.