By Tani Levitt
With Major League Baseball's trade deadline quickly approaching, rumors are swirling about which All-Stars will be on the move. Of course, the trade-to-rumor ratio will end heavily tilted towards rumors, and the trade deadline always brings surprises. With this backdrop, the most influential MLB game on Sunday might actually have been a Minor League Baseball Game: Harrisburg Senators @ Portland Sea Dogs.
One player who will certainly be on the move in the coming weeks is Chris Sale, who, yesterday, made his third rehab start since returning from Tommy John surgery for the Sea Dogs. Sale threw 64 pitches over 3 ⅔ innings and allowed 6 hits, 2 runs, and 0 walks while striking out 9 batters. He has been lights out in his three minor league starts, and, more importantly, has already been hitting 97 mph with his fastball and striking out batters with his slider with ease. 
Sale is already displaying control over his pitches, and touching velocities that even the most optimistic fans wouldn't have expected at this point, so one might wonder if Sale could join the Red Sox for his next start, a true internal trade-deadline addition. But even before this start, Red Sox manager Alex Cora made it clear that Sale will continue his rehab in the minor leagues. 
While this might be frustrating for Red Sox fans who see a gaping hole at the top of the Red Sox rotation, Cora's caution is both warranted and predictable. Pitching fans will know that Tommy John recoveries are fickle and unreliable. Look no further than Luis Severino and Noah Syndergaard, two other aces who had Tommy John surgery in 2020. Both had their surgeries before Sale, and have suffered major setbacks in their injuries. In fact, Chris Sale is on pace to be the first pitcher to make it back to the big leagues after undergoing Tommy John surgery in 2020.
Moreover, we have seen Alex Cora manage Chris Sale cautiously through a late-season return from injury before. Sale injured his left elbow multiple times in 2018, and though he returned to the team and was able to contribute heavily to the Red Sox World Series run, he never returned to his full workload. Sale never reached 100 pitches in the playoff run and was even scratched from starting Game 5 of the 2018 World Series, instead entering the game from the bullpen and clinching the series for Boston.
Noting Cora's caution, Jenn McCaffrey of the Athletic estimates that Sale will return to Boston in the first week of August, but what kind of length he will offer his team in a given game and how frequently he will start is yet to be seen. Sale is not on pace to reach 90 pitches in any of his rehab starts, and he will undoubtedly face more challenges when facing big-league batters, even with his Cy Young level abilities.
Tyler Maher wrote in the IBWAA's newsletter last week that Chaim Bloom and the Red Sox front office will have work to do before the trade deadline passes, and he is absolutely right. The Red Sox need to add to their starting pitching, and fans will learn about Cora and Bloom's expectations for Sale based on what level of pitcher the team goes after. If the Red Sox trade for Max Scherzer, fans will know that the team won't be relying on Sale to be the team's ace. If they look below the all-star tier, fans can infer that the Red Sox are hoping for a bigger role for Sale down the stretch.
Cora will probably continue to be cautious with Chris Sale as he has in the past, knowing that the Red Sox have already done a lot of the necessary work to make it to the playoffs. After all, Cora and Sale both know that Sale will be most valuable come October, as long as he can get there. But no matter how many innings Sale pitches for the Red Sox this fall, he is giving Red Sox fans reason to expect big things in the innings he does spend on the mound.
Tani Levitt is a freelance writer, podcast producer, and journalism student at NYU. He likes baseball, beat-boxing and breathing – roughly in that order. You can find his work on Twitter @HateItOrLevitt. His email address is netanel.levitt@gmail.com.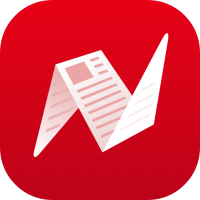 This is original content from NewsBreak's Creator Program. Join today to publish and share your own content.