By Dan Schlossberg
The New York Yankees need to spend their money on security before they seek a pitcher, outfielder, or first baseman.
During their recent series against the Boston Red Sox, at least three separate incidents of boorish behavior by fans stained the legacy of the team with more world championships than any other.
Just before the bottom of the sixth inning on Saturday night, a fan in the left-field stands threw a ball that struck Boston outfielder Alex Verdugo in the back.
After the game, the wife of former Red Sox captain Jason Varitek, now a coach on the staff of manager Alex Cora, said a Yankees fan spit on their 9-year-old daughter while they walked to their car.
And, not surprisingly, there was a major brawl among fans inside the ballpark.
While the Red Sox-Yankees rivalry is the hottest in baseball, that heat should not even deviate into foul language, let alone foul behavior.
As Catherine Varitek said, "Baseball banter should be fun, not harmful and offensive. I can handle curse words but that s*it was straightout filth and vile. What our kids just went through walking to our car in Yankee Stadium was scary."
The Verdugo incident falls into the same category.
"You don't throw (stuff) at people, its that simple," said the outfielder, who added that jawing with the fans seated behind him is part of the fun of the game. But he insisted there's a red line there.
"You wouldn't do that to me if we were standing right next to each other without a 40-foot gap and a fence to separate us," he said. "You wouldn't do that to somebody in the street.
"Once you throw stuff, you're crossing the line. I just wasn't going to sit there and stand for it."
Cora pulled his club off the field after the incident.
"I would have done the same thing," said Yankees manager Aaron Boone. "There's zero place for that in this great game, this great rivalry."
Boone called Cora to apologize and called the incident "awful, embarrassing, and unacceptable."
He also said he hoped the unruly fan was sent to jail.
Both the Yankees and Major League Baseball banned the individual from ballparks for life but really have no way of enforcing it.
"There's no place for that kind of stuff," said Yankees ace Gerrit Cole. "It's pretty terrible and hope it doesn't happen again. But unfortunately, it's not the first time I've heard about players getting hit with objects here."
The pitcher said he was glad that Cora pulled his players off the field, a decision he said was the right move.
The tension is always high when the Yankees and Red Sox meet. The players have a long history of fighting on the field and the fans – especially those who root for the visiting team – are always ready to rumble, especially when emotions are fueled by beer.
Tensions built to a fever pitch when the pandemic of 2020 shortened the season to 60 games and barred fans from ballparks.
A bleacher battle between Yankee fans in Derek Jeter shirts and Red Sox rooters erupted during New York's 3-1 win last Saturday. Multiple bystanders tried to stop the scuffle before stadium security finally showed up and escorted a fan out of the section — and presumably out of Yankee Stadium. Another so-called "fan," wearing a blue Jeter shirt, continued throwing punches, prompting police to intervene.
Something untoward always seems to happen at the House that Ruth Built. On May 27, two men draped an enormous TRUMP WON banner from the second deck. Security forces confiscated the controversial flag and ejected the perpetrators, one of them in handcuffs.
At least stadium security was on the ball when a fan ran onto the field Tuesday. The 25-year-old Connecticut resident, who faces criminal charges for jumping onto the turf in the sixth inning, "celebrated" his violation with an Instagram post featuring the New York Post's coverage of the intrusion. His post featured a pair of laughing emojis.
Nobody's laughing now, even though Yankee Stadium security has become a joke. Fans who come to the game might be wise to bring their own helmets.
Former AP sportswriter Dan Schlossberg of Fair Lawn, NJ is Weekend Editor of Here's The Pitch, national baseball writer for forbes.com, senior baseball writer for Latino Sports, and contributor to Sports Collectors Digest, Ball Nine, and USA TODAY Sports Weekly, among others. He's at ballauthor@gmail.com.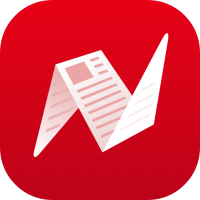 This is original content from NewsBreak's Creator Program. Join today to publish and share your own content.