By Matthew Veasey
In the final MLB Draft presided over by Cleveland general manager Gabe Paul in June 1972, the club selected 17-year-old pitcher Dennis Lee Eckersley out of Washington Union High School in Fremont, CA in the third round.
Eckersley, who grew up a fan of the Bay Area Giants and A's teams, would debut with the Tribe at age 20 in 1975. He made 34 appearances – 24 as a starter and 10 in relief – in that rookie season. Success in both roles would eventually lead to his enshrinement in the Baseball Hall of Fame.
In that 1975 season, history was made when the new GM in Cleveland, Phil Seghi, named 39-year-old future Hall of Famer Frank Robinson the first black manager in the history of Major League Baseball. "Eck" went 13-7 with a 2.60 ERA and 1.270 WHIP, allowing 147 hits over 186.2 innings with 152 strikeouts.
Over the next couple of seasons, the Indians struggled to stay above the .500 mark under Robinson, who was replaced in mid-June of 1977 by Jeff Torborg. Eckersley made the American League All-Star team that summer for the first for the first of what would be five times in his big-league career. However, it would be the last time he would make it as a member of the Indians, and his last appearance at all in the Midsummer Classic for five years.
There would be a career highlight when, on May 30, 1977, at Cleveland Stadium, Eckersley no-hit the California Angels. He struck out 12 Halos that day. Only a walk to the third batter of the game, Tony Solaita, and a wild pitch on a strikeout of Bobby Bonds in the 8th inning stood between Eck and a perfect game.
At the very end of spring training in 1978, Eckersley was traded to the Boston Red Sox as part of a six-player deal in which veteran pitcher Rick Wise went to Cleveland. The Tribe also received a young catcher named Bo Diaz who would go on to become an AL All-Star with Cleveland.
In Boston, Eckersley became a 20-game winner for the first and only time during what turned out to be a bittersweet 1978 season. The Bosox were sitting at 84-47 with a seven-game lead in the AL East standings following a 2-1 victory over Toronto at Fenway Park in the first game of a doubleheader. Eckersley tossed a complete-game five-hitter, striking out nine and walking none. However, the second-year Blue Jays overcame a 5-2 deficit to capture the second game, 7-6. 
No one could know it at the time but blowing the lead in that nightcap would mark the beginning of a horrific ending to what had seemed a storybook season in Boston. The Red Sox would not win consecutive games again for nearly three weeks. Over the final six weeks of the season, they went just 15-16. Meanwhile, the arch-rival New York Yankees finished the season on winning 29 of 39 to force a tie for the division. And then in Game 163, Bucky 'bleeping' Dent put an end to Boston's and Eckersley's World Series dreams.
Eckersley would win 88 games over parts of seven seasons in Boston, including a return to the All-Star Game in 1982. The Red Sox enjoyed winning seasons in six of those seven years but were never able to sniff the postseason.
In May 1984, with Eckersley set to become a free agent for the first time that off-season at age 29, he was dealt for the second time, sent to the Chicago Cubs in a trade that moved Bill Buckner to Boston. Two years later, in the 1986 World Series, 'Billy Buck' would become a central figure in one of the most infamous plays in Red Sox history. But that's a story for another day.
With the Cubbies that fall, Eckersley finally reached the postseason. The Cubs took the first two games from the San Diego Padres and sent Eckersley to the mound, looking to sweep the NLCS and advance to their first World Series in four decades. Eck shut the Padres out over the first four frames and the Cubs took a 1-0 lead into the bottom of the 5th inning. And that's where it all began to fall apart.
The Padres scored three times on four hits off Eckersley to take a 3-1 lead. San Diego scored four more times in the 6th and coasted to a 7-1 victory to stay alive. Eckersley was charged with five of those runs and the loss. The next two games were more of the same, with Chicago taking a lead but San Diego ultimately winning. The Padres swept three straight games to take the series in five.
Eckersley re-signed and kept Wrigley Field as his home for two more years. Overall, he would go 27-26 over parts of three seasons in the Windy City but the club slipped to fourth place and would not get back to the playoffs. 
Now 32, Eckersley again became a free agent following the 1986 campaign. Tortured by demons relating to alcohol abuse, Eck checked himself into rehab and got himself clean and sober. However, teams were reluctant to commit significant free agent dollars to a pitcher who appeared to be past his prime with a substance abuse history.
Oakland Athletics GM Sandy Alderson was always looking for an edge to keep his small-market ballclub competitive with the big spenders of the American League. He and 43-year-old manager Tony La Russa believed that Eckersley's repertoire, particularly his wipeout slider, would prove much more effective as a reliever than as a starting pitcher. They swung a trade that brought him to Oakland just as the 1987 season got underway and convinced Eckersley to try coming out of the bullpen. It was a move that proved a Hall of Fame career path switch.
Eckersley made 54 appearances with the A's in 1987, but only two starts, the final two of his MLB career. Alderson and La Russa were proven correct. Eck allowed just 99 hits over 115.2 innings with a fantastic 113/17 K:BB ratio and a 3.03 ERA that was his lowest in eight years.
That began a stretch in which Eckersley became one of the most dominant closers in all of baseball. In nine seasons with Oakland from 1987-95, Eckersley saved 320 games with a 2.74 ERA and 0.953 WHIP over 637 innings across 525 appearances. The A's would reach the World Series over three straight seasons 1988-90, winning the ninth title in franchise history in 1989. 
But before getting to enjoy that ultimate pinnacle of team success, Eckersley would play a pivotal role on the losing end a year earlier in one of the most famous moments in baseball history. It was Game 1 of the 1988 World Series in Los Angeles, and the heavily-favored Oakland Athletics took a 4-3 lead into the bottom of the ninth inning at Dodger Stadium.
As always in that situation, La Russa made the move to bring Eckersley in to slam the door on the host Dodgers. He dispatched the first two batters easily, but then walked pinch-hitter Mike Davis on four pitches. Dodgers' manager Tommy Lasorda then sent up Kirk Gibson to as a pinch-hitter.
The injured Gibson limped to the plate and Eckersley quickly got the count to 0-2. However, he then fired three straight balls outside that the lefty-swinging Gibson laid off. With the count full at 3-2, Eckersley threw a slider that slid right over the middle of the plate. Gibson's swing was all arms, but he got all of it, sending the ball out over the right field wall for a game-winning home run. The Dodgers would go on to capture the crown in five games.
In 1989, Eckersley would not be denied his place in postseason history. He saved four games, including the clinching Game 4 of "The Earthquake World Series" in San Francisco. The two teams who Eck had grown up rooting for as a kid in Fresno had played in the Fall Classic, and he got to play a vital part in the A's first World Series championship in 15 years.
The A's returned to the Fall Classic in 1990 but were swept by the Cincinnati Reds. They reached the playoffs in 1992 but were swept again, this time in the ALCS by the Toronto Blue Jays. In that series, the Jays led 2-1 in games, but the A's took a 6-4 lead into the top of the ninth inning. Eckersley surrendered a two-run homer to Roberto Alomar and Toronto went on to win the game in 11 innings and the series in six.
That ALCS blown save was a disappointing ending to what had been a tremendous 1992 season to that point. In fact, it was Eckersley's career-best regular season. He won both the AL Most Valuable Player and Cy Young Awards after going 7-1 with 51 saves.
By 1995, Oakland slipped to fourth place and their 67-77 finish cost La Russa his job after a decade of mostly success in Oakland. Eckersley turned 40 years old that year in what was also his own final season by the Bay. Just before the start of spring training in 1996, he was dealt to the St. Louis Cardinals, where La Russa had been hired to take over as manager. 
The 1996 Cardinals reached the NLCS and took a 3-1 series lead over Atlanta with Eck earning the save in Game 4, putting St. Louis on the brink of a World Series appearance. But the Braves rolled to three consecutive wins, outscoring the Cards by 32-1 to capture the National League pennant.
Eckersley was again a free agent following the 1997 season at age 43 and opted to return to Boston. In his final big-league campaign, Eckersley was not the closer. He made the final 50 regular season appearances of his career, then made his final postseason appearance during Game 3 of Boston's four-game loss to Cleveland in the American League Division Series.
A free agent once again after the season and having turned 44 years of age, he decided to finally hang up his cleats. In 2004, Eckersley was elected to the Baseball Hall of Fame, named on 83.2% of the ballots.
Dennis Eckersley won 197 games and saved 390 over 24 seasons. The righty pitched in 1,071 games and threw 3,285.2 innings with 2,401 strikeouts. At the time of his retirement, Eck had appeared in more games than any pitcher in MLB history. He registered a 1.161 career WHIP and accumulated a 62.2 WAR figure. 
Eckersley was a six-time AL All-Star, won those 1992 Cy Young and MVP honors, and was the Cy Young runner-up in 1988. From 1988-92 he was one of the most dominant players in baseball. In 1999, he was named to the MLB All-Century Team, and in August of 2005 his uniform number 43 was retired by the Oakland Athletics.
Matt Veasey is retired after serving three decades in Philadelphia law enforcement. He hosts @PhilliesBell on both Twitter and Instagram, providing Philadelphia Phillies news and history. You can also find him on Twitter @MatthewVeasey for more than just baseball. His email is matthew.veasey@verizon.net.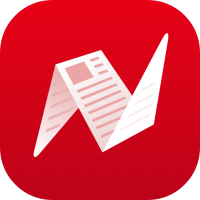 This is original content from NewsBreak's Creator Program. Join today to publish and share your own content.