By Dan Schlossberg
You know you're getting old when you can say that you covered your first All-Star Game before many contributors to Here's The Pitch were born.
I was there in 1972, when Hank Aaron's home run in front of his hometown fans in Atlanta was the first he ever hit in All-Star play.
I was at the 50th anniversary All-Star Game in 1983, when Chicago's Comiskey Park was still Comiskey Park and Fred Lynn hit the first and only grand-slam in All-Star history.
I was there in 1998, when the two leagues combined for 21 runs, an All-Star record not surprising for a game played at Coors Field in Denver, the Mile-High City.
I was there in 1999, when Ted Williams was treated like visiting royalty by the players on the field at Fenway Park and was named to the Baseball Centennial team unveiled during the Boston event.
And I was there in 2007 to see Ichiro Suzuki hit the only inside-the-park home run in the history of the All-Star Game.
I was waiting in line at the press gate in St. Louis in 2009 when we were held up by someone named Barack Obama, a president with an obvious love of the game.
I watched in Washington in 2018 as the All-Star Game became a real-life Home Run Derby, with a record 10 different players hit home runs. That has never happened in any other game, not even at Coors Field.
I still own a black jacket purchased at the 1991 All-Star Game in Toronto, a rolling bag given to the media during the weather-hampered 2002 game at what was then called Miller Park in Milwaukee, and a hat acquired at the 2000 game in Atlanta (yes, they used to hold All-Star Games in Georgia).
I had a great time at the Cincinnati Zoo, site of the gala held the night before the 1988 All-Star Game, and at the Rock 'n Roll Hall of Fame, where the event was staged the night before the Cleveland game in 2019.
Last year, the pandemic claimed most of spring training, the season, the All-Star Game, and the Hall of Fame inductions. But we're back on track now and I plan to enjoy it.
As an extra added attraction, I'll be part of a baseball author's panel at 5 p.m. MST on Sunday, July 11, at the Tattered Cover Book Store in Denver. And I'll be at the Play Ball event in the convention center, even though it won't probably compare to the FanFest of previous years.
Covering the All-Star Game is both business and pleasure — a chance to see baseball friends from other cities whose paths cross with mine only at events like the playoffs, the Baseball Winter Meetings or the Cooperstown inductions. Even in spring training, half the teams play in Florida and the other half in Arizona.
I am grateful to the editors who secured media credentials on my behalf over the years and to Major League Baseball for providing them. I am also grateful to readers whom I hope enjoyed my work.
At age 73, there's no reason to contemplate retirement or to reduce my workload. After all, it keeps me young.
New Jersey-based Dan Schlossberg is weekend editor of Here's The Pitch and baseball writer for forbes.com, Latino Sports, Sports Collectors Digest, USA TODAY Sports Weekly, and Ball Nine. He is also the author of 38 baseball books and a frequent speaker and broadcast guest. Dan's e.mail is ballauthor@gmail.com.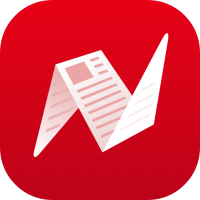 This is original content from NewsBreak's Creator Program. Join today to publish and share your own content.